A Game of Checkers at the Lakeview Center
Brookland-Lakeview Empowerment Center contributes to the revitalization of a West Columbia community
Special to the Panorama
WEST COLUMBIA
Darrell Hutto has the kind of job that keeps him away from home for three-month stretches of time. But when he's back in town, he spends part of his days volunteering at the Brookland-Lakeview Empowerment Center (BLEC) as president of the Lexington County Youth Sports Association. The association is an umbrella organization of the Empowerment Center.
"My schedule sometimes causes a few headaches in my home, but my wife, who is an attorney, understands that I have to do this work," Hutto said recently. "This isn't a job to me. I don't get paid for this. This is a calling."
The Empowerment Center, a 94,000 square-foot facility located on Batchelor Street in West Columbia, offers a variety of youth programming, including football, basketball, baseball, track, cheerleading and dancing, in addition to tutoring and mentoring. These programs, particularly the sports, offer the almost 140 youth, the opportunity to participate in an inner-city sports league, something Hutto said didn't exist when he was growing up in the area.
"I had to play in the county, but this gives youth in the neighborhood the opportunity to play close to home," he said.
The gym and outdoor fields that Hutto is using now were used by Bennie Sulton when he was a student at then-all black Lakeview High School. Over 50 years later, and after a career with a Fortune 500 company, Sulton is back. This time, he's not playing, he's chair of the Empowerment Center's Board of Directors, a role he took on a year ago.
"When I came back to West Columbia after I retired, I was shocked to see that this was a place where it looked like time just stood still," Sulton said. "It tugged at my heartstrings. I could see all the advancement going on around the rest of Columbia, but this area looked like it did 50 years ago."
Those feelings helped inspire Sulton to answer the call when the Rev. Dr. Charles B. Jackson, Sr., senior pastor of Brookland Baptist Church, asked Sulton to become part of the Center's board of directors.
Brookland Baptist Church, located in the nearby neighborhood, had originally operated some outreach activities at the church. When the Lexington District II School Board offered the church the opportunity to buy the facility, the church welcomed the chance to reopen the former all-black school.
The Empowerment Center's goal is to make the center the hub of the community by increasing engagement through programs that empower and promote personal development for families, seniors, and youth and teens, said Cindye Richburg-Cotton, the Center's executive director.
"We want to ensure the Center's future viability and elevate its profile as a resource for residents of the Brookland-Lakeview community and beyond," she said. "This place has so much potential and we are working to make sure it serves the needs of the residents of the greater Columbia area as well as residents of other counties that are in need. Our core constituents are residents of Lexington and Richland counties. However, the Center is open to all residents in the State of South Carolina. We want to make a greater impact throughout the State."
Under the umbrella of the BLEC, the James B. Adams Sr. Senior Citizens Center provides weekly activities that include social gatherings, seminars, worship services, field trips, creative arts, exercise and recreation for seniors age 55 and older. Members pay a weekly fee of five dollars which includes lunch. Most activities are funded through the Center.
When Ruth Brown retired after 28 years of nursing, she knew that retirement for her didn't mean going home, sitting down and doing nothing. Instead, Brown, 77, is on the go. One of her days is spent each week at the J.B. Adams, Sr., Senior Citizens Center.
She arrives at the Center about 9 a.m. every Tuesday, goes to the cafeteria, picks up a snack and catches up with the other 60 or so seniors in attendance. She then decides which of the activities she's going to participate in that day. There are arts and crafts, sewing, an exercise room, board and card games and a book club. And there is always a group to just sit and talk with. Near noon, the group gathers for a hot lunch and maybe a game or two of bingo and then they head home around 2 p.m.
When they are not at the Center, there have been other scheduled activities like traveling to Florida to the Holy Land Experience in Orlando; or to Memphis, Tenn. for a tour of the National Civil Rights Museum at the Lorraine Motel, where Dr. Martin Luther King, Jr., was killed; or to Charlotte, N.C. to the Harvey Gantt Center for African-American Arts and Culture. Later this summer, the Center's seniors are heading to Washington, D.C. for a tour of the Smithsonian National Museum of African-American History and Culture.
"I need to keep moving," Brown said recently. "I may have retired but I have no intention of sitting inside the house. The more involved you are, the more independent you stay and I hear that being involved also helps you to stay longer in your own home."
Although she didn't attend Lakeview High School, Brown, who grew up in Greenville, also enjoys hearing some of the seniors talk about their days at Lakeview.
"It's uplifting to just listen to them and the pride they had and still have for this school and this neighborhood," she said. "It makes me feel proud."
Brown is hoping that the Empowerment Center can add another day of senior activities to its schedule and bring on an exercise instructor and technology classes. Now, she depends on her grandchildren to help her with her technology needs, including how to use her iPhone. But she would love to receive more extensive training at the Center.
"This is such a beautiful place to be," said Brown, as she continues to share how for the past two years the seniors have conducted Easter egg hunts for the children attending the Brookland Academy Child Development Center.
Brown also enjoyed the Senior Expo the Empowerment Center held several years ago and the sessions that AARP hosts regularly.
"We've had seminars on living wills and pre-needs funeral planning," she said. "I've done everything but pick out my casket. My daughter isn't ready for that yet, but I want all my wishes in place.
"We could all individually go to an attorney or to the funeral home, but it helps so much to have them come here. I'm so glad the Center offers these programs. It's more than just a place to gather, we get so much information."
It's that focus on information and education that drew Patrice Washington to the Empowerment Center's youth programs.
"Mr. Hutto stresses academics over athletics," she said. "He says, 'if your grades aren't on point, then don't touch my court or my field.' I like that. He's concerned about my son's future."
Washington's son, Dominic Jones, 11, was one of the participants in the Center's "Man Up" Program. Hutto said he developed the program as a summer camp designed to teach the young boys some hands-on life skills. Last year, they received instruction in carpentry, painting, basic automotive maintenance, and even how to tie a necktie and dress professionally.
"I felt they needed to know these kinds of things," Hutto said. "We can't expect them to be ready to go into the workforce if we haven't taught them certain things. We need to stop yelling at the young people and just show them what they need to know."
Dominic said he enjoyed learning how to use a tape measure and realized that while he was having fun measuring various objects, he was also learning math skills.
"We had to do the academic stuff before we got the chance to play sports or have free play" he said. "We learned a lot of things."
When asked if he could tie a necktie, he laughed and said "sorta."
Washington praised Hutto, who Dominic refers to as "uncle," for the work he's doing at the Empowerment Center to make sure that the participants are well-rounded young men and women.
"So many of today's athletes think they are entitled and that things should be given to them," said Washington, adding that this year she's sending her 4-year-old son to the "Man Up" Program. "The Center makes them use their brains and learn how to work for what they get. They are working with the whole child."
That's exactly what Richburg-Cotton wants to hear. She's been on the job less than a year, however, she is committed to making the Empowerment Center a household name in the Greater Columbia area. Richburg-Cotton grateful for partnerships with businesses such as Lowes and SCE&G, but she is hopeful that the Center will attract other corporate and community partners.
Richburg-Cotton and the Center's Board of Directors are currently developing a five-year strategic plan that includes an updated mission and vision, and goals that will focus on providing opportunities to empower families, in the form of positive development, both social and educational, that will impact their lives significantly. They are also planning to build productive partnerships and collaborations that will enhance the Center.
The plan outlines facilities upgrades, including a new roof, landscaping and improvements to sports facilities and fields.
"This is largely an underserved area which has experienced dramatic change in recent years," she said. "Our purpose is to work collaboratively to put these plans in action with the support of community residents, service providers, elected officials, and other stakeholders to strengthen families and reduce poverty through economic development. We want to make more of an impact in the community and expand our outreach."
Over the past few months, the Center has held discussions with a consulting group and City of West Columbia officials regarding revitalization plans for District 5 where the Center is located. Richburg-Cotton and the board have pitched the Center as a resource that can contribute to this important project. They are also working with local healthcare providers on the feasibility of opening a health care clinic at the Center. Adding such a service would support the Center's efforts to offer holistic programming for the local community.
"We have a lot of work to do, but I am looking forward to the opportunity," she said. "This is just the beginning of what we can and will be at the Brookland-Lakeview Empowerment Center."
And with board members like Sulton, volunteers like Hutto and participants like Brown, Washington and Jones, Brookland-Lakeview's future looks bright.
How to Get Involved 
If you are interested in volunteering, sponsoring or donating to the Brookland-Lakeview Empowerment Center to include the J.B. Adams, Sr., Senior Citizens Center or the youth and teen programs, please see information below on the many ways you can donate to the Center or contact the staff at the BLEC.  
How to Donate to the Brookland-Lakeview Empowerment Center:
Donate Online:
• Click here to donate online & specify donation to Lakeview: https://www.shelbygiving.com/g3/
Donate by Text:
• Text to (803) 223-7519 & Type in message "Funds" and press send.
• Type in message the dollar amount you wish to give plus Lakeview. For example, 100 Lakeview or $100 Lakeview and press send.
• If this is your first time giving, please complete the one-time registration form that will appear in the message and press send.
• After giving, you will receive a confirmation stating: Your giving was successful.
Donate by Mail:
• Send personal check or money order to the BLEC at Post Office Box 3292 West Columbia, S.C, 29171
Contact the Brookland-Lakeview Empowerment Center:
Dr. Cindye Richburg-Cotton, Executive Director
Ms. Jaquanda Wright, Assistant Director
1218 Batchelor Street
West Columbia, S.C. 29169
Phone: (803) 744-7943
Email: lakeview@brookland.cc
Lakeview Center Exercise Room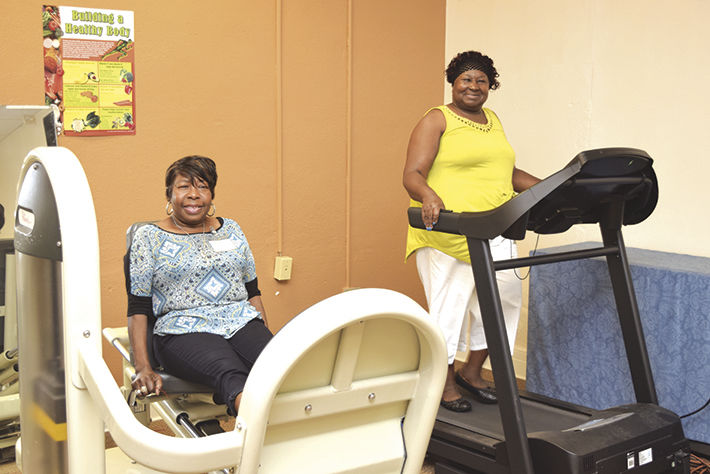 Lakeview Center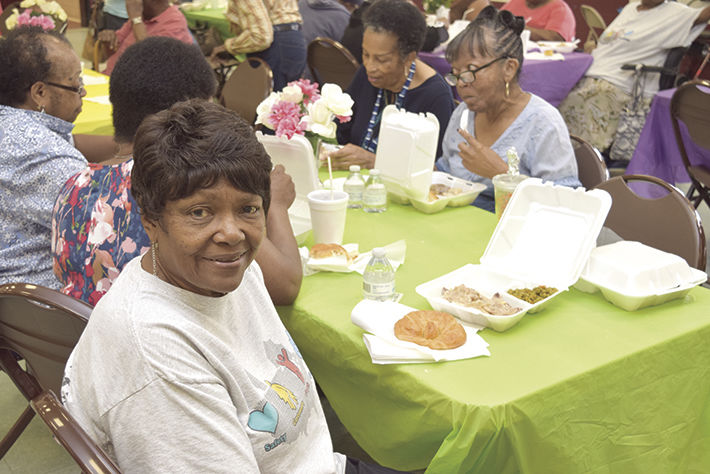 Enjoy Reading at the Lakeview Center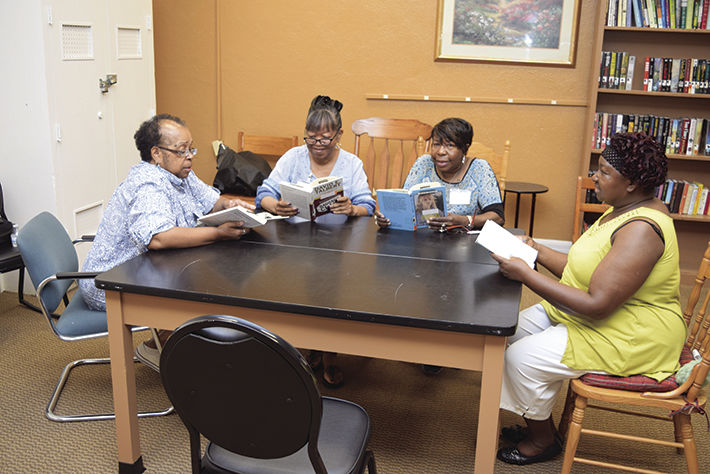 Deacon Ernest Smith and Adeline Hicks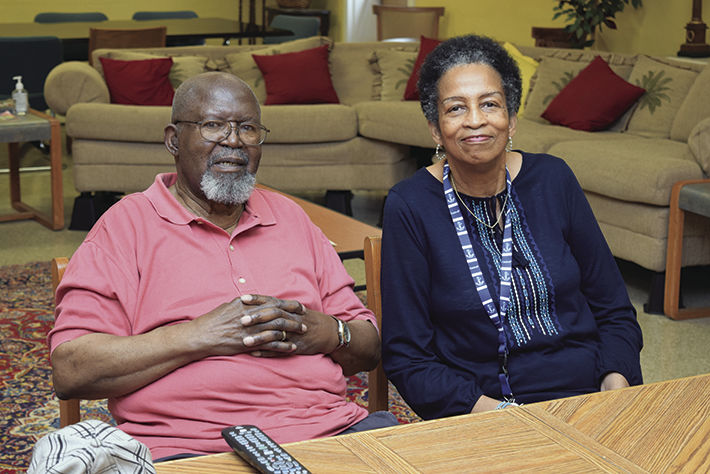 Lakeview-Frank & Elizabeth Jeffrey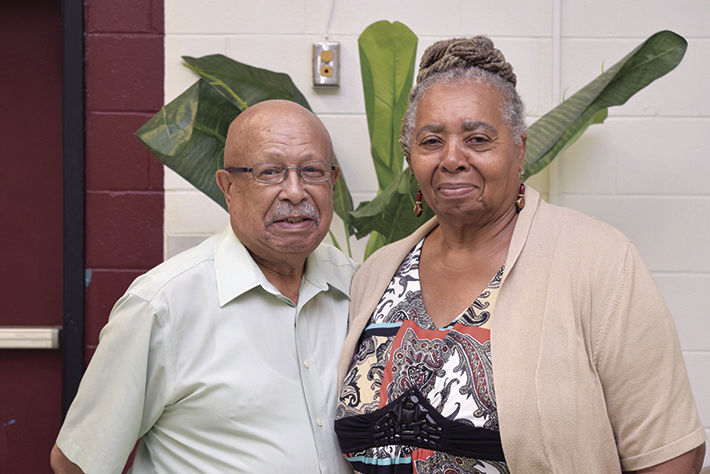 Lakeview -Youth and Teens Athletic Programs picture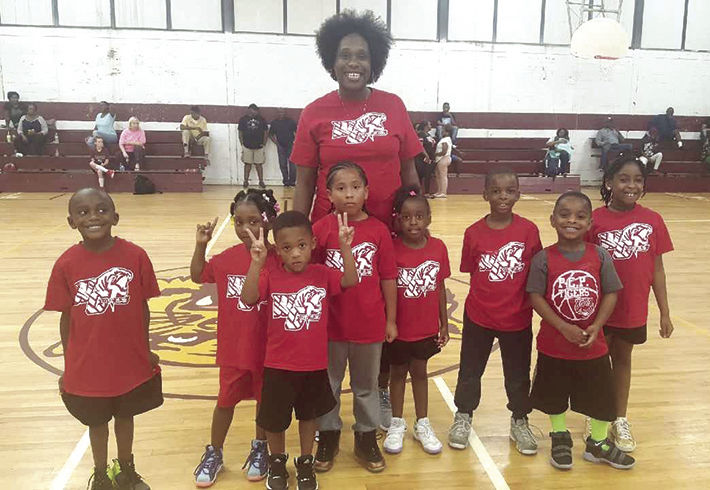 Lakeview Center Seniors playing Bingo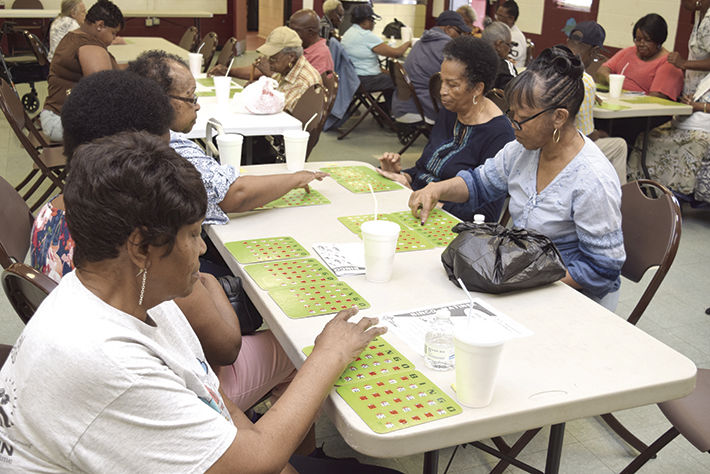 Lakeview Center at Lunch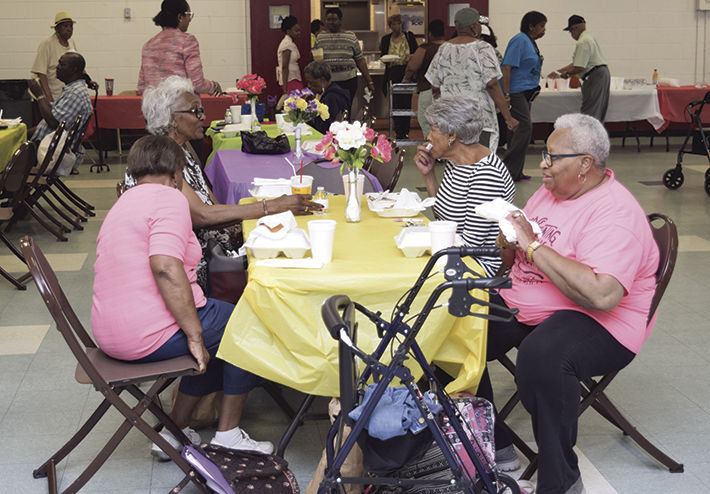 Lakeview - checkers