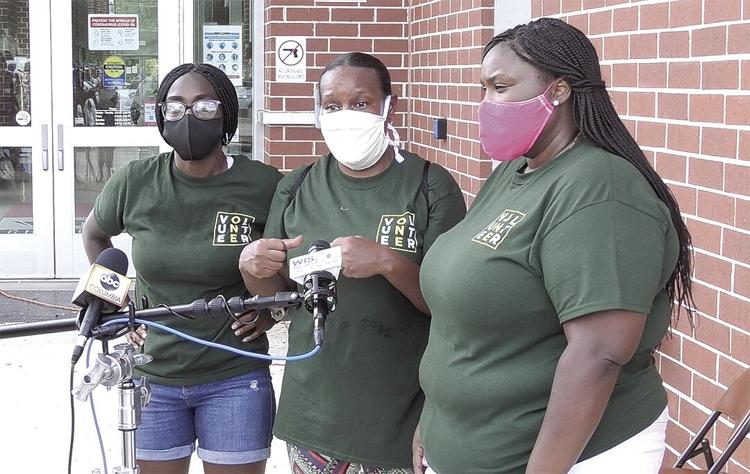 Empower SC held a press conference last Friday (July 31st) at the Drew Wellness Center to celebrate the Harden Food Justice Initiative.
"We said we were going to make a difference in our communities, now we are backing up those words with actions." said Empower SC Co-founder and Executive Director, Rye Martinez. "We are here with our community partners, doing the work needed to serve our people."
The Harden Food Justice Initiative is Empower SC's first major event organized with their partners, EveryBlackGirl and Good Trouble. This initiative has been supplied with over $7,000 in online donations from Columbia residents, a large refrigerated truck paid for by the Columbia Roller Derby Organization, transportation assistance to the event from the Central Midlands Regional Transit Authority and the Comet, and PPE from the City of Columbia.
"Hunger is at the base of human needs. When building a better future for our people, it starts with a strong foundation," said Martinez.
The Drive-Thru Market event is the beginning of the Harden Food Justice Initiative. Empower SC is working with its partners to create lasting food justice for the Harden St. community.
Empower SC is a collective of community members, organizers, and activists, dedicated to creating a more equitable South Carolina through community organizing, collaborative partnerships, and systemic policy change.