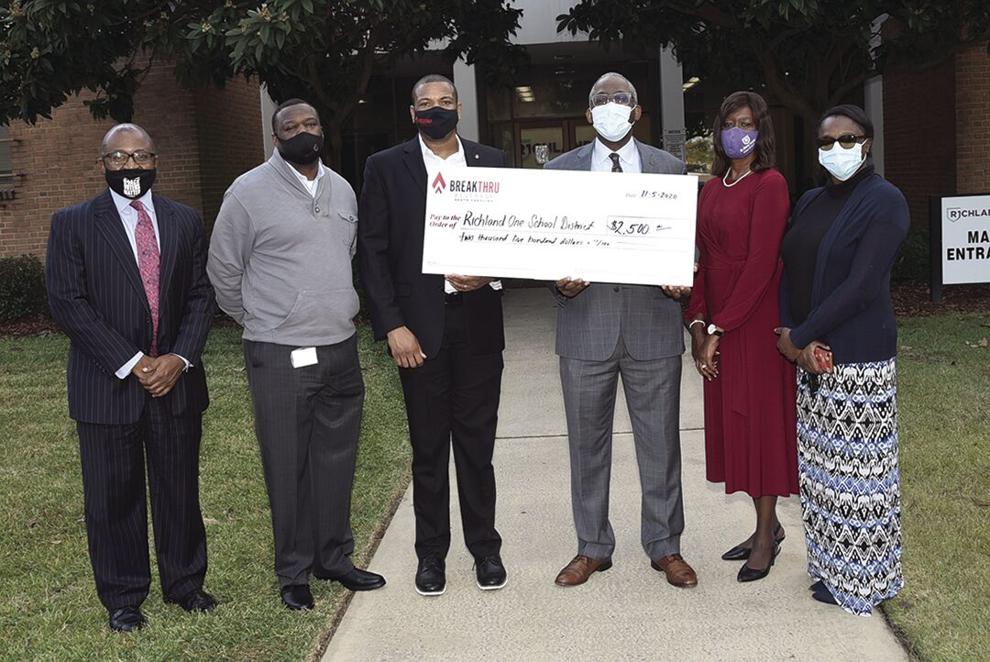 This school year, local businesses have donated more than $30,000 to Richland One's Office of Nutrition Services to help families in need stretch their grocery dollars.
Earlier this year, T-Mobile donated $5,000 and Food Lion gave $22,200 to Nutrition Services to purchase grocery store gift cards that were distributed to Richland One students.
On November 6, the district received two more generous donations: $2,500 from Breakthru Beverage and $1,000 from Black Pages. Nutrition Services will use these funds to purchase gift cards that will be distributed to high school students in January to encourage them to participate in the district's free meal program.
"Currently, it is difficult to attract high schoolers to participate because some may think it's not 'cool' to take meals home from school," said Nutrition Services Director Tracy Dixon. "We believe that by making participation fun, more students will take the meals and at the same time receive healthy and nutritious meals to enjoy at home. Upon returning from the Winter Break, high schools students will be given several days-worth of free meals, along with the cards, when they pick up meals at their schools. These gift cards will help families offset a household grocery bill or provide other essentials at a time when money can be tight."