Local chapter of the Black Gun Owners Association launched in the Midlands
The year 2020 has been an eventful year. A worldwide pandemic shut down the world's economy, and sometimes violent protests over police brutality has swept the nation.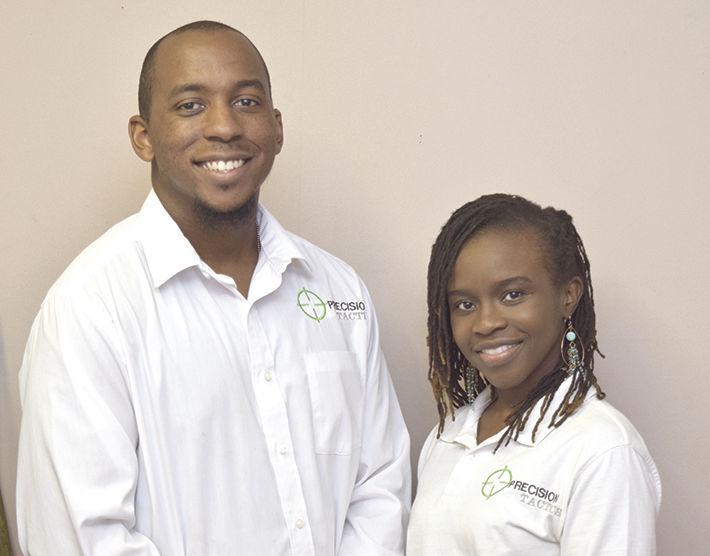 During times of unrest, many Americans believe in protecting themselves and their loved ones by exercising their 2nd Amendment rights. Although the typical stereotype image of a gun rights proponent is a white male, there are millions of people of color who are adamant about exercising their rights as well.
There is a nationwide organization for African-Americans who feel strongly about the 2nd Amendment and who enjoy the responsible use of firearms. That organization is called the Black Gun Owners Association. A group of local gun enthusiasts is launching a local chapter here in the Midlands.
Two of the co-founders of the new chapter are Zack and Julia Christie, owners of Precision Tactics LLC. The couple conducts Concealed Weapon Permit classes, firearm training, as well as train church staff members how to protect its congregation in active shooter situations.
"The organization that we're starting is a local chapter of a national organization, which is called the Black Gun Owners Association," Zack said. "The goal is to encourage the African American community to exercise their Second Amendment rights."
"Our chapter is called S.A.F.E. Columbia," Julia added. "Safe is actually an acronym that we created that stands for Security Accountability Firearms Education. We're forming this association to be able to incorporate the African American community so that we can teach firearm education, teach safety, the gun laws, what you can do and not do legally. The goal is to really bring unity in the African-American community and encouraged the Second Amendment rights."
S.A.F.E. Columbia's first meeting will be held later this month.
"We actually have a day coming up for our first meeting, and it will be July 30, from 6 to 8 p.m.," Julia says. "We would love for you all to come out."
To attend the meeting, e-mail the meeting organizer at SAFEColumbiaSC@gmail.com.
"It is going to be a great group of people just getting together," Julia said. "We'll have people teaching on different topics each month that we meet. This is a great time for you to come if you're new to firearms, or if you are experienced with firearms. This is the place that you want to be so that you can have an environment where you can ask questions and learn about firearms and your Second Amendment rights. We definitely look forward to having you out, and I can't wait to see you out there."