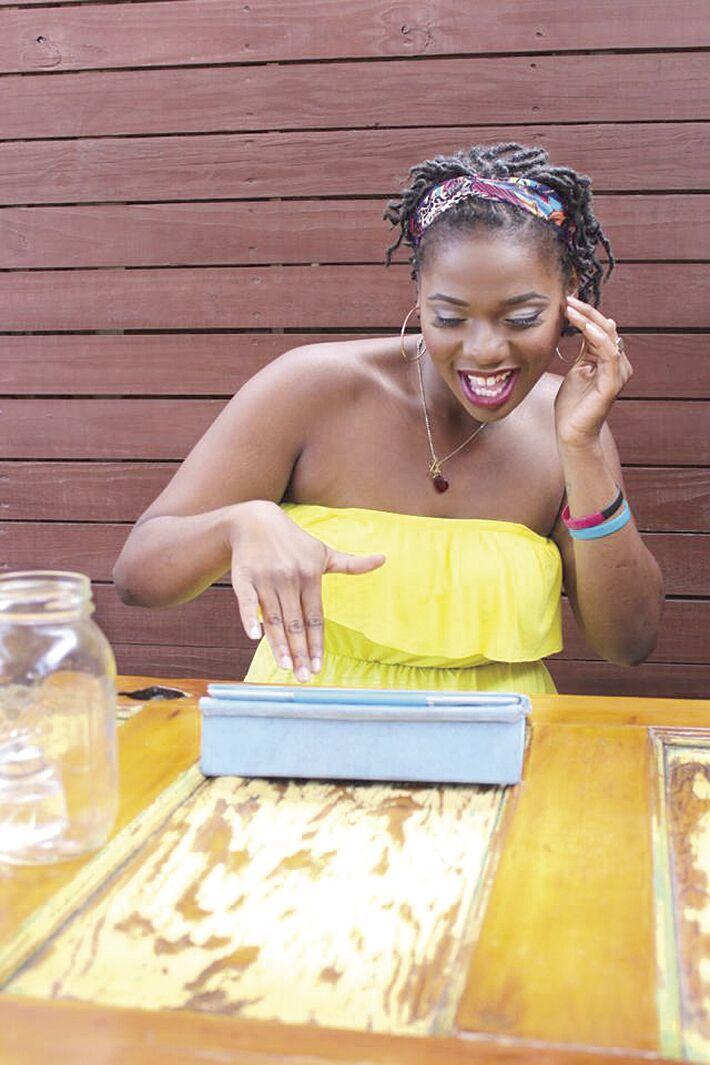 "I was born in God's heart and I will die in his arms" are the lines from the poem entitled "Peace" that this month's Auntie Karen "Think Big Know Bigger" Success Story wrote when she was just four years old. Today, Acecily "Ace" Alexander is the owner of A.C.E Social Media, and founder of A.C.E Summer Camp.
Acecily is a writer and digital content strategist from Charleston, South Carolina. And just like her Auntie Karen, she's an arts education advocate and full-time Auntie. After graduating from the University of South Carolina (2011) with a major in public relations and minor in hospitality management, Acecily began her freelance social media management career.
Technically, Acecily was born into the Auntie Karen Artpreneur program. She wrote her first poem in kindergarten, and was published for the first time at age 9. With Auntie Karen's guidance, she read her poetry for audiences across Charleston, including the MOJA Arts Festival and was accepted into the Charleston School of the Arts at age 11. Storytelling plays an important role in social media, and Acecily is grateful to be able to combine her love for writing with her business opportunities.
"I don't know where I'd be if I didn't embrace the arts at a young age," says Alexander. "But I do know it changed my life for the better." Her goal is to use A.C.E Social Media to help make her dream of owning an arts school a reality.
Acecily's advice for young entrepreneurs: Write down your goals and stay focused. Don't get caught up on where you "think" you should be, or where society is telling you to be. As long as your intentions are pure, things will happen exactly how and when they're supposed to.
For more information about Acecily Alexander, visit www.theacesocialmedia.com, or connect with her on social media via Facebook: www.facebook.com/TheAceSocialMedia/ or Instagram: www.instagram.com/theacesocialmedia.
Since 2003, The Auntie Karen Foundation has presented the annual Young Entrepreneurs Conference. This innovative conference brings youth from across the region together to foster economic empowerment. Visit Auntie Karen Biz Chat https://www.auntiekaren.org/learning-center to hear stories of some outstanding youth entrepreneurs.
The Auntie Karen Foundation is a global 501(c) 3 charitable corporation based in Columbia, SC. To learn more about the Auntie Karen Foundation, visit www.auntiekaren.org. #thinkbigknowbigger