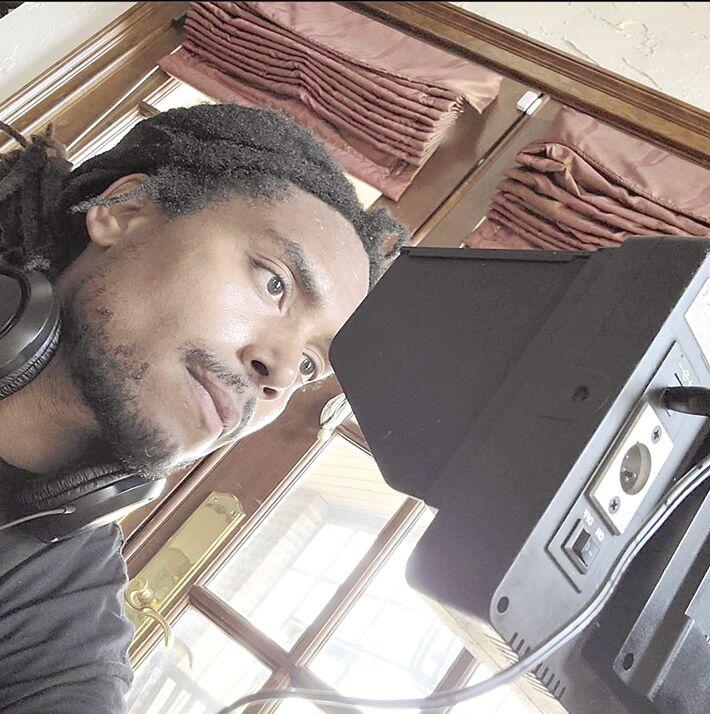 "A beginning is a very delicate time to make sure that all the balances are correct."
From the Frank Herbert written book Dune, this quote has remained near the center of all Alexander's efforts as a filmmaker/image capture specialist and world builder. After moving to Los Angeles in 2003, Alexander English, Jr. took special care that all the balances remained correct.
Alex Jr. states "Dune remains a central part of my life, as I have read the book many dozens of times. It is the reason I became a filmmaker/storyteller, and the definitive Dune adaptation, an adaptation I wrote many years ago, remains my ultimate production priority. Mastering all aspects of media production seemed to be a built-in pre-requisite if anyone aspired to such a lofty ultimate endeavor."
Alexander English, Jr. is the founder of Xenomorph Films, a Los Angeles based production company specializing in all aspects of motion picture, still image, and audio capture. Xenomorph Films has produced multiple web series, short films, comedy/music specials, and numerous NBA-related international projects. Alexander English, Jr. has also had motion picture and still image work featured by designers: Parker Blue Cashmere, Harriet Selling Swimwear, Featheredsoullove Jewelry, and designer Jaga Buyan.
Alex believes that traveling to China in 2018 was a pivotal moment within the unfolding of his career. "It was my first international gig, and I was being given complete control of a sizable budget as well as the development and execution of a content plan. The built-in hurdles to shooting in mainland China added their own set of intricacies, but as is always the case; hurdles are just an additional opportunity to deploy creative problem-solving."
The success of this international project led to the opportunity to produce more international content bound for mainland China and the first revenue-sharing agreement of his career.
Alexander English, Jr.'s company Xenomorph Films is currently the exclusive option holder on the Page Award-winning Ray Keller written script, "Japanese for Baseball." The company is currently in the beginning phase of their production outreach and are confident this prestigious script will garner the interest of investors and additional production partners. Xenomorph Films would love to hear your offers for any investors out there looking for a money maker and an award winner. They are eager to see this timely film, about Japanese internment during World War II Colorado, shared with the world.
In addition to the development of "Japanese for Baseball," Xenomorph Films is currently in post-production on several original shows, to be exclusively available on a new, budget-friendly streaming service called "The Creche." (enterthecreche.com).
The Xenomorph Films original film "What Would You Do?", directed by Alexander English, Jr., is making the festival rounds, having been accepted to The London Shorts International Film Festival and the Direct Monthly Online Film Festival. In addition, the film is currently in consideration for The Cannes Film Awards International Film Festival, The London Director Awards, the OIFF Film Festival, and the Best Indie Film Awards.
For more information about Alexander English, Jr., connect with him on social media via Facebook: https://www.facebook.com/LisanAlGaib or email alexander.english@xenomorphfilms.net
Alex English Jr. was featured at the 2007 Auntie Karen Young Entrepreneurs Conference and in Auntie Karen Learning Center "Where Are There Now?" video series.
About the Auntie Karen Foundation
Since 2003, The Auntie Karen Foundation has presented the annual Young Entrepreneurs Conference. This innovative conference brings youth from across the region together to foster economic empowerment. Visit Auntie Karen Biz Chat https://www.auntiekaren.org/learning-center to hear stories of some outstanding youth entrepreneurs.
The Auntie Karen Foundation is a global 501(c) 3 charitable corporation based in Columbia, SC. To learn more about the Auntie Karen Foundation, visit www.auntiekaren.org. #thinkbigknowbigger ###