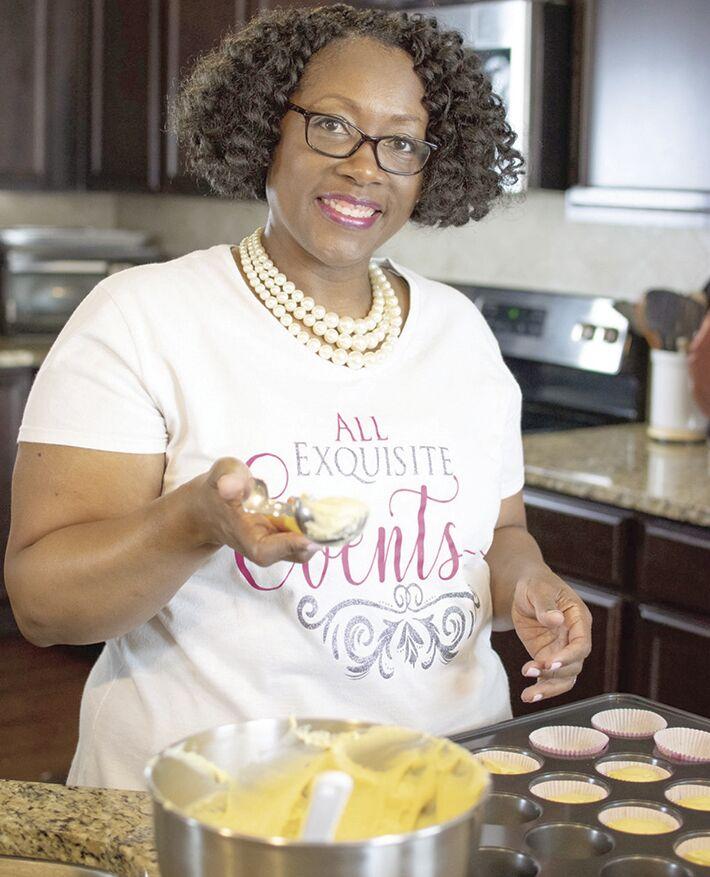 People start businesses for a variety of reasons. For some, it is the fulfillment of a lifelong dream. For others, it is to replace lost income. For Gwen Richardson, founder of All Exquisite Events, it was almost a form of therapy. Making baked goods and treats was something that brought back good memories for Gwen, and All Exquisite Events specializes in custom-made treats, cakes and baked goods.
Gwen Richardson was born in Brooklyn, NY, and moved to Columbia when she was five years old. She graduated from W.J. Keenan High School in 1989, and attended Midlands Technical College.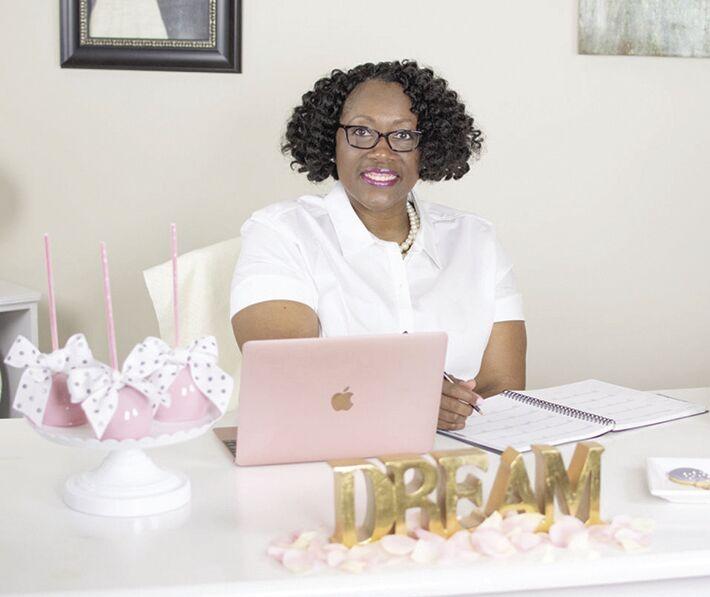 "That didn't work out for me at the time, so I started working in food service at Lexington Medical Center," Gwen recalled. "I was a line server. The food came down the line on a conveyor belt, and I would place the items that patients selected on their trays."
She continued working at the Lexington Medical Center until she got married and gave birth to her daughter, Danielle. She continued her education at Coker College, where she earned a degree in business administration, before earning a Master's Degree in Human Resource Development from Webster University. For the past 22 years, she has worked for the state government.
In the early 2000s, Gwen was going through a rough patch. Her marriage ended, and she battled depression. One day in 2004, she was shopping in a Michael's Craft Store and saw a sign for a cake decorating class. She wanted an outlet for her creativity, so she signed up for the class.
"It was therapeutic for me, and ended up as something that I really enjoyed," Gwen said.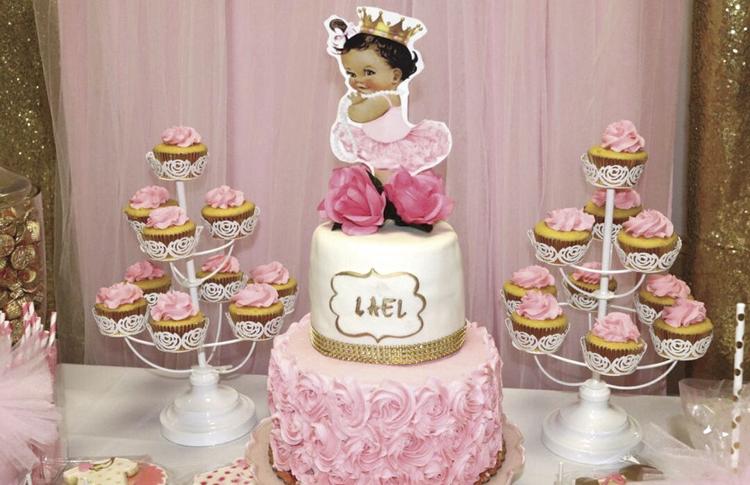 Gwen shared that baking cakes reminded her of good times from her childhood.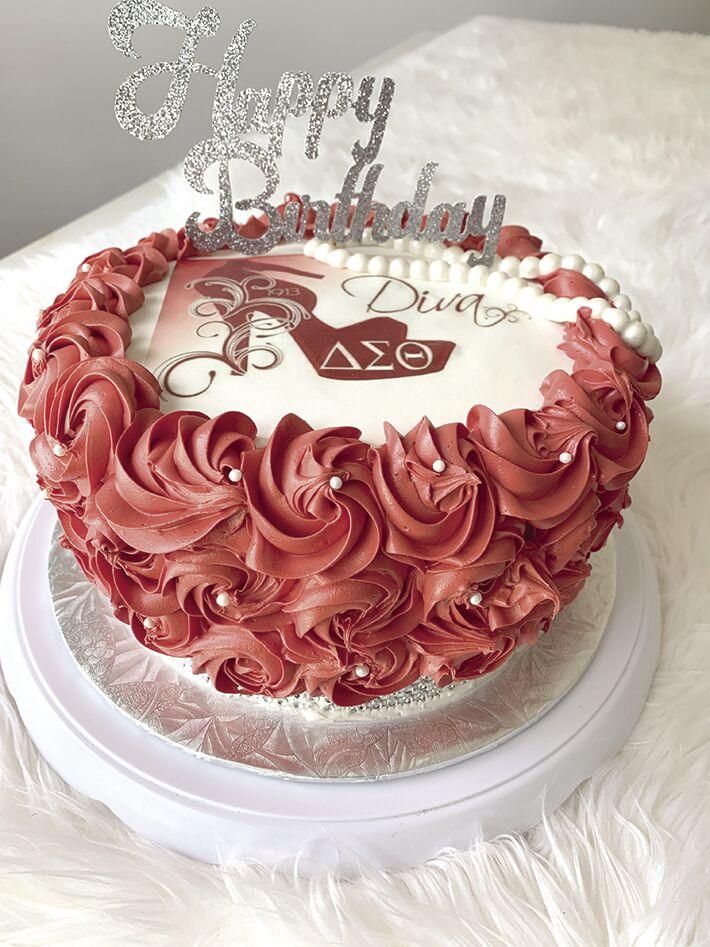 "I always knew how to bake because my mom is such a great cook," Gwen recalled. "I've always watched her in the kitchen making things like cakes and pies for people. I always had the luxury of licking the bowl when she was finished. I always had the skills to bake, but I didn't have the skills to decorate."
Gwen took the class, then started posting photos of her creations on social media. People loved the photos of her cakes, and began asking her what she charged for them.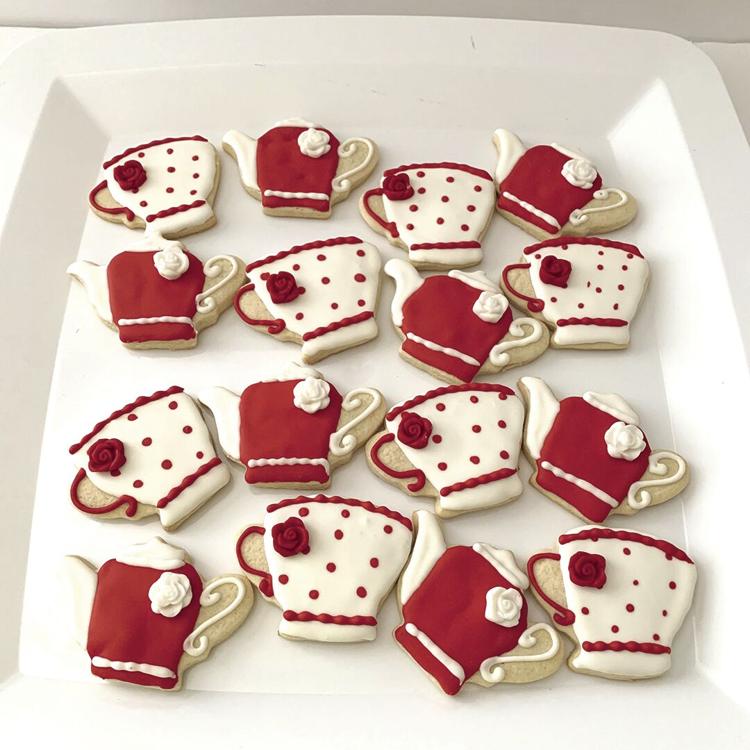 "I didn't know because I wasn't charging anybody," Gwen said. "I was just showing them my work. I had to do some research to find out what the market was like."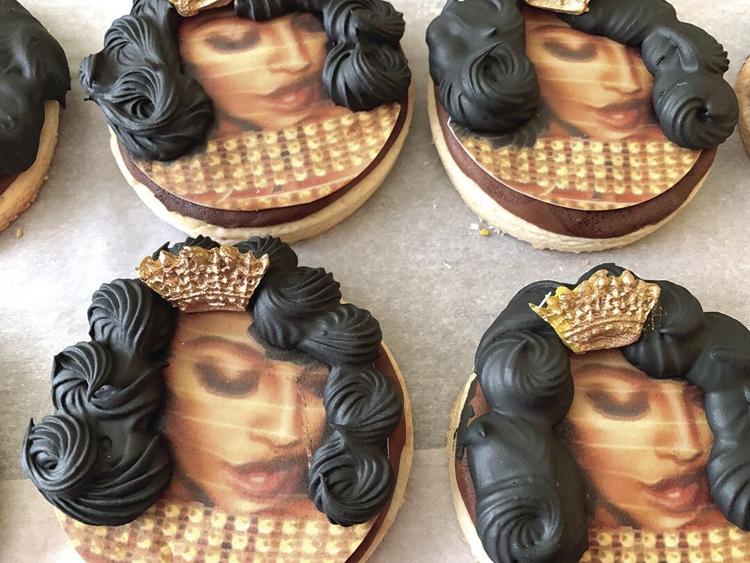 With the help of a mentor, Columbia City Councilwoman Tameika Isaac Devine, she completed a vision board to set goals and plan what she wanted her life to look like. One of the things that she wanted to do was become an entrepreneur. So in 2016, Gwen decided to put her baking skills on the market and officially launch a business. She named it All Exquisite Events.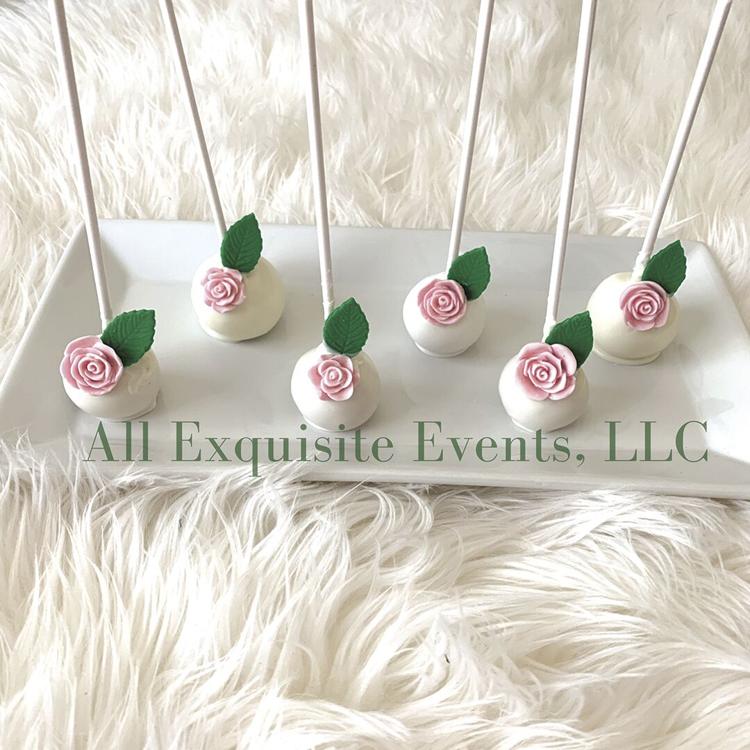 In addition to wedding, birthday and corporate cakes, All Exquisite Events specializes in custom-made, creative treats.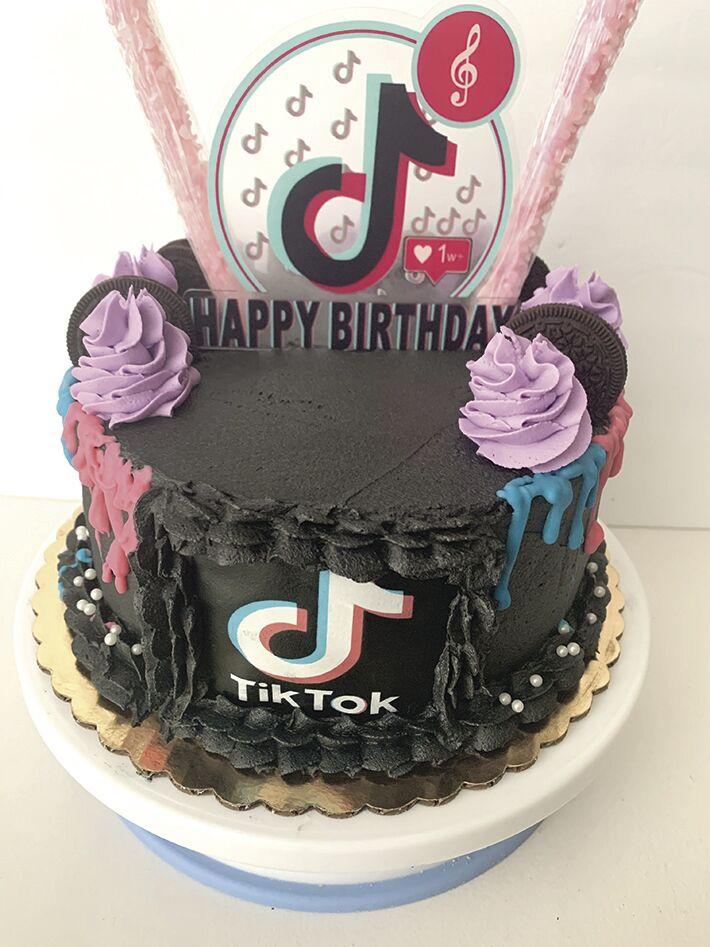 "I do specialized cakes, rice crispy treats where you dip your rice crispies into chocolate, chocolate covered pretzels, cake pops, chocolate covered Oreos, candy apples, popcorn, cake popsicles, cupcakes, and cookies. And you can be creative by putting images on these items," Gwen said.
A new item that has been very popular is cocoa bombs. It is a ball of chocolate with a mixture of coco and marshmallows inside.
"You put the cocoa bombs in your coffee cup, pour milk, hot chocolate or hot water over it, stir and watch it explode and dissolve in your cup," Gwen says.
All items are made to order to her clients' specifications. Gwen said that if a client has an idea for a specialty item, she can figure out how to create it.
"If I have never done it, I don't tell them that I can't. I can make a variety of things," she said.
In addition, All Exquisite Events offers gift baskets. Like her baked treats, each basket is customized with items designed to please the basket's recipients.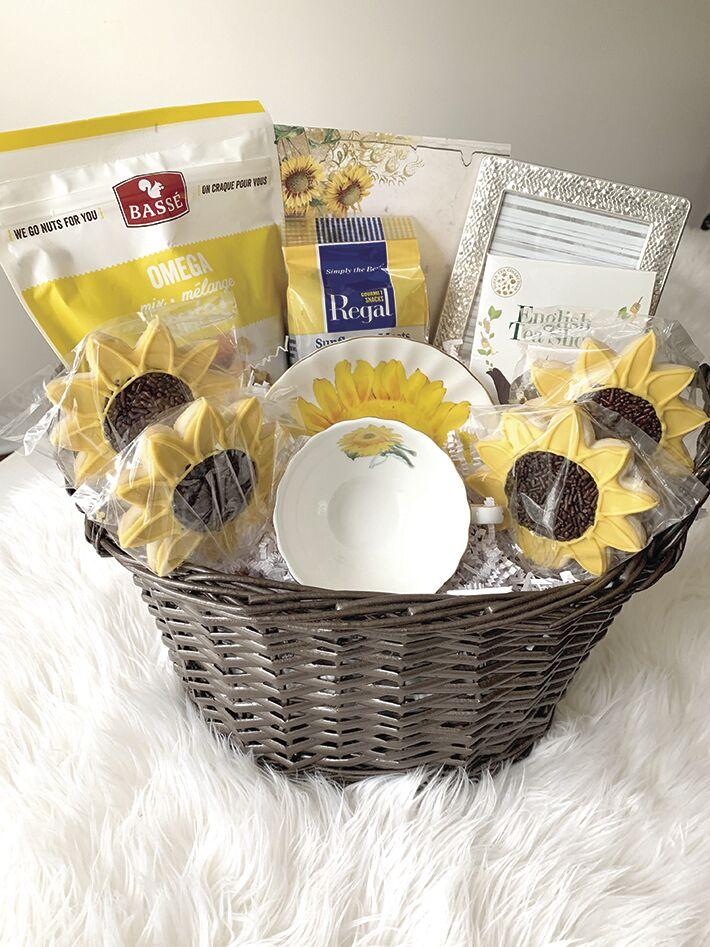 "I may include a picture frame, a journal with a pen, a mug along with cookies, cake pops, pretzels and stuff like that," Gwen said. "It is only limited by customers' imagination."
Gwen says her long-term goal is to take a course on creating pastries. Eventually, she hopes to open a bakery, in Blythewood or downtown Columbia. She also wants to train young people who are interested in baked goods.
"I actually did a Halloween cookie decorating course last year," Gwen said. "I was really planning on running with that this year, but the pandemic put a halt to that. Hopefully I will be able do it next year."
Gwen says that she is happy the way things have turned out, and is excited about the future. She want to use her business as a platform to "pay it forward."
"I started doing this business because I just wanted something therapeutic," she said. "It ended up helping me. Now I just want to be able to give back to my community by offering courses that could possibly help somebody, like cake decorating helped me. I want to reach out to young people, have them set goals and not be afraid to step out and do what their heart desires."
To order a custom-made treat or gift basket, contact All Exquisite Events at (803) 269-1337 or e-mail AllExquisitellc@gmail.com. To learn more, visit https://aeellc.wixsite.com/allexquisite.