Asya Harris is a gifted young entrepreneur that has parlayed her family farming heritage into a multifaceted business focusing on health.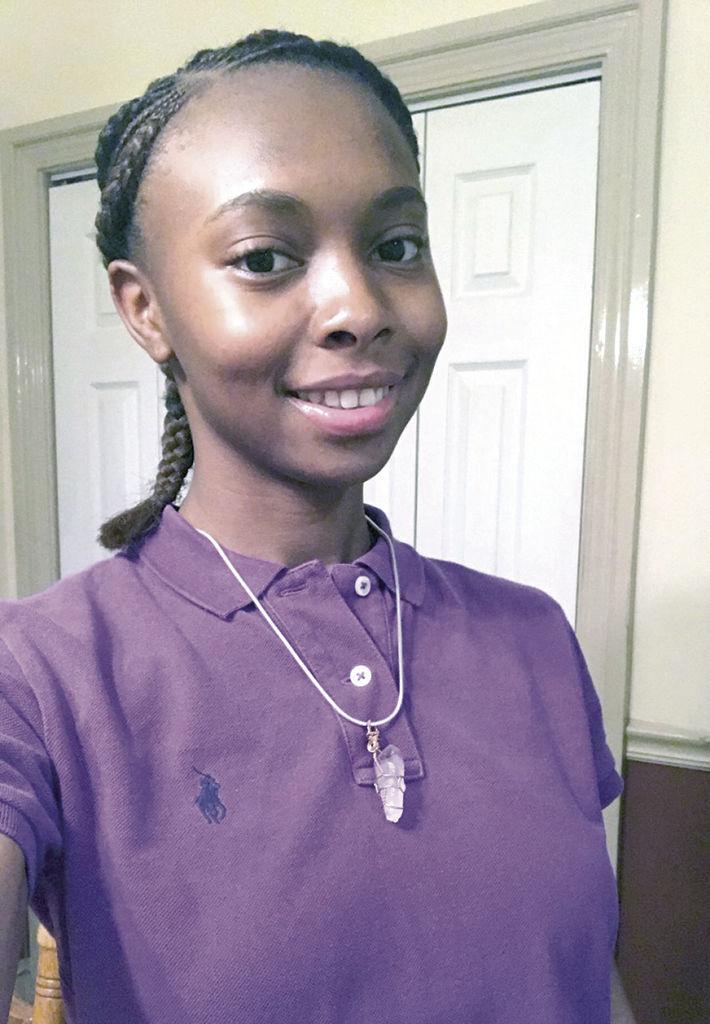 Asya was born in Columbia, S.C. on August 18,1998 to Shaheed and Yolanda Harris. She grew up in Sumter, South Carolina on her family farm learning from some of South Carolina's best. Asya's grandparents, Azeez and Fathiyyah Mustafa, were the first produce farmers in South Carolina to become certified organic by Clemson University. Azeez and Fathiyyah were both graduates of the first class of the Small Farmer Agricultural Leadership Institute from Southern University and A&M College System, Agricultural Research and Extension Center in Baton Rouge, L.A. Both born in Sumter County and raised in farming families. They were instrumental in starting Sumter Cooperative Farms-Organic farms, Ltd. The largest certified organic cooperative in South Carolina and Southern region that's incorporated by the state of South Carolina with the help and support of South Carolina State University 1890 and extension program.
Asya maintains their farming legacy today. She can usually be found at various farmers markets throughout the week. Most Saturdays, you will often see Asya as a vendor at The Kershaw County Farmers Market from 8:00 a.m. to 12:00 p.m.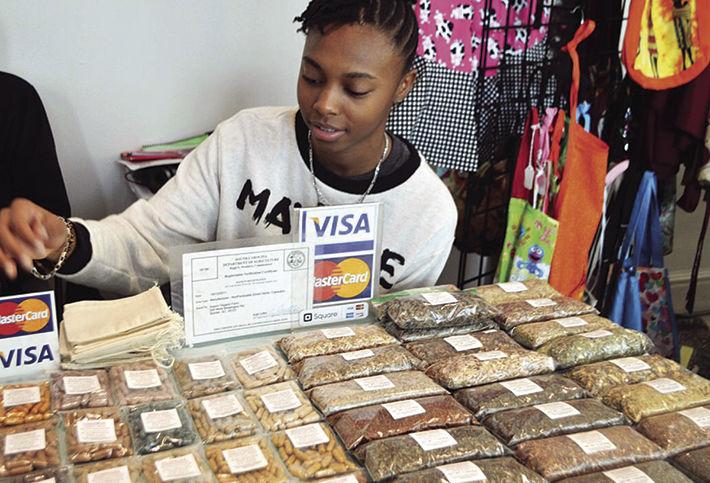 Asya, a homeschooled graduate, continues to learn by helping to work within her family's business.
This driven young entrepreneur would like to expand her very successful business by studying entrepreneurship. Asya currently markets essential oils and incense. Her plans are to use her profits and money from her Grandparents to invest in expanding her business. One immediate goal is to create and market a book focusing on healthy cooking, aromatherapy and holistic health. Asya is also a gemstone and natural minerals enthusiast who has added healing crystals and gemstones to her line of products. Her products can be purchased online from on Etsy @ SCF Organic Farms and on Instagram @ Asya_Organic_Farm for her family business.
Asya Harris has been a part of The Auntie Karen Young Entrepreneurs Conference since 2011. When asked about her experience with the foundation, Asya states: "I am very familiar with The Auntie Karen Foundation and love and appreciate how they help the community and inspire young entrepreneurs to succeed in life by hosting events and programs for them. The advice I would give to other youths and young adults that may be interested in entrepreneurship or who are already entrepreneurs, would be to study what you want to be, get a good education, work hard at everything you want to do, don't give up, don't let anyone tell you what you can't do, and don't be a follower be a leader!!!! Thank you, Auntie Karen Foundation, for the opportunity to be a part of this wonderful foundation."
For more information, visit www.scforganicfarms.com, call (803) 565-7502 or e-mail asyaharris85@gmail.com.
Since 2003, The Auntie Karen Foundation has presented the annual Young Entrepreneurs Conference on the campus of Benedict College. This innovated conference brings youth from across the region together to foster economic empowerment. Asya Harris was one of three young entrepreneurs to receive The Deborah Woodard Memorial Scholarship at the Auntie Karen Young Entrepreneurs Conference in October 2018.
The Auntie Karen Foundation is currently accepting Young Entrepreneurs to showcase at the 17th Annual Young Entrepreneurs Conference to be held in October 2019. To nominate a youth for consideration contact Karen Alexander via email Karen.Alexander@auntiekaren.org or call 803-748-7124.
The Auntie Karen Foundation is a global, 501(c) 3 charitable corporation based in Columbia, SC. To learn more about the Auntie Karen Foundation, visit www.auntiekaren.org. #thinkbigknowbigger ###