Mark Myers grew up watching the Bonanza television show and dreaming of becoming a cowboy. As an adult he was able to make that dream come true. Mark and his wife Sandra are the founders of the Black Cowboy festival, held annually in Rembert, SC.
In 1979, Mark and Sandra Myers got married and lived on a small plot of land.
"We had five acres and one horse," recalled Sandra. "Mark was the only one in the community that had a horse." In 1991, the couple purchase 60 acres of land that Sandra's ancestors worked on. They named it Greenfield Farms.
"Greenfield Farms was part of the old Spencer Plantation," said Sandra. "My great-great-grandmother and grandfather were slaves on this very property. When I was a very small child, my father sharecropped on this property."
The couple had four horses. Since few Black families in the area owned horses, local kids would come down to the farm to watch the family work with their horses. Eventually, the Myers began teaching the kids how to ride the horses and putting on riding exhibitions for the parents.
In 1996, the shows became so popular that they decided to host an exhibition to raise funds for their church. The exhibitions became a popular annual event and in 2000 they renamed it the "Black Cowboy 'Man or Myth' African- American Cultural Festival."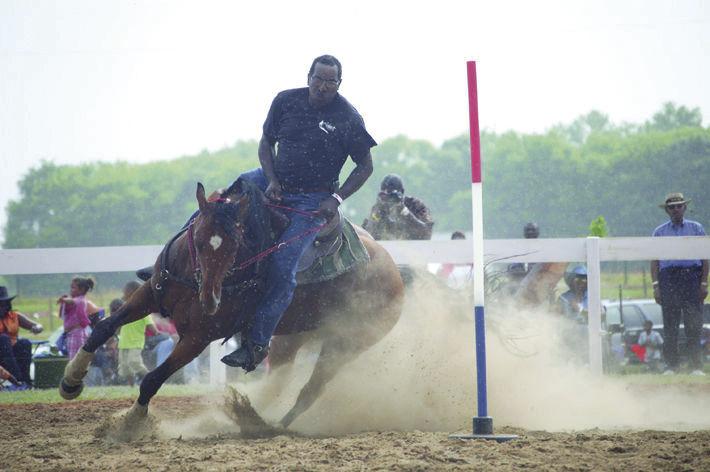 "We named it that because as far as other people were concerned, we didn't exist," Mark said. "The Black cowboy was a myth. We are here to say that he was not a myth -- he is a man. He existed then, and he exists today." Today the festival attracts people from all over the country. Mark said that he is proud of the fact that it allows local people to showcase their talents.
"The festival opened up doors for all types of vendors to come here," he said. "Not just the food vendors and music people, but young people who want to showcase their talent and skills. We've been doing that for 23 years, and it has all been positive and good."
Because of the Coronavirus outbreak, this year's festival has been postponed to July 30 – August 2, 2020.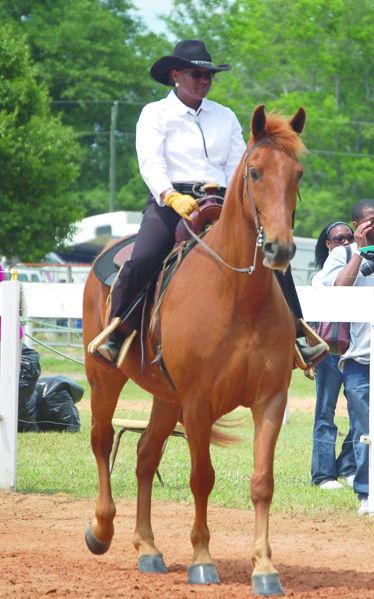 "Normally, the first Saturday in May is the main day for the rodeo. We have rescheduled it to July 30th," Mark said. "We hope everything is leveled off and they get control of this viruses, and people can come out and enjoy themselves. Because everybody is cooped up and everybody's ready to breathe some fresh air. And that's one of the advantages we have here being in the rural area and on our own farm."
Mark said that the format of the Festival will not change.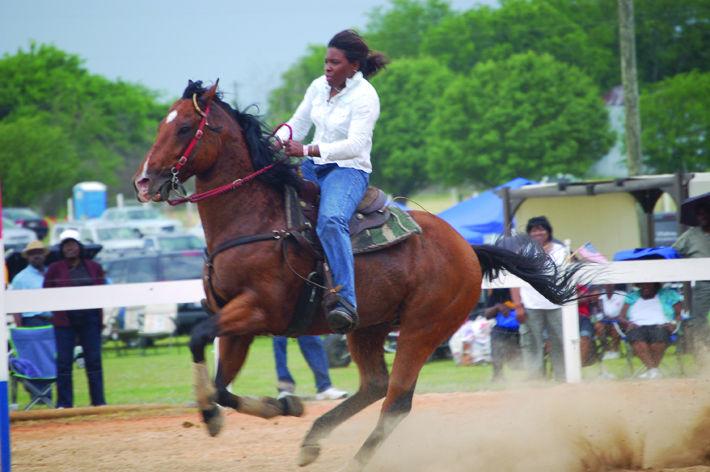 "It's basically the same four days like it was before," he said. "Thursday, the first day of the festival, is our agriculture workshop and self-reliance day. The US Department of Agriculture comes out and we do a big workshop. Later that afternoon, we have a fish fry."
"On Friday, we get up and we do our trail ride. After we come back, we have a line dance class. After the dance class, we relax for an hour or two before our famous Western dinner dance featuring a steak dinner and some of the best live music."
The main event kicks off on Saturday.
"Saturday is the main day of the rodeo," Mark said. "Gates open at nine, and the horse show starts at eleven. It gives the guys a chance to showcase their horses. At one o'clock, we'll start the rodeo. After the rodeo, we will have a Motown jam show."
Sunday is reserved for God. The Myers host a church service and gospel music, followed by a Sunday Brunch. "On Sunday morning, we'll get up and give God some praise and thank him for a beautiful weekend," said Myers. The festival has attracted people from as far away as Seattle, Washington. Many people bring their RVs and stay on the grounds.
"On a nice festival weekend, we can look for 2000 people. But this year we look at having twice that many because we're bringing in some new events for the rodeo. We're bringing in the bucket horse, calf roping, and some top barrel races. We have added $2,000 to the to the payout this year, which is good money for a local show," Mark says.
For a complete schedule of events or to learn more about the festival, visit www.blackcowboyfestival.net. If you would like to become a vendor, call Sandra at (803) 499-9663. Tickets are available at www.CarolinaBoxOffice.com.