Tia Brannon, a native of Columbia, began doing hair at an early age. It started when she did a neighbor's hair.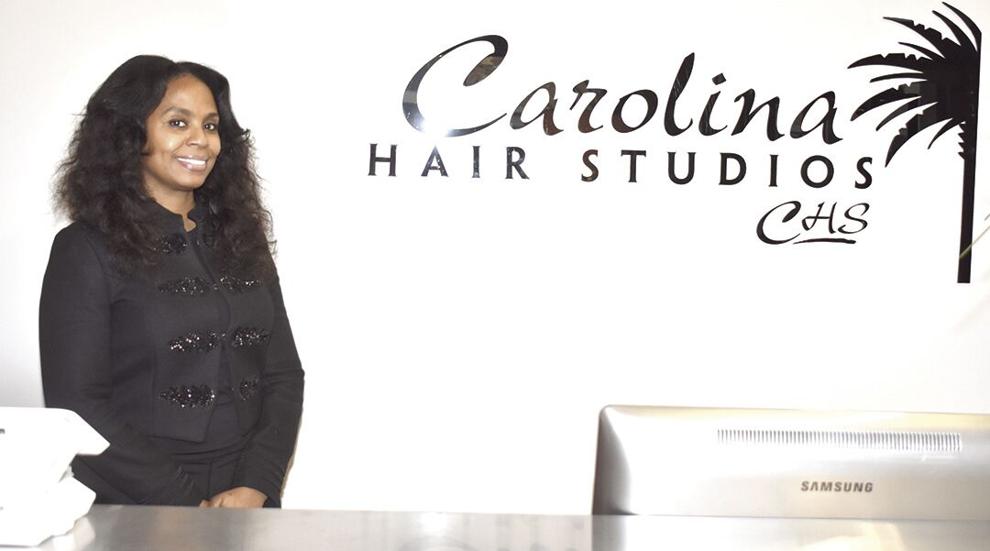 "I had a neighbor that forced me to do her hair," Tia recalled. "It grew, and everybody was surprised because she never had hair. Everybody then wanted me to do their hair."
Word of mouth about skills grew.
"Some say I have growing hands. So that's kind of how I was born, I guess with the hair deal," she says.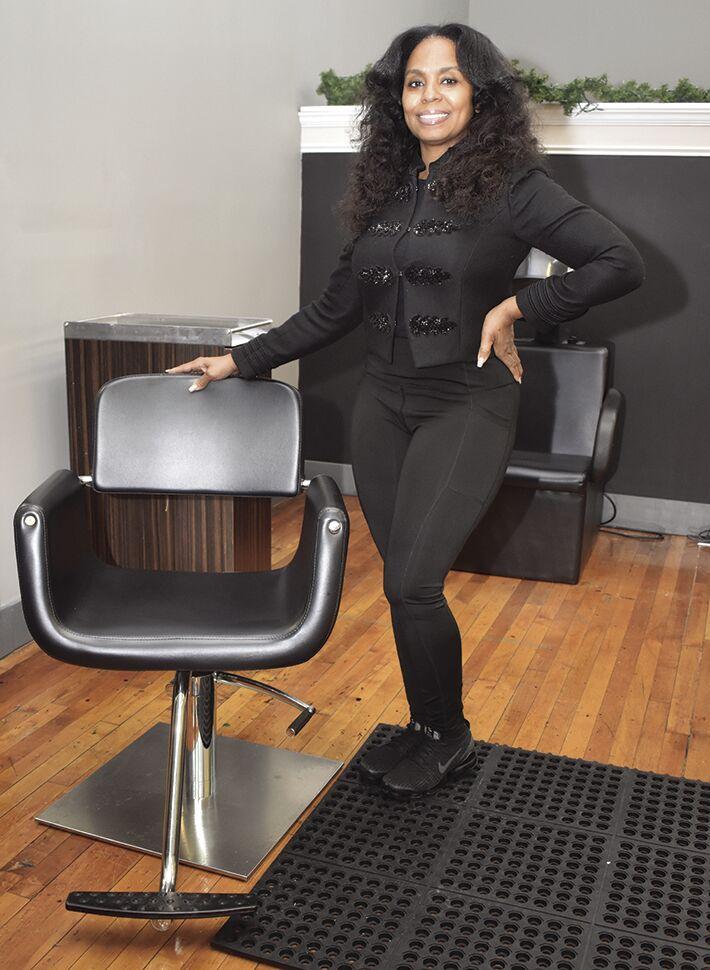 Tia attended Eau Claire High School. She enrolled in Midlands Technical College with the intention of becoming a nurse. She quickly discovered that nursing was not the career for her.
"I decided I didn't want to deal with it. And if I did, it would only be for the money," Tia said.
She decided that she could help people in a different way by using her hair styling skills.
"I turned to a platform where I can help people in a different, more personable way," Tia said.
Tia launched Carolina Hair Studios in 2013. The studio is located on the corner of Main and Taylor Streets in downtown Columbia.
Carolina Hair Studios is a full service, diverse salon. This means that Tia and her staff can style all hair types and textures.
"We customize our services to each person and their hair texture," Tia said. "It depends on the texture of the hair, and what the hair needs to balance it out. We'll look at the hair and give recommendations. According to the recommendation, a client can choose what service they want."
Tia offers her clients a free, 15-minute consultation.
Carolina Hair Studios offer a plethora of services, including sets, lash removal, Awapuhi Treatment, bang or edge up, blowouts, conditioner treatment, curls, cut & style, dread twists, GK Keratin, hot oil remedy, men shampoo, natural hair blowout/silk press, Olaplex, Permanent Wave, relaxers, hair color, highlights, hair extensions, quick weaves, lace frontals, manicures, gel polish, pedicures, waxing – and so much more. For a complete list of services, visit www.carolinahairstudios.com.
As a diverse salon, Tia's vision for Carolina Hair Studios is to be a beacon in the community.
"I see it being a platform where people can come in and feel good about themselves -- all ages and ethnicities in one big melting pot. Being downtown, we have a lot of young professional businesses, businesswomen, businessman, soccer moms, and college students. I don't see many salons where you can have a child, an adult, a businessman and a soccer mom. We cater to everybody -- Asians, Puerto Ricans, Mexicans, Indians, Whites, Blacks, Greens, Reds, Oranges -- we take care of everyone," Tia says.
"When you're in a diverse salon," she continued, "you can have an Asian that comes in for a perm, you can have a black girl that comes in for a perm. You may have a black girl come in for a Balayage (a technique of hair color). You may have a white girl come in for Balayage. You can have an Asian guy that wants an afro or a perm; you can have a white guy that wants his hair colored orange, or you can have a black guy that wants his hair colored orange. You would be surprised what people come in for."
Tia says that regardless of their ethnicity, all clients want the same thing.
"Everybody wants good service done right and they want to be treated fairly," she said.
When asked what makes Carolina Hair Studios Unique, Tia says "I Think people like the way they're treated, and people like the way that they feel. I think people like the diversity and the fact that it's a one stop shop."
Tia also says that her customers also like the fact that she makes it convenient to book appointments.
"When someone comes in, they can get in and get out without a long wait. They have the option of booking online or they can call in. We get them in, and we get them out," she said.
Tia says that she maintains her skills by taking classes and by teaching up-and-coming hair stylists.
"I'm a licensed instructor," Tia said. "I am state board certified, and I wrote a curriculum for the state board. I taught classes for a while, but after COVID I stopped."
When asked about the secret to her success, Tia said it is because God blessed her and provided good mentors.
"Cynthia Hardy has been awesome. She gives great advice. I appreciate having her," Tia said.
She also credits her staff for making everything possible.
"It's a small staff, but they are good," Tia said. "They are the key to the success of the salon. If it wasn't for them, I would be shut down. They are awesome. They are everything."
Carolina Hair Studios is open Monday through Friday from 9 a.m. – 5 p.m., and on Saturdays from 8 a.m. 1 p.m. Carolina Hair Studios is located at 1537 Main Street in Columbia. Book an appointment online at her website at CarolinaHairStudios.com or call (803) 779-5001.