"Melts in your mouth!
"So beautiful we didn't want to eat it!"
These quotes best used to describe the work of Chicora Cooper, owner of The Cake Box.  Chicora Cooper is self-taught dessert professional located in Columbia, SC. She started baking in 2016 and opened her home-based baking company, The Cake Box, in 2017.
Cooper offers custom cakes and treats, group and "one-on-one" cake classes, and custom cake decorating supplies. Her two-time viral creations have been seen from coast to coast and have been featured on multiple cake decorating pages.
The Cake Box items are made with love! While old school flavors like classic vanilla, red velvet, lemonade and strawberry are available, it's the new school flavors that are worth checking out. They include items like hot chocolate cupcakes with marshmallow buttercream frosting, and pumpkin spice cupcake with a spice buttercream and toffee bits.
Chicora was recently selected to provide desserts for the wedding of Karen Alexander (Auntie Karen) to Kevin Banks.  On December 14, 2019, The Cake Box provided two elegant wedding cakes, a custom groom's cake and over 500 mini cupcakes to two locations.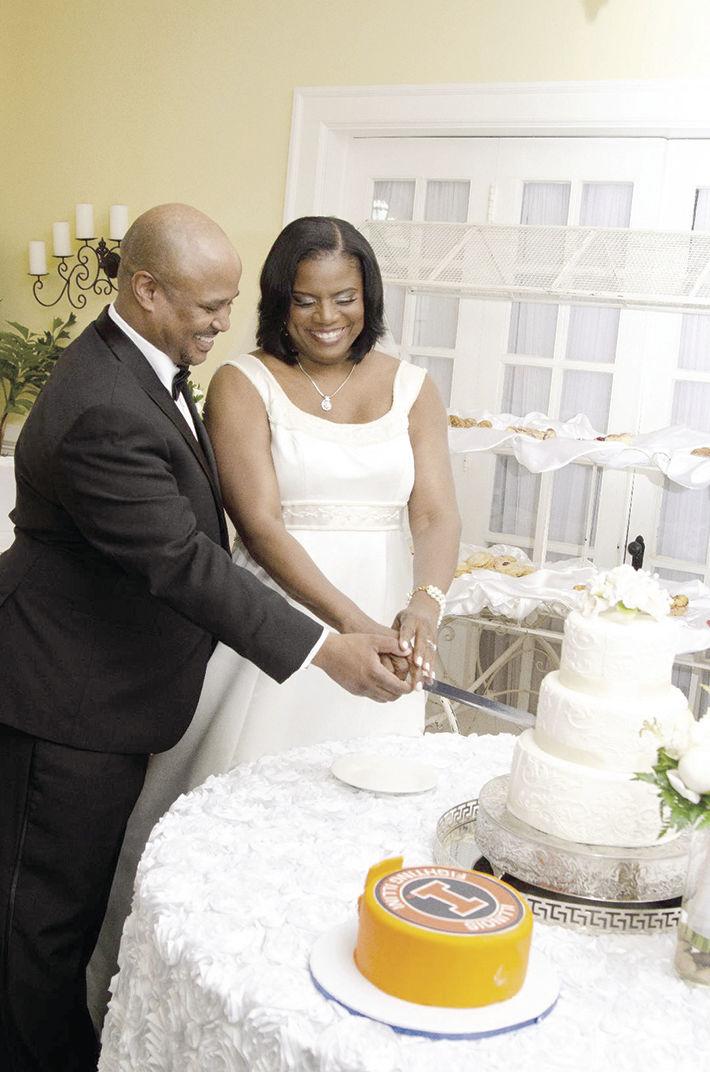 Chicora is an adoring mom to Aaliyah, and loving daughter to Mona McFarlan and Tony Cooper. She is a 2014 graduate of Blythewood High and currently resides in Blythewood, South Carolina. Through everything she has been reminded to keep God first!   She knows that God is behind all of her success.  Her future is very bright!
If you need a custom cake or treat, or want to sign up for one of her cake classes, contact Chicora Cooper at (803) 463-6402, or via email at  chicora.cooper@thecakeboxonline.com. For more information, visit www.thecakeboxonline.com.
Since 2003, The Auntie Karen Foundation has presented the annual Young Entrepreneurs Conference.  This innovated conference brings youth from across the region together to foster economic empowerment.  In 2019, Chicora was chosen as The Auntie Karen Young Entrepreneur of the Year. She, along with two runner ups received The Deborah Woodard Memorial Scholarship. This award is given each year at the annual Young Entrepreneurs Conference in memory of past Auntie Karen board member, Deborah Woodard. 
The Auntie Karen Foundation will be accepting Young Entrepreneurs in the Spring to showcase for the 17th  Annual Young Entrepreneurs Conference to be held in October 2020.  To nominate a youth for consideration contact Karen Alexander via email Karen.Alexander@auntiekaren.org or call 803-748-7124.
The Auntie Karen Foundation is a global, 501(c) 3 charitable corporation based in Columbia, SC. To learn more about the Auntie Karen Foundation, visit www.auntiekaren.org. #thinkbigknowbigger ###