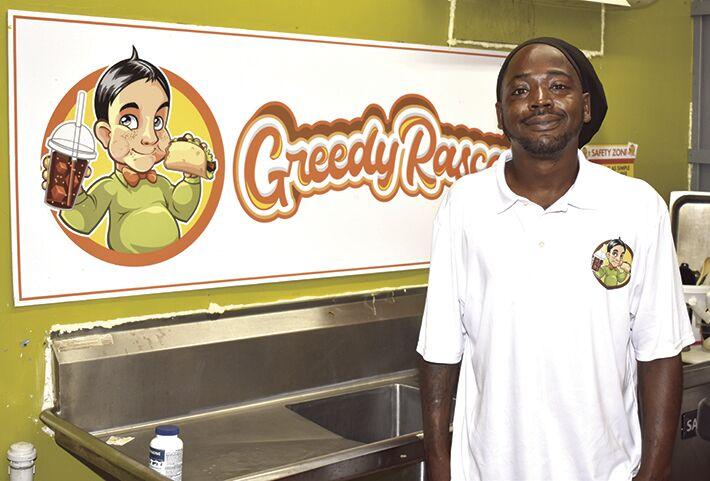 One of the Midlands most innovative restaurants is opening a second location. Greedy Rascals Hot Dog Bar will host a soft opening of its new location on St. Andrews Road on February 14 (Valentine's Day).
Greedy Rascals, located at 1900 Rosewood Drive in Columbia, made a name for itself with its innovative menu featuring "gourmet fair food."
"I want people to experience gourmet food but without the gourmet prices," Greedy Rascals founder Brandon C. Johnson said. "Everything is made fresh, everything is homemade, and it is presented to you as if you are at a Five-Star restaurant."
Popular items include the Bucky Donut Burger, the Greedy Dog, and the Waffle Dog. The Waffle Dog is an all-beef hot dog cooked wrapped in a waffle and coated with Fruity Pebbles. The Bucky Donut Burger is a burger with bacon and onions that uses two glazed donuts as a bun.
"A lot of my creations are unique," Johnson says. "I went to culinary arts school, and new items just pop up in my head."
In addition to unique burgers and hot dogs, Greedy Rascals also serves gourmet sandwiches, donuts, smoothies, milkshakes, coffee, ice cream and gelato.
The restaurant does not serve pork products. Customers can substitute the beef with chicken, turkey, salmon or vegetarian products.
The new location at 655-651 St. Andrews Road will feature the same great menu. Johnson says that the new location will also offer kids parties and function like a "mini-Chucky Cheese." Kids can enjoy video games on Playstation and Xbox – and even their friends who cannot attend the party in person will be able to join in virtually. There are also video arcade consoles and an air hockey table.
"It will be a family-oriented environment," Johnson says.
In addition, Johnson says that the new location will sell Greedy Rascal clothing, offer catering services and will host virtual comedy shows later in the year.
To learn more about Greedy Rascals, follow the company on Facebook and Instagram.