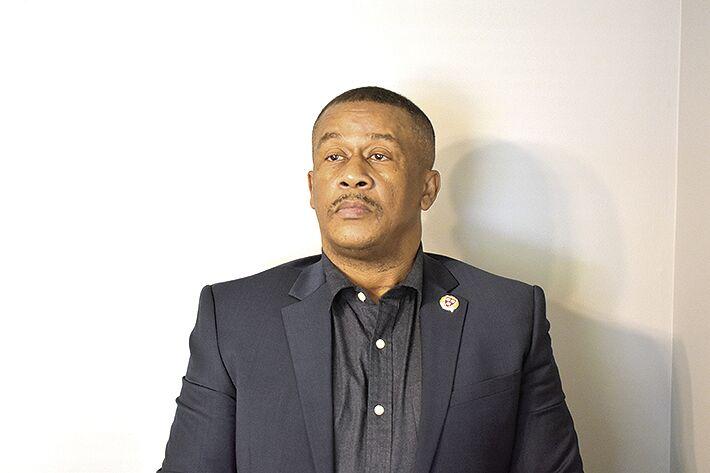 Transportation has come a long way in the last decade. Rideshare programs such as Uber and Lyft have been on the rise. People who don't have cars or just want to get to and from their destination use these companies to navigate through the cities and even travel outside of their towns. The next rideshare to improve on the trend is HOPIN. The CEO and founder of this company is Mr. Ron McKnight.
McKnight was born in Kingstree, South Carolina to share-croppers. His great great great grandfather, Tobias Adams, was one of the first slaves to be signed off the boat in Charleston, South Carolina. He and his family gathered this information for a family reunion back in 2002. He attended Norfolk State University where he gained a master's in Media and Mass Communications. He taught at Benedict and Voorhees colleges, teaching Mass Communications. He went off from South Carolina and ventured up north to New York working management and human resources.
During this time, McKnight normally had a car that would come and pick him up. Distracted, he lost his credit card when he dropped his wallet. So, he decided to try Uber or Lyft being that he had a prepaid card with a Visa logo. The card was denied three times. McKnight was very concerned about what could've been the cause of his card declining and he wanted to know if other people had this issue as well. He did some beta testing and found out that he was not alone in this situation. Not only was he not alone but he also noticed that this issue mainly happened to African Americans.
He went and had a conversation with some friends on Park Avenue, but this situation was very hard for them to understand being that they didn't look like him. He had to explain to them that there is a reason why a 65-year-old woman would be wait- ing at a bus stop when its freezing cold or why a mother would be waiting for a bus while it's raining with her children. These are people who don't have other options. There is an issue with inclusion in the transportation system. When McKnight did more investigating, he also found out that it wasn't the Stripe system who denied his card. McKnight says it was Uber and Lyft policies.
According to the FDIC, the majority of unbanked Ameri- cans are from low-income households and are people of color. 5.4% of Americans are unbanked and 8.5% of these households use prepaid cards. McKnight knew all too well how that felt, after losing everything he had. He went from having everything to having everything taken away, sleeping on friends' couches, and floors. His faith was the only thing that kept him in his right mind. Once he lost everything, he realized that God was in control of his life and not him. He may have been a voting member of the recording academy for the Grammy Awards, but God had to take everything away to renew him piece by piece.
From there, he was able to rent a one-bedroom apartment in Five Points, and all the furniture he had came from the side of the road. At that point, pride was out of the door. This was a complete wake up call for him. God knew that he was not perfect, but God never uses perfect people.
McKnight almost didn't live to see this come to fruition. On December 26th, 2020, he slipped and fell on black ice which caused life threatening injuries. On December 29th, 2020, the doctor instructed his family to gather because he only had 48 hours left to live after his body became septic. He remained on death watch from that day until January 1st. This was McKnight going from ICU to CEO.
McKnight wants to provide a Rideshare company that is inclusive and safe for both riders and drivers alike. Not only will you be able to block out an individual that you do not feel comfortable riding with, but you will also be able to choose the gender of your driver. Background checks will be issued, and the company is all for having cameras in your vehicle.
A car must be a 2006 and newer to meet HOPIN's standards. Prices will be $1-$1.25 cheaper than their competitors. An SOS will also be a feature in the app to inform three people of your location, car description and details of the driver. Safety and inclusivity will always remain the top priority for HOPIN.
"There is no greater fear of not knowing what could happen when you put your life in the hands of someone else," says McKnight.
HOPIN will avoid surging prices during peak times for the first two years of operation. This will be a better way to let their drivers compete with other companies while driving. McKnight chose Columbia to launch because he has such a love for South Carolina. He plans to start in Columbia but will branch out to other areas in the future.
HOPIN also wants more responsible college drivers to come aboard. The company will accept credit, debit and prepaid cards because they are FDIC insured. At this time, HOPIN hasn't fully launched, but the company is recruiting drivers.
Drivers can reach the company by going on the website, www.hopinpal.com, download the app, and sign up. The app is available on the App Store as well as the Google Play Store. This will be the same instructions for riders when the rider app is made available. For more information, call 1-800-837-8915.