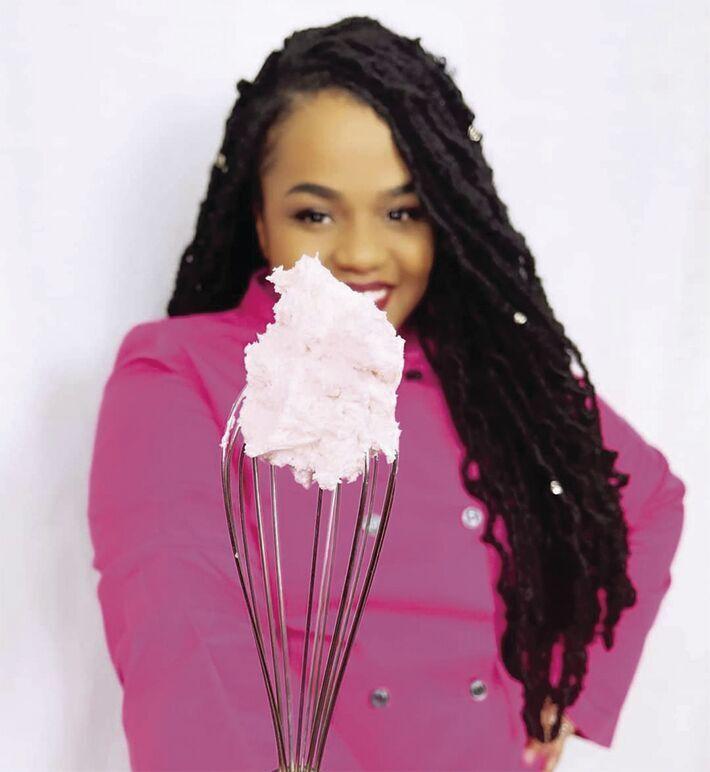 Local baker and social media content creator Joi Kyles was featured in The Great American Dish-Off: Cheesecake edition, on The Good Dish. The episode aired in Columbia, South Carolina on Friday, Apr 22, 2022 on The CW.
Kyles is the owner and operator of Joi-Filled Delights, a home-based bakery that specializes in bridal cakes, custom cake designs and life-like recreations of food, objects and social media trends. She received her first national spotlight when she competed on Cooking Channel's "Freakshow Cakes" in October 2019 and achieved one of her life goals when it re-aired on The Food Network in October 2020.
Since that time, she has continued to focus on custom cake designs and social media content. In February 2021, she went viral on TikTok for her rendition of the emoji challenge. The challenge initially started with makeup artists creating emoji inspired looks. Joi rose to the occasion and made emoji shaped cakes. The post has received over 8 million views.
For her second national competition, Kyles says "I'm so excited to be competing on national television again. It feels so surreal to see my dreams become reality. It's such an honor to showcase my gifts to the world. Creating this cheesecake for the show was so incredibly fun! I can't wait to see what else God has in store."
For the cheesecake bake off, Joi features her signature peach cobbler cheesecake. Tune in to find out her secret ingredient and what the judges had to say about the Joi-Filled Delight that they tasted. Viewers outside of Columbia can find their local channel and time at https://www.gooddishtv.com/.