Community Business of the Week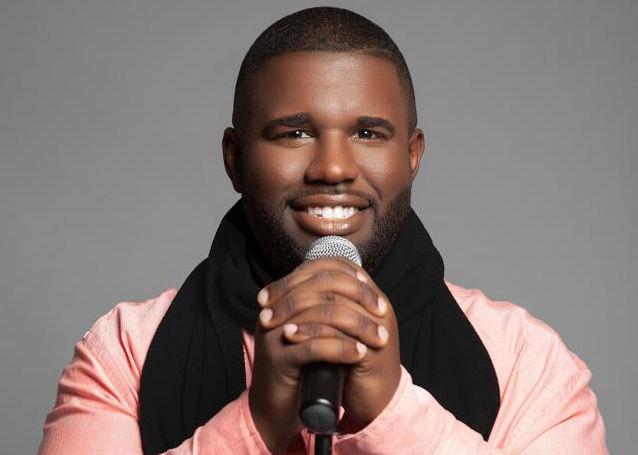 Some people are naturally funny. One such person is Corie Johnson, founder of Let Loose Entertainment.
Corie Johnson is a native of Columbia who was raised by his grandparents.
"My mother was around. She was a nurse who worked a lot, so my grandparents pretty much raised me," Johnson recalled. "There was about 12 of us in my grandparents' house – my mom, three cousins, two aunts, an uncle and some more relatives. My grandmother was a teacher, and my grandfather had his own business as a construction worker."
When Johnson was seven years old, he attended a live taping of a comedy show for Mark Curry, star of the Hangin' With Mr. Cooper television show. It was there that his love of comedy was sparked.
"I said, 'that looks like fun'," Johnson recalled. "I want to do that."
As a child, Johnson had a stuttering problem. He took years of speech therapy. He liked enjoyed making people laugh, but was shy about speaking in front of people.
In 2000, Johnson graduated from W.J. Keenan High School. After high school, he enrolled in Morris College to study broadcast media and business administration. It was at Morris where his comedy career began.
"I always had a love for comedy," Johnson said. "It's just started with a dream. I began doing open mic at Morris College where I was a student as a freshman. I didn't think I could do stand-up comedy because I had to take speech classes in elementary school. They had an open mic for poetry, so I wrote a funny poem, went up and I said the poem. And when I heard people laugh, I feeling came over me like no other. So I said, 'If I could do this, I could do stand-up comedy'."
Johnson practiced on his fellow students. He said he knew he was funny when he made his professor laugh in class one day. This professor was a dour man who never laughed at anything.
"When I made him laugh, I thought that I might have something," Johnson recalled.
Johnson started doing open mics in Columbia at the Comedy House. After two years at Morris, Johnson transferred to Midlands Tech. He continued doing open mikes at the Comedy Club, and formed Let Loose Entertainment in 2003. In 2005, he earned his business degree from Midlands Tech.
"I was doing an open mic and someone came up to me and offered me a paid gig for a show. I think that my first gig was for like, maybe $150 or $200. And I took that gig and it just snowballed from there. I said 'I could make a career out of this because I love doing it.' I love to see the people laugh and I knew it was something I was really passionate about. So anytime I could go on stage, that's what I did. I channeled my passion into a career by working it like a career."
Many people refer to Johnson as a 'clean comedian.'
"Some people call me a clean comedian, but I'm just a comedian," says Johnson. "A lot of people don't even realize that I didn't curse until I was done. I think funny is funny. If you are funny, people will accept you for who you are."
Johnson has performed all over the country and on a variety of national programs.
"I done MegaFest with Bishop T.D. Jakes, I recorded a Comic View segment for BET – but it hasn't aired. So far, I have traveled to 30 states across America to do comedy, as well as Canada. I have done a lot of colleges, universities and churches."
Johnson has performed at many types of events, such as college homecomings, step shows, corporate events, birthday parties, family reunions, church anniversaries, pastor anniversaries, wedding anniversaries and wedding receptions.
Johnson said that the COVID-19 pandemic has had a dramatic impact on his business. Due to social distancing guidelines, people could not attend events. So Johnson started hosting comedy shows from his home studio.
"For a while, there wasn't any shows coming in," Johnson said. "But when people got adjusted to it, I thought that this was going to be the way of life for a little while. People started booking me for virtual shows. After my first virtual show, I got adjusted to it real quick. It felt natural after my first one, so I just continued to do it. I love doing virtual shows now."
Doing virtual shows does has its challenges.
"The immediate reaction of the fans is so different," Johnson said. "So when I'm doing a virtual show, I react to the smiles on people's faces. So that gives me the energy to keep going."
Johnson will be the featured comedian at the Carolina Panorama's virtual Father's Day Eve Dinner & Show, to be held on June 20, 2020.
"I was raised by my grandparents, so my Father's Day was a lot different than the norm," Johnson said. "I have a lot of stories of how my uncle pretty much played that role of a father figure to me. So I have characters in my life that I introduce when I tell the stories and each role they play in my life. My comedy is all about life. Everything about life this is what my comedy is. It's suitable for all ages. Everybody will have fun. My comedy is welcoming to everybody."
To purchase a ticket, visit www.CarolinaBoxOffice.com.
If you would like to book Johnson for your event, he can be reached by calling (803) 354.2422. To learn more, visit www.LaughAtMeNow.com.