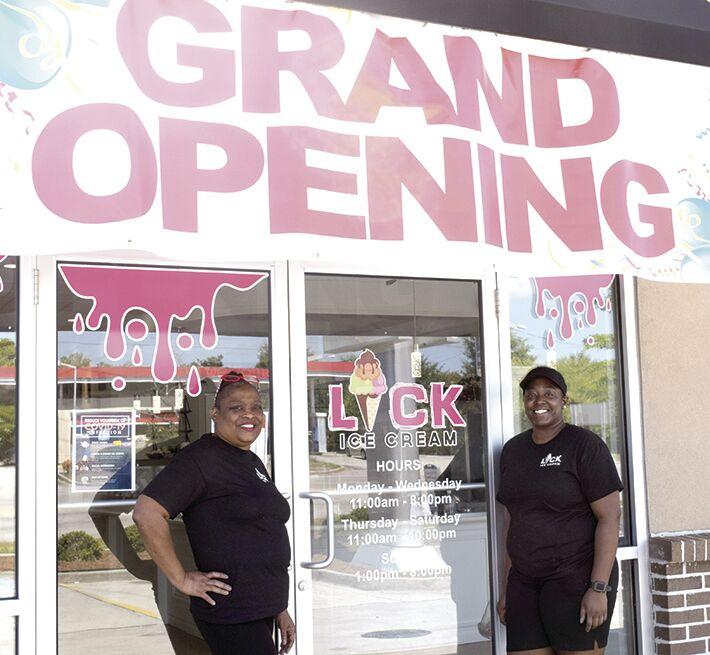 Brittany McCorkle saw a need for new treats here in Columbia, SC, and decided to bring a new meaning to 'sweet tooth'. She is the owner of the Lick Ice Cream Creamery and works alongside her mother/co-owner, Gwen Barton, to offer a variety of treats to customers from all over.
"Well, I came up with the idea because I realized that Columbia didn't have anything unique, as in desserts. The standards were just your Marble Slab and Baskin-Robbins, and I wanted to bring a new touch and feel to Columbia," said McCorkle.
Given a simplistic, yet attention-grabbing name, Lick Ice Cream held its grand opening on Friday, July 24, in which the business showcased its myriad of ice cream flavors and other unique treats that owner, Brittany McCorkle, so desired to bring to the Columbia area.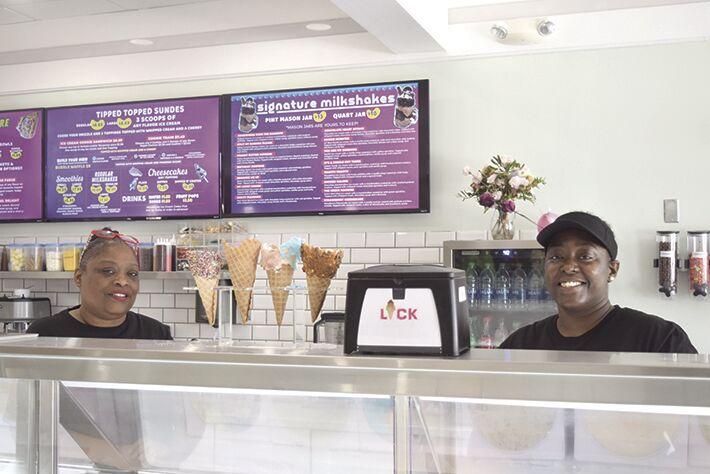 "We offer 36 flavors of ice cream, which includes vegan ice cream. We also feature keto ice cream, as well. We serve signature milkshakes in mason jars, and the mason jars are for customers to keep. We also have rock-the-boat sundaes, which have been one of our top things, and they are basically three scoops of ice cream, either a banana split or brownie sundae. But it's really over the top how we create our ideas here," said McCorkle.
Since its opening, McCorkle expressed how much success the creamery has seen, sharing her excitement for the overwhelming love received from customers, which she says, goes beyond her expectations from when she first came up with this business idea.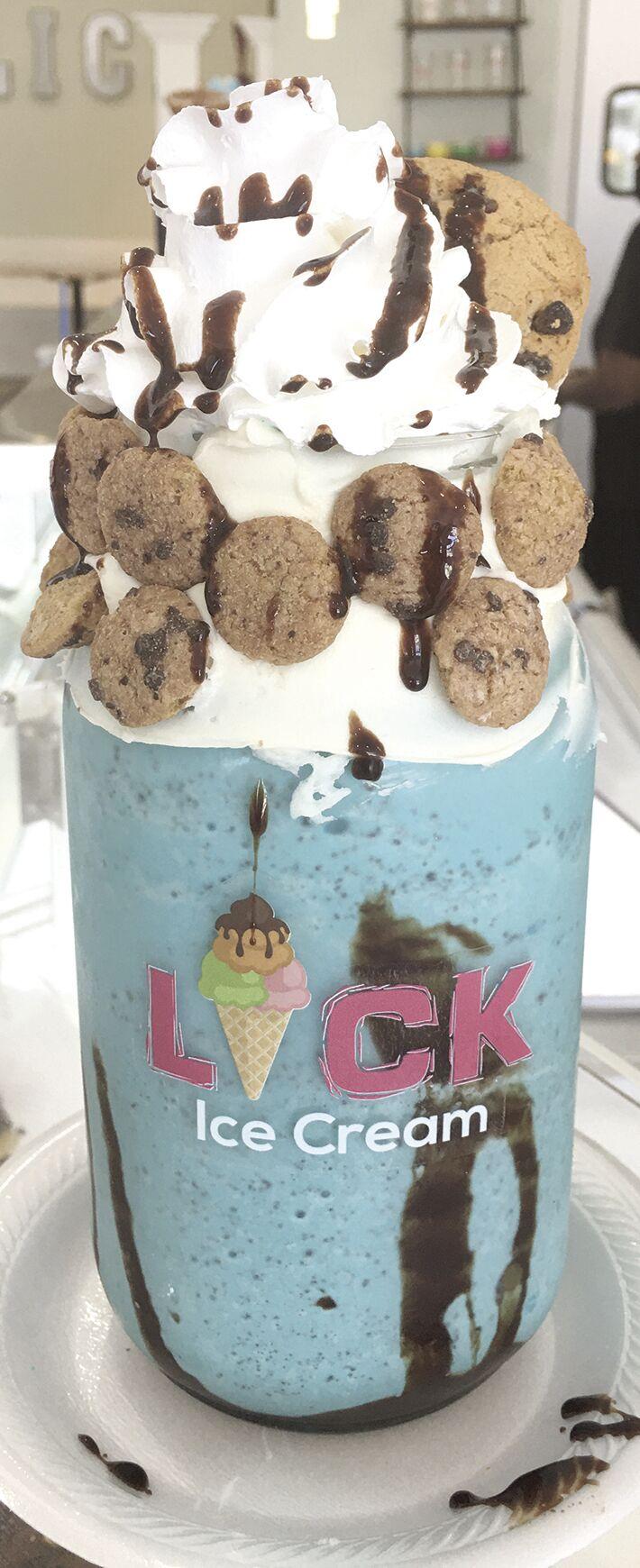 "It's been a huge outpour from the community. We went viral on Facebook and Instagram, and it's been nonstop since we've opened our doors. It was to the point where we had to close for two days because we ran out of ice cream. Everybody has just been coming with open minds and excited as to what our menu is; people come in every day, and they just don't know what to get. We've already had repeat customers within a week that have shown up two or three days already because we're bringing them something that they can't get anywhere else," said McCorkle.
As the creamery opened its doors during the pandemic, McCorkle noted that they are following all COVID-19 guidelines, placing 'six feet apart' social distance signs in the shop, as well as requiring customers to wear face masks. She commended the customers for their patience as they are slowing down traffic within the shop to maintain these guidelines. McCorkle also noted that they are accommodating customers by offering curbside pick-up services for anyone who may not feel as comfortable during this time.
With a week and a few days under her belt with the shop, Brittany has gratefully taken in every moment, but she is also looking towards the future.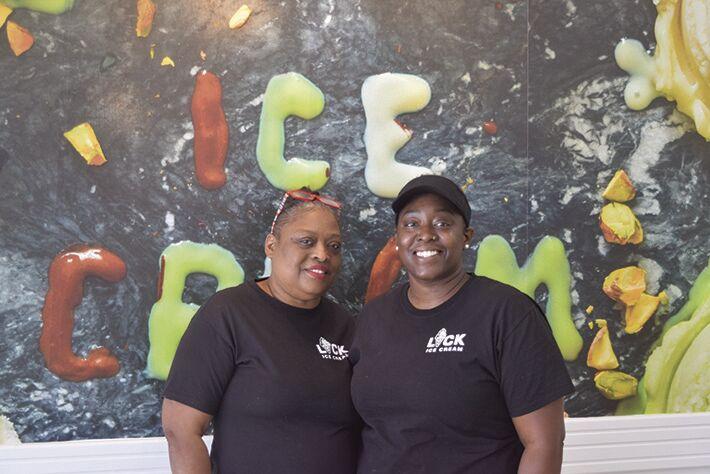 "I want to see everyone in Columbia come to Lick Ice Cream. That will be the ultimate goal, for everyone to plan a visit to come into Lick Ice Cream and try one of our treats. The goal is for Lick to continue to expand. We will be offering catering options as well, once the COVID is more under control and we're able to go back to normal. We're going to be offering a lot more with the community once everything gets back to normal. And we just want to let the community know that we're here to stay, and we're here for them."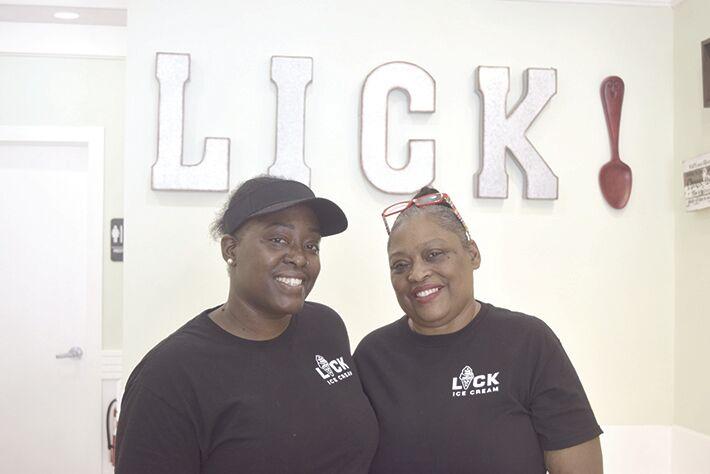 Lick Ice Cream is located at 110 Clemson Rd, Suite B, Columbia, SC 29229. Their hours of operation are Monday-Wednesday 11:00 a.m. - 8:00 p.m., Thursday-Saturday 11:00 a.m. -10:00 p.m., and Sunday 1:00 p.m. - 8:00 p.m. To learn more about the creamery, you can visit their website at https://www.lickicecreamcreamery.com/. You can also like their Facebook page at LICK Ice Cream and follow their Instagram account @lickicecreamcreamery.
To place a carryout order, please call (803) 888-6090.  Lick Ice Cream also offers catering services.  Please call the number above if you would like to host an ice cream social for your office or your event.
Note: Lick Ice Cream offers discounts to military personnel, senior citizens, and first responders.