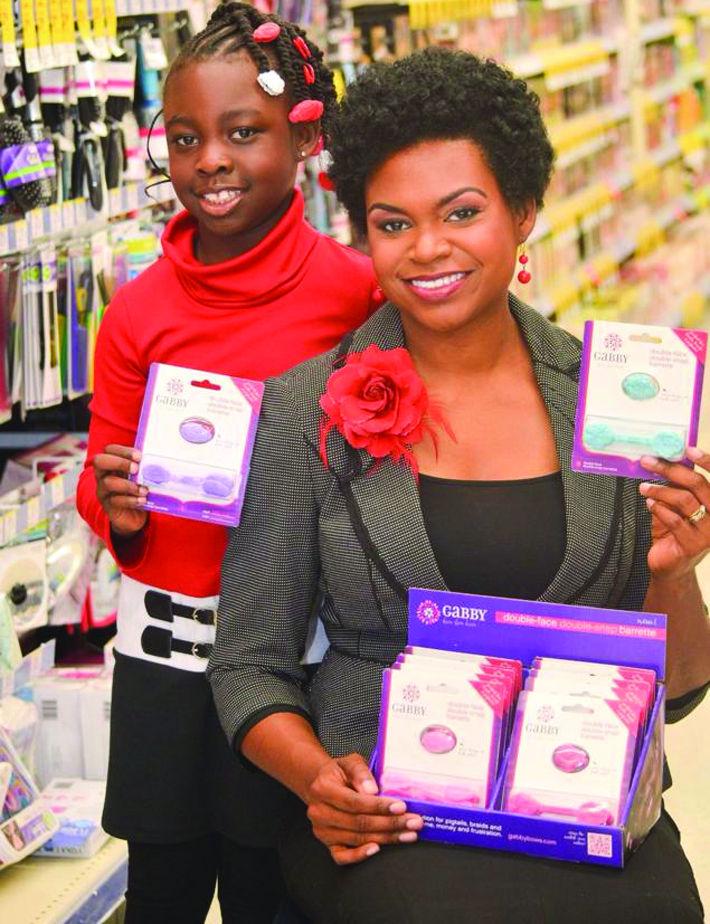 Fourteen-year-old Gabrielle "Gabby" Goodwin, who co-founded a hair accessory company with her mother Rozalynn Goodwin, has secured a $200,000 investment from national television personalities Gayle King and Marcus Lemonis.  The announcement was made on a podcast episode of "One Hundred Percent with Marcus Lemonis" that aired on Wednesday, July 7, 2021.
Lemonis is investing up to $150,000 in the Goodwin's company, Gabby Bows.  A noted philanthropist and businessman, he is the CEO of Camping World and the star of "The Profit," a CNBC television show that features him investing in and saving small businesses across the United States.
King is investing $50,000 in the company.  She is a national television personality and the co-host of the CBS This Morning program. She is also the best friend of billionaire Oprah Winfrey and the editor-at-large for Oprah's O Magazine.
The investment will enable the Goodwins to expand their product line. Their original product, GaBBY Bows, are a double-face, double-snap barrette engineered to prevent hair slippage and perfect for pigtails, braids and twists. The Double-Face Double-Snap Barrette is engineered to prevent hair slippage and perfect for pigtails, braids and twists.  The company's product line now includes shampoo, conditioner, styling cream, scalp pomade and more.  Gabby Bows products have been sold in all 50 states, Europe and Africa.
This investment is just another accomplishment in a long list of achievements by the young Goodwin, who started the company when she was in elementary school.  In 2015, Gabby was named South Carolina's Young Entrepreneur of the Year. Also in 2015, she was named a finalist for the U.S. Small Business Association's InnovateHER national business competition.  In 2016, she was named the national SCORE Foundation Outstanding Diverse Business of the Year, and in 2018 she was named the 2018 Black Enterprise Teenpreneur of the Year.
In addition, the mother-daughter duo has shared their entrepreneurial knowledge with potential businesswomen internationally through Mommy & Me Entrepreneurship Academy.
Find the stores near you carrying GaBBY Bows products at gabbybows.com.