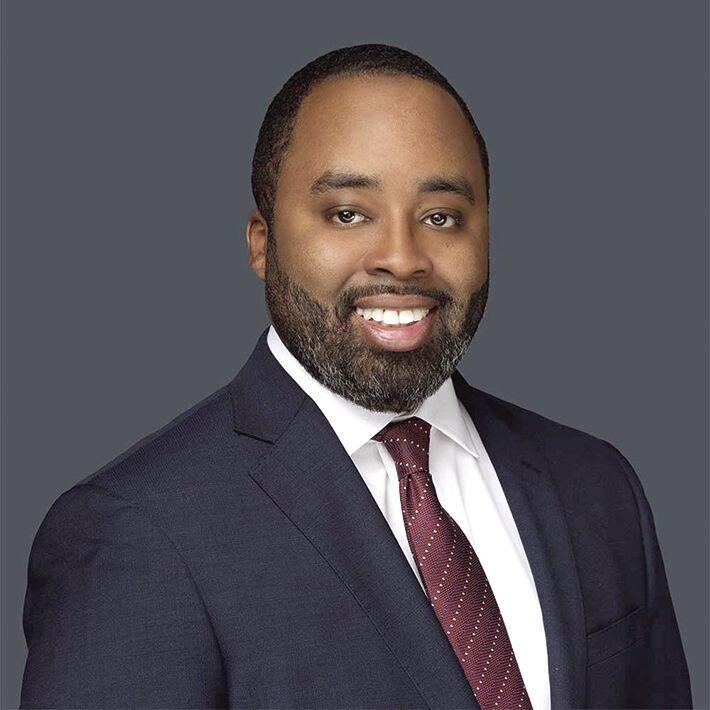 Proverbs 22:6 says "Train up a child in the way he should go: and when he is old, he will not depart from it."
That verse describes the life of local attorney Mark C. McLawhorn. He was led to enter the legal profession because of his family's tradition of community service. He practically grew up with the Columbia Urban League, where his father serves as CEO. His mother is a retired school counselor. He also has a sister who works at the Department of Education and a brother who works a teacher.
McLawhorn is a native of Columbia, South Carolina. A 2002 graduate of W.J. Keenan High School, he attended the University of South Carolina before enrolling in USC Law School. He was motivated to go in the law field because of his sister.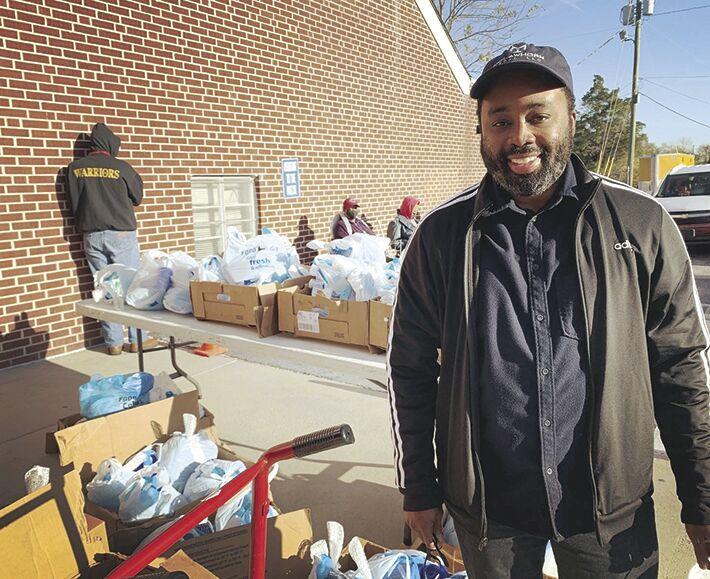 "My sister (Karla) is an attorney. I remembered as a kid going to the Black Law Students Association banquets and basketball tournaments. I was always interested in people and politics, and a lot of people that were in politics had a law background. So that's how I got interested in law," McLawhorn said.
After graduating from law school, he started his legal career as a judicial law clerk for the Honorable H. Bruce Williams, Judge of the South Carolina Court of Appeals. After his clerkship, Mark enrolled at The Chinese University of Hong Kong Faculty of Law, which is one of the most prestigious law schools in Asia. He was the recipient of a full-tuition scholarship.
"I had just finished a job, and I had another job lined up. I wanted to do something in that gap between the jobs, so I applied to go to school in Hong Kong," McLawhorn said. "I've been in Columbia my whole life, so it was a good opportunity to see the world from a different perspective."
The Chinese University of Hong Kong awarded Mark a Master of Laws in Chinese Business Law with Dean's List Honors. McLawhorn returned to the United States to serve as a judicial law clerk for the Honorable Carl E. Stewart, then Chief Judge of the United States Court of Appeals for the Fifth Circuit in Louisiana.
"He was the first African-American Chief Judge of the U.S. Court of Appeals," McLawhorn said. "That Court handled all the federal appeals from Texas, Louisiana and Mississippi. Cases from that court go all the way up to the U.S. Supreme Court."
McLawhorn said that he learned a lot by working in the federal court system.
"As a lawyer, you have to be well-rounded in a lot of different areas," he said. "As a clerk at the Fifth Circuit, I worked on a variety of cases such as civil criminal cases, bankruptcy cases, and sexual harassment cases. That taught me that as a lawyer, you have to keep an open mind and have a thirst for learning. You also have to be able to perform very well under time pressure."
Following his clerkship, McLawhorn moved home to serve as a contract attorney in the Criminal Division of the U.S. Attorney's Office for the District of South Carolina.
McLawhorn then worked as an Assistant Federal Public Defender at the Federal Public Defender's Office for the District of South Carolina in Florence, where he represented clients in federal court on drug, firearm, white-collar, and criminal immigration offenses.
"I worked in that office for four years, representing clients in federal court," he said.
With extensive experience in working on the federal and state level under his belt, McLawhorn decided to get experience working in private practice. In 2019, he joined the Johnson, Toal & Battiste Law Firm, working on state and federal criminal matters, commercial litigation, and personal injury cases. He successfully represented clients in criminal trials in state court as lead and co-counsel, which resulted in the granting of a directed verdict motion and not guilty verdicts.
McLawhorn always wanted to open his own law firm, so in March 2020, he launched McLawhorn Legal LLC.
"At that point in my career, it was an opportunity to see what I could do on my own," McLawhorn says. "I've worked in federal court, state court and private practice, and those jobs prepared me to be on my own. It was time for me to set my own course."
McLawhorn Legal LLC represents clients in federal criminal cases, state criminal cases, DUI cases, personal injury litigation, commercial litigation and appellate & post sentencing motions.
McLawhorn says that he has ambitious plans to grow his firm.
"I want to grow my firm into a regional firm where we focus on litigation, whether that's criminal, civil and business. I'd like to get more into international business litigation," he said.
McLawhorn says that he understands the importance of his work.
"The judicial system is one of those rare things where you are dealing with people's lives, whether it's a plaintiff who got awarded millions of dollars in damages or whether somebody is on death row trying to appeal a death sentence. You see the awesome responsibility that the court system has," he stated.
When asked what motivates him, McLawhorn says "I come from a family that has always given back to the community. That kind of motivates me to help people and make the world a better place."
McLawhorn Legal LLC is located at 1201 Main Street in Suite 1100. To learn more, visit www.McLawhornLegal.com or call (803) 740-5075.