Community Business of the Week
It is often said that an apple doesn't fall far from the tree. That is especially true of Christine Goodson Middleton, owner of Middleton Place Bed & Breakfast.
Weekly Poll: Automatic Teller Machine or Personal Banker?
When Banking which do you prefer?
You voted:
"I come from a long line of entrepreneurs and business owners," Middleton said. "So it's in my DNA. My parents lived in the New York area for 37 years, and they had rental property up there. They retired and moved back down South. When I got out and started living my life, I began to acquire rental property and day care centers."
Middleton works as a property manager.
"I manage a lot of rental properties," she said. "I also own four daycare centers in the Charlotte area."
Middleton and her husband love to travel. During their travels, they came up with the idea to open a bed & breakfast.
"We traveled around the world, my husband and I, and I said that whenever I retire, that would be something I would like to do," Middleton recalled.
As graduates of Lower Richland High School and growing up in the Hopkins area, they discovered a great old building on Garners Ferry Road.
"When the property came available, I said that it would make a nice bed and breakfast," Middleton said.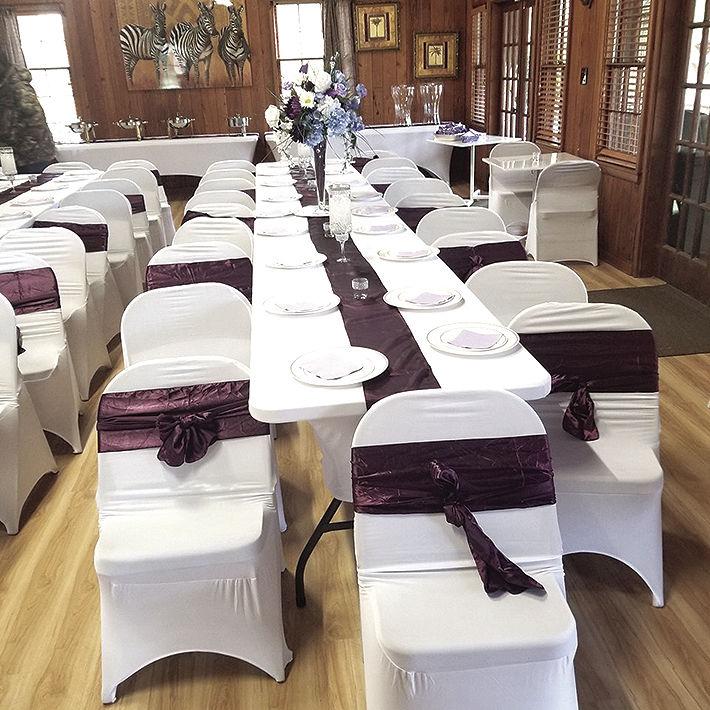 The property was originally owned by a prominent local doctor.
"Dr. Hogan used to own that property. He did his medical practice out of that property, and a lot of the older community members know it as Dr. Hogan's place."
Middleton acquired the property, tore down the house and built the bed & breakfast. She opened Middleton Place Bed & Breakfast in 2018.
"I wanted to make an intimate, nice place and bring it to the community," Middleton said. "I also wanted something nice where I can retire and have something to do in my retirement years."
Middleton said that to her, it made more sense to use the property as a bed & breakfast instead of renting it out on AirBnB.
"A bed & breakfast is different from an AirBnB," she explained. "At an AirBnB, you simply turn your house over to your guests and that's it. At a bed & breakfast, the host stays on the property and caters to you. While you are staying in the house, the host will give you breakfast so you don't have to cook. While you're enjoying the amenities like the swimming pool, the patio or the gazebo, there is someone to bring you some drinks or homemade refreshments and cater to whatever you need."
"I am the only Black-owned bed & breakfast in the Columbia area," she added.
Middleton Place Bed & Breakfast has numerous amenities to make its guests feel at home. Features include an outside kitchen patio area, a reading room, dining room, a large family room with a large flat screen television, and a heated outdoor pool. The property has a total of three bedrooms available.
"Guests can wake up to an elaborate breakfast when they stay overnight," Middleton said. "We also offer packages for honeymoons, birthdays and anniversaries where you get a four-course dinner along with your stay."
For people who want to host an event, the facility has a pool house available for rent.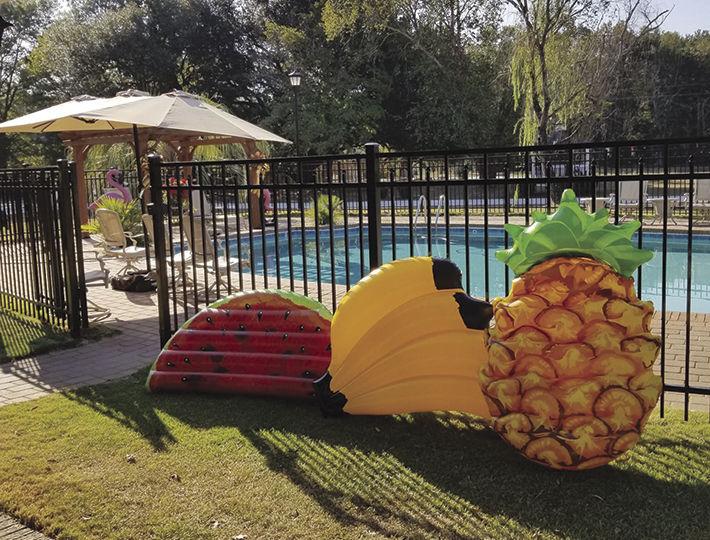 "I kept the pool house, which was built back in the 1950s," Middleton said. "I use it for events."
The pool house can accommodate groups of up to 50 people. It has a full kitchen, as well as a full bedroom and bathroom. Middleton says that the pool house is especially attractive to families coming into town for funerals or reunions.
"If your family member doesn't have enough room to house everyone coming in town for a reunion or funeral, this is the perfect place to come. The parents have a bedroom and a big open room where they can put in mattresses or sleeping bags for their family members. They can use the pool, and it eliminates renting multiple hotel rooms."
In addition, the property has two gazebos, a picnic area, fire pit, outdoor gas grill and a stage.
"We offer live jazz concerts in the summer. People can just come out and bring their lawn chairs and listen to the music.
Middleton Place Bed & Breakfast also offers paint & sip parties.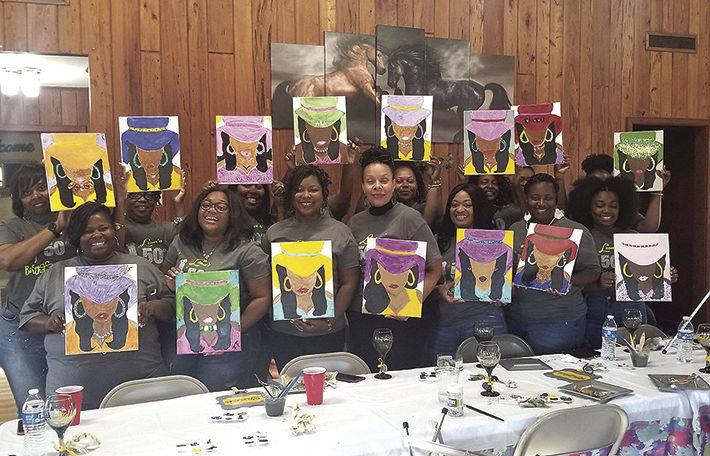 "We have an artist on site," Middleton said. "If you want to have a paint & sip party, you can invite up to 50 people."
Middleton is inviting everyone to come out and experience the amenities at Middleton Place. Middleton Place Bed & Breakfast is located at 8420 Garners Ferry Road in Hopkins, SC. To book your event or overnight stay, call (704) 651-4220.