It is often said that blessings can be found even in the greatest of tragedies. One person who has discovered a blessing in the midst of a tragedy is Tivona Taylor Vogt, owner of Need Nalia, a Greek paraphernalia store in Columbia.
Vogt was born in West Point, New York. The daughter of a U.S. Marine, she planned to join the military after she graduated from Battery Creek High School in Beaufort, SC in 1997. But her father had other ideas.
"I wanted to be a Marine, but with all the Bush stuff that was going on, my Dad was like, no way!" she recalled.
To appease her parents, she applied to the University of South Carolina.
"USC is literally the only school I applied to. I was praying I wouldn't get in because I didn't want to go to school. But I got in."
Vogt majored in Criminal Justice.
"Criminal justice just seemed to be the closest thing to the military that I could get without going into military," she says.
After earning her Bachelor's Degree in Criminal Justice in 2002, Vogt got a job working as a police officer in Beaufort, SC. A year and half later, she moved over to the South Carolina Department of Probation, Parole and Pardon Services. She worked there for eight and half years before getting a job at the Department of Juvenile Justice. That was when her career path took an interesting turn.
"My sister was a teacher, and we're both Zetas," she said. "So she was like, I want to start a Greek business. So initially, she was just making paddles and stuff like that for people. And I was like, that's pretty cool. We supported her in doing that."
Her sister, Takeya E. Taylor, launched her business in 2013. Things were going great – until her sister passed away a year later.
"When she passed away in 2014, we went into her house, and there was all this wood work, paint and all these materials," Vogt recalled. "So my parents asked, 'Why don't you try to do it?'"
Initially, the idea horrified her.
"I was like, that's gonna take me having to be around people and talk to people. I liked doing what I did, and I didn't want to do that."
But her parents were persistent.
"One day, my mom came to me and said, 'I think you should try it. Your sister was trying to start this business, and we think it might be something cool. Why wouldn't you do it?'"
Reluctantly, she gave in.
"I started making little different wood things and posting them on Facebook. And people were like, can you make me one?" she recalled.
As demand grew, she realized that her sister was on to something. Eventually, Vogt was working the equivalent of two full-time jobs.
"I was doing everything by hand," she recalled. "I had no idea about cutting machines."
Vogt purchased a wood carving machine. She also invested in more equipment, guided by her customers' requests.
"People started saying, 'Can you put that on a glass for me?  Can you make a T-shirt? Do you do this? Do you do that?' And so it got to be where I was working eight to five, then I would come home, get the kids settled, cook dinner, then go upstairs and work until 2, 3 or 4 o'clock in the morning filling orders," Vogt said.
Things came to a head when she got a promotion on her job.
"I got a promotion on my job," she recalled. "I didn't realize that it was going to be something that I would absolutely hate. It was horrible. I said okay, this must be my God's way of moving me because if I would have stayed where I was, I would have probably just continued working 22 hours a day trying to do both businesses."
Vogt came home and told her husband that she needed to quit her job. He pledged his support, and she resigned in May 2016. She spent a little over a month getting a business license and forming a LLC.
"July of 2016 is when we officially became Need Nalia," she said.
The logo and name of the business was her sister's idea.
"It was a shortened version of "Need Paraphernalia," Vogt recalled. "It was like the 'Got Milk' concept, but it's just 'Need 'Nalia.' We thought it was cute. The logo, she created all of that. She purposefully chose those colors because it's all the colors of the different Divine Nine organizations."
The business quickly outgrew her house. So in October 2017, she moved the business to a store front on Two Notch Road near Sandhills. But the company operated out of that space for less than 20 months.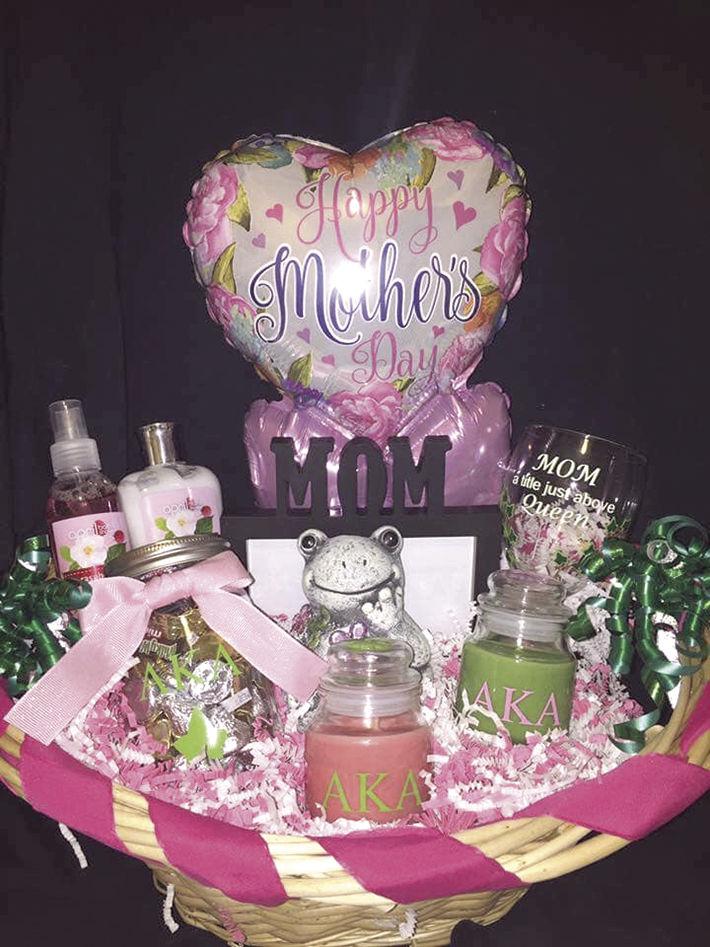 "June 2019, they put a note on our door and say y'all have 30 days to get out because we sold the building," she recalled.
Vogt quickly found a new location, and Need Nalia just moved into its new location at 9557 Two Notch Road Suite F.
Need Nalia still focuses on its original mission of providing all types of Greek paraphernalia to the Divine Nine organizations. But the company now does so much more.
Vogt sells personalized items – everything from pens and license plates to jewelry and clothing.
"Anything that you can customize or personalize -- on a shirt or on glassware or things like that -- we can do," Vogt says.
She says that she can create almost anything a customer can imagine – and her customers have active imaginations.
"It's amazing the things that people have asked us to do," Vogt said. "We've done hoodies, we've done leggings, we've done glassware. We recently did some shirts for a guy who wanted to propose to his girlfriend, so everybody had a shirt that says 'Say Yes!' People come in here and ask, 'Can you put this on the shirt?' We say we can do that."
The Need Nalia store sells all types of items. Vogt has Greek polo-style shirts, mugs, t-shirts, pens, flashlights, license plate holders, caps, visors, salt & pepper shakers, towels, car chargers, earbuds, Christmas ornaments, mousepads, hoodies, shot glasses, even infant and children clothing. And if Need Nalia doesn't stock it, Vogt says that she can probably order or create it.
Vogt says that now the new location is up and running, her long-term plans is to open another location – after her husband retires from the military.
"At some point, we will expand. I want to have a second location, maybe on the other side of town," Vogt said.
Vogt says that she is shocked at the way her life has turned out. A few years ago, she never imagined that she would become a thriving businesswoman. But it has turned out to be a blessing.
"This was something that was near and dear to my sister,' Vogt says. "I don't want to feel like I'm disappointing her or my parents, so it drives me a little differently than the average business owner."
"This blows my mind," Vogt continued. "Because every time I come to work, it's just like, how did I get here? I never thought I would start a business or be an entrepreneur or anything. My goal was like to be a federal probation officer, and then maybe a judge. Never in a million years did I think that this would be my trajectory, but now I love it. And I couldn't see myself doing anything else. I'm just excited."
Need Nalia is located at 9557 Two Notch Road, Suite F in Columbia (near the entrance to Sequicentennial State Park). It opens at 10 a.m. Tuesday through Saturday – it closes at 6 p.m. on Tuesdays and Thursdays, 5 p.m. on Wednesdays and Fridays, and 3 p.m. on Saturdays. In addition to their physical store, clients can view and purchase items online on www.neednalia.com or on its Etsy store at www.etsy.com/shop/neednalia. The store can be reached by e-mail at neednalia@yahoo.com or by calling (803) 708-2961.