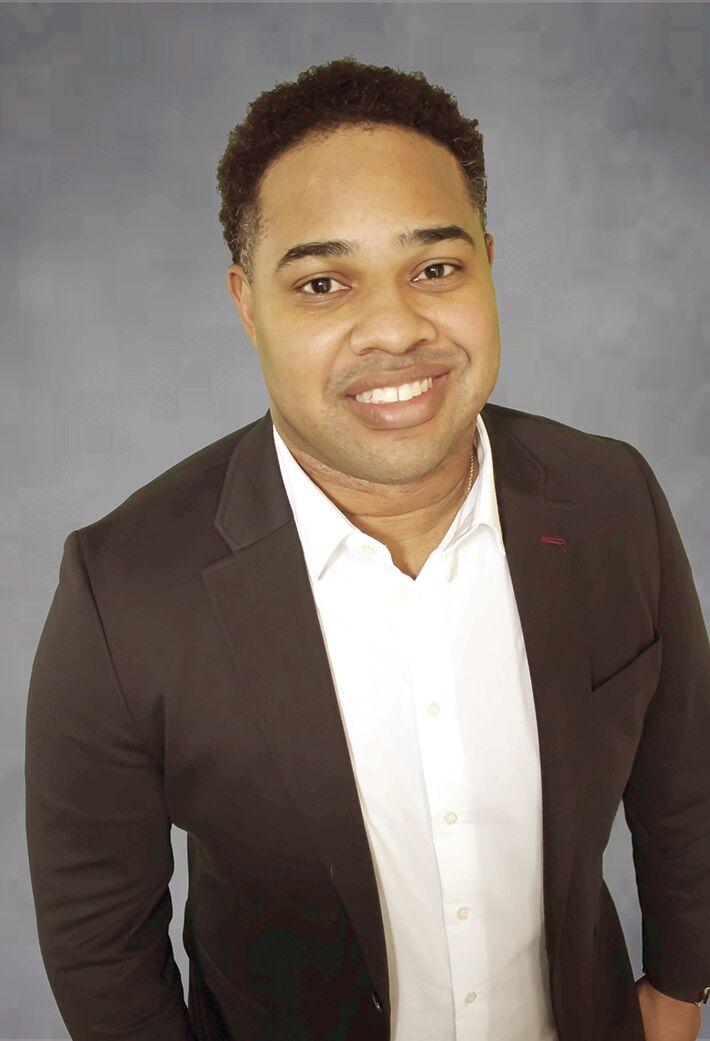 In Western culture, the Chinese word for "crisis" is said to be composed of two Chinese characters signifying "danger" and "opportunity". That word is especially applicable to the Coronavirus pandemic. While the pandemic has devastated a lot of businesses, it has created opportunities for forward-thinking entrepreneurs. One such entrepreneur is Lance Brown, one of the founders of Rhino Medical Supply. In seven short months, the Columbia-based company has become one of the top suppliers of personal protection equipment in the nation.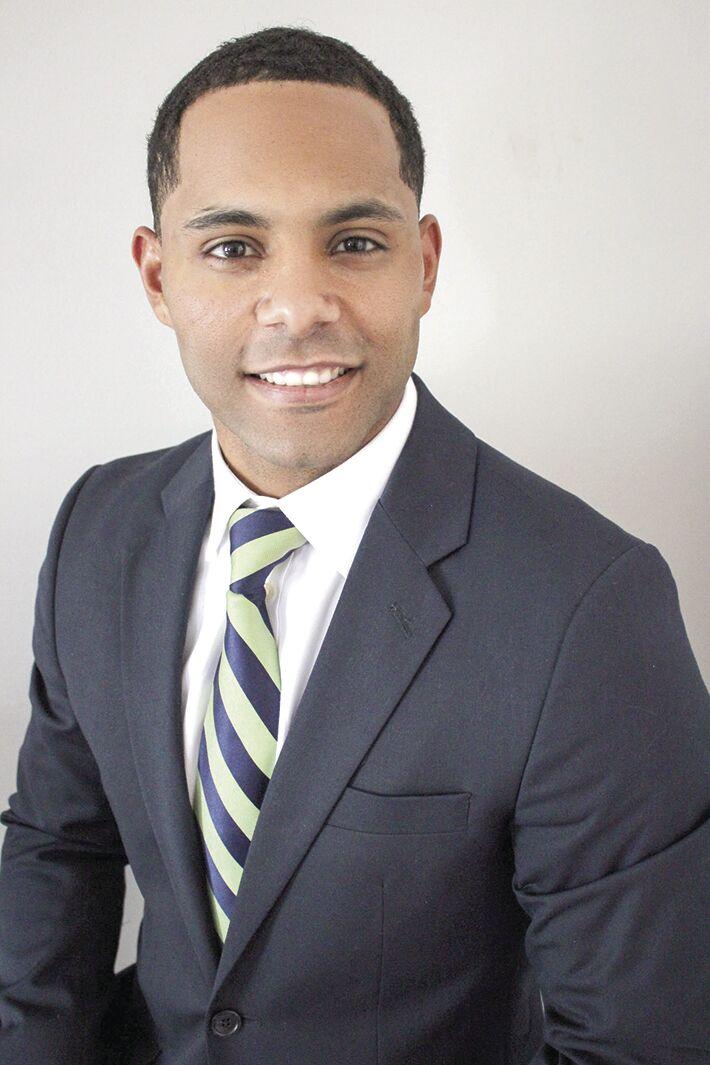 Lance Brown is a native of Spartanburg. After graduating from Dorman High School in 2000, he attended the University of South Carolina, majoring in Sports & Entertainment Management.
Brown originally planned to work in the front office of a professional sports organization, but a fraternity brother encouraged him to apply for a position in the banking industry. He was hired by Wells Fargo in 2005, and a year later Brown was promoted to a managerial position back in Spartanburg.
Four years later, Wells Fargo and Wachovia Banks merged, and Brown moved back to Columbia to work in the credit card processing department.
"I was one of the first reps on the East Coast for Wells Fargo merchant," Brown said. "I was a producer for two years, and I got promoted to manager. I spent 13 years there, overseeing four states – South Carolina, Alabama, Tennessee and Mississippi."
During this time, Brown earned his MBA from Duke University's Fuqua School of Business. On December 1, 2017, Brown and three partners teamed up to launch their own credit card processing company, called SwypeFast. The company grew quickly. Then the Coronavirus pandemic hit. SwypeFast provided credit card processing services to businesses, and many of its customers had to shut down.
The crisis plunged the country into a recession. But because of their entrepreneurial background, Brown and his partners realized that the pandemic also created opportunities. Hospitals, nursing homes, medical facilities, schools and other organizations needed personal protection equipment (PPE), and there wasn't enough supply to meet the skyrocketing demand. The need for PPEs was especially critical for smaller hospital systems and schools, who were considered a lower priority than large hospitals in big cities.
The partners had diverse backgrounds and skills, as well as a large network of business contacts. One partner had a real estate background and extensive business contacts in China. Another partner had two decades of experience in medical sales. Because of these skills, it was only natural that Brown and his partners realized that they were in an unique position to address the PPE shortage when the Coronavirus pandemic hit.
Leveraging their contacts and their sales force, the partners brokered a deal to supply a million masks and 100,000 hospital gowns. But because of a disagreement with another business, the partners decided to strike out on their own. They founded Rhino Medical Supply in Brown's garage on May 7, 2020.
"We wanted to go in a different direction," Brown said. "Instead of brokering, we wanted to really become like a distribution model, and truly work directly with manufacturers."
Brown knew that in order to succeed, the company needed a reliable supply of American-made PPEs. Using their connections, the partners struck a deal with DemeTech, a Miami, Florida-based company that recently started manufacturing PPEs in addition to their line of medical devices.
"There is a lot of craziness and shadiness," Brown told a Miami-based newspaper. "Having a direct relationship with a manufacturer is really important. We saw hospitals experiencing issues with lead times, tariffs, trade wars, and we knew we wanted to position ourselves going more domestic to keep us growing."
Having a direct source to supplies was critical to the company's success. In the early days of the pandemic, hundreds of medical facilities got taken advantage of by unscrupulous vendors price-gouging and selling counterfeit or substandard PPEs, often from overseas manufacturers.
"It is important to start buying and supporting U.S. manufacturers. Everybody else is still going to China and other countries because it was cheaper. But you can't control the supply chain. We'll make less money, but the quality is better and it's shipped out the same day. That was the way that we wanted to go," Brown said.
Brown serves as the CEO of Rhino. He hired former USC track & field star Elliott Haynie to serve as its Chief Operations Officer (COO). Elliott has a background in finance, banking and manufacturing.
"When Lance introduced me to Rhino," Haynie said, "we talked about the need to get our pricing down, because most people were on a reseller-broker type model -- you will buy from one person and that person will buy from another person. That drove up the pricing. We wanted to have a long-term business, and the only way you could drive down your cost is by cutting out the middleman."
Haynie says that this strategy is key to building a business that will continue after the pandemic is over.
"We are very strategic in growing a business that's going to be sustainable," he said. "If you have a broker model or a reseller model, you won't have a viable business."
Rhino has grown quickly since it was founded seven months ago. The company moved out of Brown's garage and into a 12,000-foot warehouse on Rosewood Drive.
Brown and Haynie spend 15-16 hours a day calling on customers, shipping orders and sending out samples. So far, they have signed up customers in 29 states, and shipped millions of masks, shields, gowns, gloves and sanitizers, mostly to smaller hospital systems, medical facilities and school systems. Over the last two weeks, Rhino has shipped over 600,000 masks, and expects shipments to be in the millions by January. The company can ship orders as large as 120,000 units or as small as 60.
"So one of our missions was to be able to help the smaller systems," Brown says. "We can get them the amount that they need so they're not over buying or having to store a large quantity. So instead of selling 50,000 minimum, we can sell 100 masks."
"There may be some school districts that only have 500 students in the entire school district, and they only need 60 masks and five respirators daily," added Haynie. "So it was important for us to build a robust supply chain."
Brown says that because of their growth, they are able to give back to the community. Rhino is launching a new initiative, called PPE For Good, to donate PPEs to underserved communities. So far, the company has donated over 80,000 masks to schools in South Carolina and across the nation.
Brown says that he is very proud of the success and growth Rhino Medical Supply has had in its first seven months. He attributes it to being an outsider in the industry.
"I think the uniqueness about our story was that we weren't learning how to run a business for the first time," Brown said. "We were able to get off to a fast start because we've already made a lot of mistakes and have had successes. So we knew what to do and what not to do when starting a business from scratch while learning a new industry."
"We relied on all of the experiences that we've had throughout our professional careers to come up with an unorthodox, outside of the box approach in an industry brand new to us," he continued. "It's allowed us to not only survive, but to grow in an environment where a lot of our competitors that were here back in April are no longer on the playing field."
Rhino Medical Supply is located on Rosewood Drive. To learn more, visit www.RhinoMedicalSupply.com.