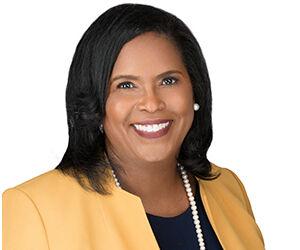 As Richland Library continues our work to identify growing needs among entrepreneurs and support small business in our community, we're now accepting applications for our next entrepreneur-in-residence.
The focus of this residency, which runs January to April 2021, is providing an opportunity for aspiring and established entrepreneurs to connect and interact with a local expert who truly understands the disparities of entrepreneurship due to their own life experiences.
Responsibilities consist of hosting one-on-one virtual mentoring appointmentsand working closely with our staff to offer online programs, which are free and open to the public. The entrepreneur-in-residence also receives a monthly stipend.
Some of the qualifications include:
• a proven record of starting and developing a successful small to medium-sized business in Richland County, SC
• three or more years of successful business experience
• expert knowledge of evaluating business ideas and plans against essential criteria for success
To access the complete list or to apply, visit https://www.richlandlibrary.com/work-for-us/entrepreneur-residence. The deadline is December 4, 2020.
Initially developed in 2019, the entrepreneur-in-residence program strives to offer access to seasoned, diverse entrepreneurial leaders with proven expertise, demonstrated success and the heart of a coach.
For questions, please contact Emily Stoll at 803-587-3637 or email estoll@richlandlibrary.com.