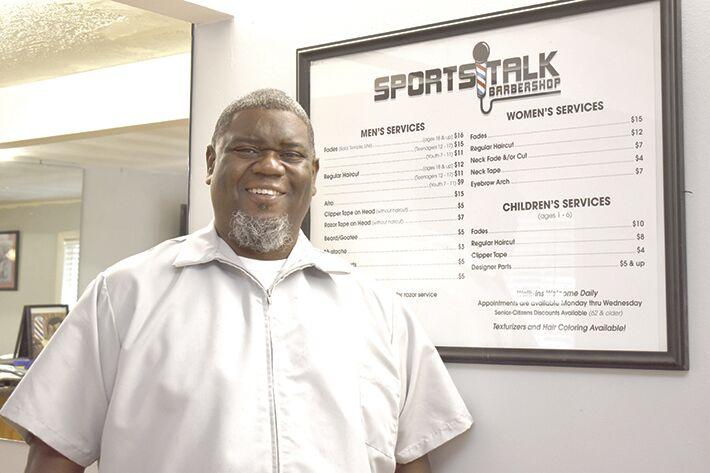 During Black History Month, it is very important to shine a light on the businesses that are prominent in the Black community. Barbershops have been a staple in the black community for many years, and SportsTalk Barbershop has followed the trend.
SportsTalk, now located at 1114 Greenlawn Drive in Columbia, is still in business after many years. Keith Amos is the owner.
"Quality service, affordable pricing, and good conversations keeps my customers coming back," says Mr. Amos.
Coming from a small town in Mississippi, Mr. Amos has followed a three-generation tradition in his family of being an entrepreneur. As he grew up, Amos watched his father and grandfather run their own businesses. His grandfather owned a milk trucking business. His dad owned a cattle farm while owning a baseball team, The Tivvee Ramblers. This team would travel all over the south and the Midwest in competition at the semi pro level.
"Entrepreneurship runs in the family," says Amos.
Amos came to Columbia to play football for the University of South Carolina on a full ride scholarship. When that did not pan out for him, he fulfilled his degree in Criminal Justice. After graduating, Amos looked into the career field for that specific major and concluded that this wasn't a career path that he wanted. So, he decided to pursue his second dream, which was to become a barber.
He started out in the business as a barber at a shop on Devine Street. Then, in 2006, he took over that shop and named it SportsTalk. January 2021, the shop changed locations and moved to Greenlawn Drive.
Sports Talk not only offers haircuts, but Amos also plans to expand to eyebrow arching, braiding and loc services. He wants this location to be a one-stop shop.
The new location is 2,000 square feet and has a lot more potential. Mr. Amos wants to bring in professionals to show our people about practicing ownership, how to save money and teach the community more about economics.
"Sports Talk will be here to inspire for years to come," he said.
For more information or to book an appointment, please contact Keith Amos (803) 782-2820 or Mr.JoelAmos@gmail.com.