The Avenue Events & Design LLC Business of the Week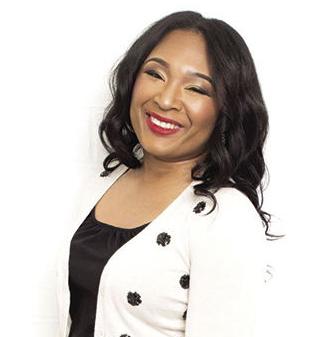 To be an event planner, you need strong organizational skills, the ability to multitask, a talent for negotiating, outstanding communication skills, attention to detail, the ability to work under pressure and meet deadlines, and the patience of a saint. Few people possess all of these traits, which is why they turn to professional event planners to help them with their events. One person who has all these traits is Midlands event planner Cor'Deija Horne.
Cor'Deija Horne is the creative inspiration behind The Avenue Events & Design LLC.  The Avenue Events & Design LLC specializes in design detail and planning uber-stylish social and corporate events.
Horne is a native of Sumter, SC. She has a Bachelor's Degree from South Carolina State University and MBA from Strayer University.
Horne enjoyed planning events, and frequently found herself helping her friends plan their events. One day, she spent an entire Saturday helping someone put on an event, and realized that she should start an event planning business. It was something that she already enjoyed doing, and she loved the fact that she was helping put on events that were very meaningful in people's lives.
"I enjoy seeing the happiness people have in moments that matter most to them," Horne says.
So in 2017, she founded The Avenue Events & Design LLC. In addition to planning events, the company also offers linen rentals.
Horne believes the best way to capture the essence of an experience is through custom design and décor. She is dedicated to making every celebration reflect the host's personality, taste, style and budget.  Just as top fashion designers will never repeat themselves from season to season, Horne works tirelessly to ensure no two events are alike.
"Every event is a direct reflection of the client," Horne says, "their personality, their taste, their style, and their budget."
When it comes to planning events for clients, Horne says that she has a simple philosophy: "Make it simple, but significant," Horne says.
Horne is a devoted wife and mother of three. She also loves fashion, style, food and, of course, great designs. 
For more information, call (803) 567-2830, e-mail info@theavenueevents.com or visit www.theavenueevents.com.