BUSINESS OF THE WEEK
Many couples initially bond over a shared passion. But Jessica and Isaiah Carswell got together over two shared passions – music and food. The couple met as members of the Marching 101 Band at South Carolina State University.
Four years ago, the couple launched The Food Academy to host cooking classes and events around the Midlands. The company also provided a full-range of catering services.
"With one call, a client can take care of everything they need for their event – catering, event planning, bar tending services, DJs, stationary, photographers, audio-visual equipment – even providing and setting up the tables and chairs," Isaiah said.
The company can cater events up to seven thousand people – everything from box lunches to sit down meals.
"Last weekend, we catered and event for 1,000 people," Jessica said.
In 2017, the Carswells opened a dining facility on St. Andrews Road in Columbia. They closed that location in 2018 to concentrate on their catering business. Now the couple is back with not one but two new restaurant locations: The Food Academy in Lake Carolina and The Food Academy Cafe in Irmo.
"We opened our Lake Carolina location on August 1," said Jessica.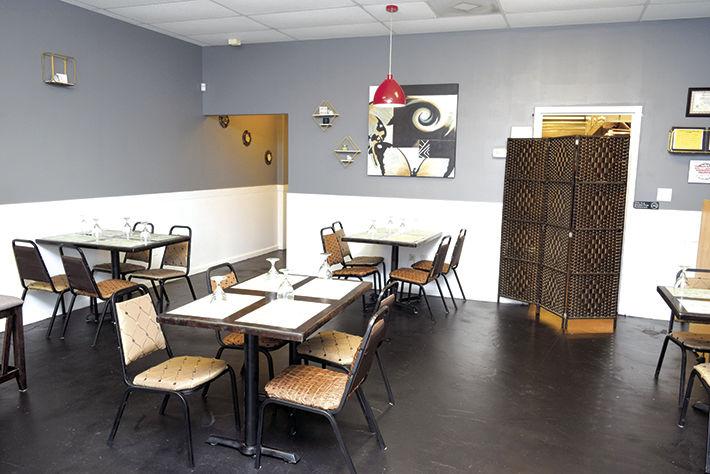 Like their original location, the Lake Carolina location offers what they call "upscale, fusion fare." The menu features items such as Peach Moonshine Barbecue Chicken, Seared Tuna Deviled Eggs, Jerked Chicken Eggs Rolls and Louisiana Shrimp & Grits.
"We wanted to bring some of those favorites back for our customers," Jessica said.
Their Sunday Brunch menu has changed. Previously, they did a buffet. At the new location, all brunch items are made to order.
But the Lake Carolina location is more than just a restaurant. On Mondays, it hosts cooking classes.
"So we alternate between the adult classes and the kids classes," Jessica said. "This Monday will be an adult class, and the following Monday will be kids class. Every month has a different theme. Last month was Italian, and this month is French. Everything is 100% hands on. Once we're done cooking, we come out to the dining room and we all eat together."
Cooking classes are $45 for kids and $55 for adults.
In addition, The Food Academy hosts ServSafe certification classes on Mondays. ServSafe is a food and beverage safety training and certificate program administered by the National Restaurant Association for people interested in working in the food industry.
The Carswells also offer nutrition workshops for schools and organizations who want to teach their members healthier ways to cook local favorites.
"We emphasize healthy alternatives to the foods that we normally eat, and how to prepare foods with different ingredients to make them a little healthier," Jessica said.
And for people who don't have time to prepare their own meals, The Food Academy offers meal preparation services. Clients can select a variety of healthy and nutritious meals. The Carswells will prepare the meals, and the clients pick the meals up on Sunday. The clients benefit by having up to a week's worth of healthy meals already prepared.
"We have clients all over the spectrum," Jessica said. "We have individuals who live alone, we have elderly people who are on a fixed income and they don't like cooking or whatever, and we have families that come in and order for the week. We have something on the menu for everyone, including keto friendly, vegetarian, vegan, and heart healthy."
Customers can order from 5 up to 60 meals at a time. Depending on the number of meals ordered, costs generally run $8 or less – which is far less than the cost of eating out.
"Some clients pay for 60 meals up front and order every week," Jessica explained. "And then we have clients that have special needs. Some have allergies, like celiac disease, and can't have any gluten. We know how to switch things out and make it applicable to any health condition."
Also last month, the Carswells launched TFA Cafe in the newly-opened Steve Padgett Honda dealership in Irmo. Jessica says that it was a unique opportunity that they had to pursue.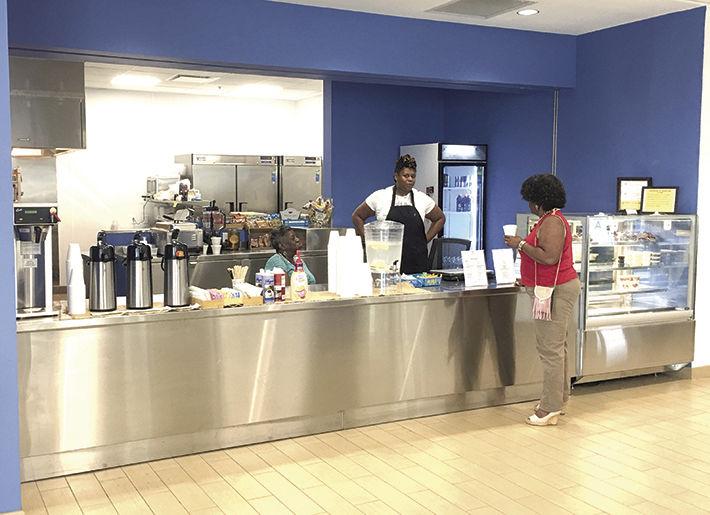 "A friend said that a car dealer wanted to open a restaurant in a new dealership they were building," Jessica recalled.
The couple put together a plan and met with the car dealer. Almost twenty other companies also submitted plans, but the car dealer selected the Food Academy as the company to run the restaurant. The space inside the dealership was built to the Carswell's specifications.
TFA Cafe is open Monday – Saturday from 7 a.m. to 6 p.m. Breakfast is served until 10 a.m., and lunch/dinner items are served until closing. Popular breakfast items include breakfast burritos and sandwiches. The lunch/dinner menu includes deli favorites such as salads, subs, wraps, sandwiches, desserts and smoothies.
"Our most popular item there is the Chicken Philly sandwich," said Jessica. "It comes on hoagie roll with fresh lettuce, tomato, and a grilled chicken breast."
"We serve everybody," Jessica continued. "We serve the employees that work there, the guests that come in to buy cars or get their car serviced, and the general public. A lot of people found out that the Food Academy is now over there, so they just come over just to eat."
Jessica says that opening two new locations at once isn't as challenging as it seems.
"It's fun," she said. "It hasn't been hard at all -- it's just a lot of work. Things are falling into place, and they should. We have a lot of support in the community and with the company that we work with. So it wasn't hard at all."
Isiah says that things are easier because of the couple's faith and staying true to their mission.
"We go where we are led," said Isaiah.
The Food Academy is located at 5 Lake Carolina Way Suite 130 in Columbia. The restaurant is open Tuesday-Friday from 11 a.m. - 8 p.m. Take out orders can be placed by calling (803) 708-2943, and delivery services are offered through Bite Squad, GrubHub and Door Dash.
TFA Cafe is located at 750 Western Lane in Irmo, inside of Steve Padgett's Honda of Lake Murray. Orders can be placed by calling (803) 574-6990 ext. 4066. Catering is offered throughout the state and in parts of Georgia and North Carolina.
To sign up for a cooking class, meal preparation services or a nutrition workshop, the Carswells can be reached by calling (803) 290-9571 or via e-mail at thefoodacademy15@gmail.com. To learn more, visit The Food Academy website at www.thefoodacademyllc.com, or follow on Facebook and Instagram at TheFoodAcademyLLC.