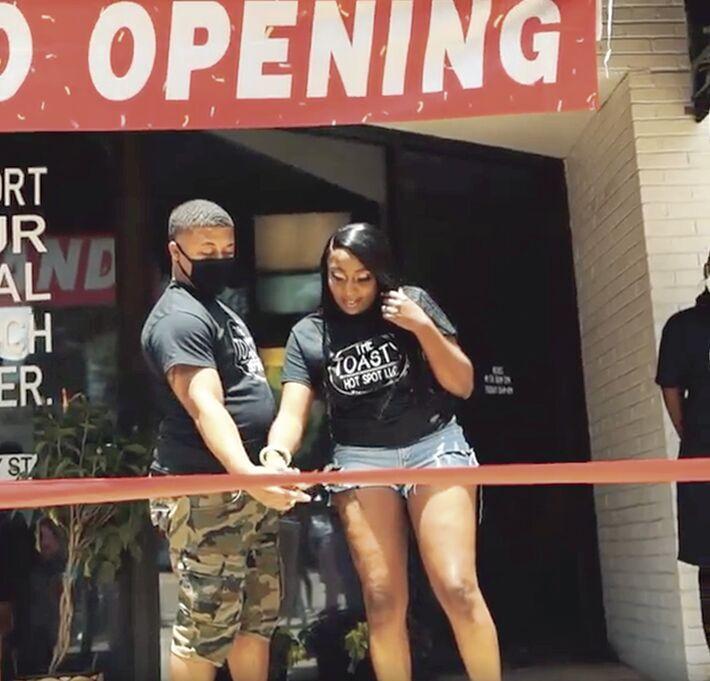 Sai Williams and Eli Wright are the owners of The Toasty Hotspot LLC, a breakfast and brunch restaurant that opened in downtown Columbia at 1305 Lady Street. On November 22, they will celebrate six months in business.
The Toasty Hotspot is open Monday-Friday from 8 a.m. - 3 p.m.
"We're currently working on opening late hours on select weekends where we'll be open from 11 p.m. – 4 a.m. on Friday and Saturdays," says.
She owns and operates this business alongside her boyfriend Eli.
"It's only myself and my boyfriend. We met a year ago prior to opening the restaurant. We also have two staff members," she said.
The restaurant bills itself as a local, family-owned breakfast and lunch restaurant that sells amazing food. The Toasty Hotspot has several special dishes that keep their customers coming back for more.
"We offer a lot of special dishes which are customer favorites," Sai says. "But our main menu features our Country Boy, Bacon Po Boy, Chicken or Beef Philly, Biscuits, Grit Bowls, Mighty Supreme, Carolina Melt … oh and most definitely our Famous Lemonades … and that's just to name a few of the favorites."
Sai says that in addition to the food, she wants customers to enjoy their experience at te restaurant.
"Our customer service plays a large role in loyal customers along with the items we offer," she said. "A lot of our customers love our food because it reminds them of home cooked food, and it's fresh and on the go."
It can be hard to find a good breakfast spot in the Midlands, but The Toasty Hotspot has come to save the day. You can either call in to place an order at (803) 401-5501 or you can just go in and place an order in person. The Toasty Hotspot is featured on Instagram at @thetoastyhotspotsc and on Facebook at TheToastyHotspot. You can also book them for your catering needs. Give The Toasty Hotspot a try!