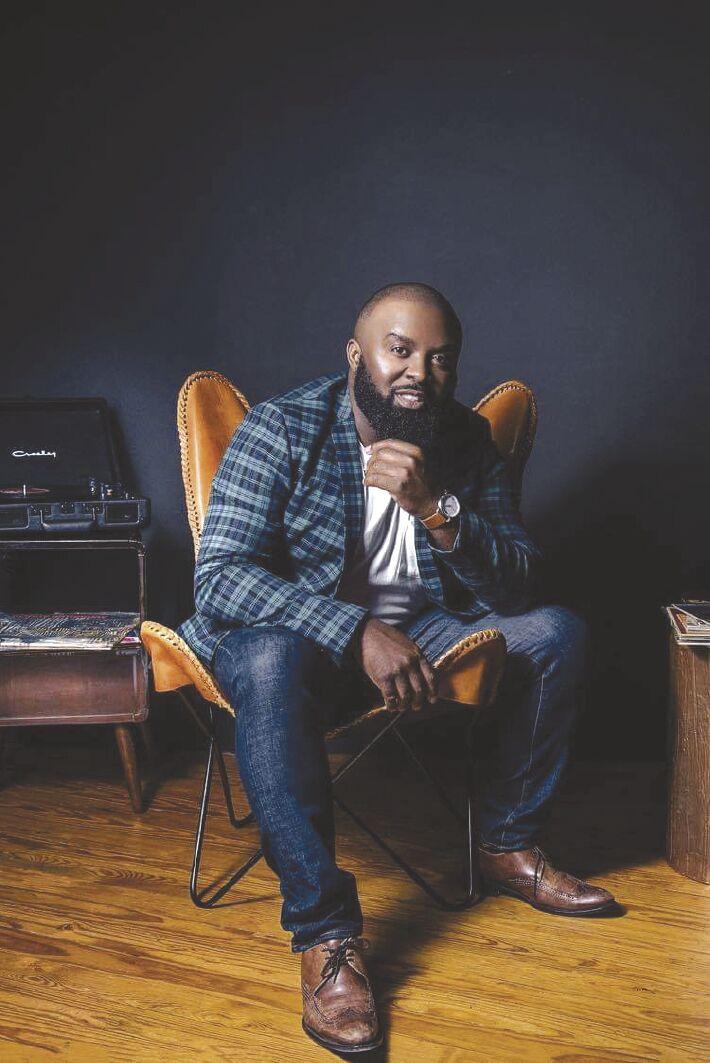 Young Entrepreneur
Triple Threat is what some people would call someone like Travis Douglas. Most days you can find him using his skills to create stunning looks for his hair clients at Style Me Riche' salon in Columbia, South Carolina. While working his hair magic, clients might hear his melodious voice humming everything from India Arie to Luther Vandross while receiving advice on what to wear at their next event.
Award-winning stylist, Travis Douglas migrated from the small town of Society Hill, South Carolina to Columbia, South Carolina where he attended the Kenneth Shuler School of Cosmetology. His love for his craft combined with his competitive nature inspired him to not only participate, but also win many style competitions.
To his credit, Travis has won the "Golden Scissors Awards, Washington D.C."; "The Hair in Motion Competition, Chesapeake Virginia"; also the "Who's Got Flavor Hair Battle, with the style trio team T.R.D., Columbia, South Carolina". Travis positioned himself for an incredible experience by winning the 2014 "Live 0n Stage Bobbi Boss Hair Competition", which enabled him to travel with the company as their featured stylist. Additionally, his work was featured in the Black Sophisticate Hair Magazine (Issue 2014). Travis also participated in "Hair Wars", and freely gave his time to the Cancer fundraising event "Hair Walk" in 2015, both events were held in Columbia, SC".
Not only is Travis a hairstylist, he is also an accomplished make-up artist. He has styled clients such as Ms. Kim Burrell and Mr. Rance Allen, both renowned gospel recording artist. Additionally, he styled Tahiry of Love & Hip Hop New York, and Lisa Woo from The Real Housewives of Atlanta. Travis was also among the top 40 under 40 of South Carolina leaders featured in the Black Pages annual publication.
As time passed, Travis decided to revisit his God-given gift to sing. In 2005, Travis won a radio competition that allowed him to be the opening act for 2004 American Idol winner, Fantasia Barrino. In 2017, Travis was selected to sing on a four-week tour in Italy with the Benedict College Gospel Choir. He was truly inspired by the Italy tour, which lead him to write and record in 2018 his single "He'll See You Through It" which was released on August 13, 2019.
To learn more about Travis Douglas call (803) 466-2374‬ or visit him on Facebook. https://www.facebook.com/travis.douglas.35
Since 2003, The Auntie Karen Foundation has been showcasing youth entrepreneurs at The Auntie Karen Foundation Annual Young Entrepreneurs Conference. The Auntie Karen Foundation is a global, 501(c) 3 charitable corporation based in Columbia, SC. To learn more about the Auntie Karen Foundation, visit www.auntiekaren.org. #thinkbigknowbigger ###