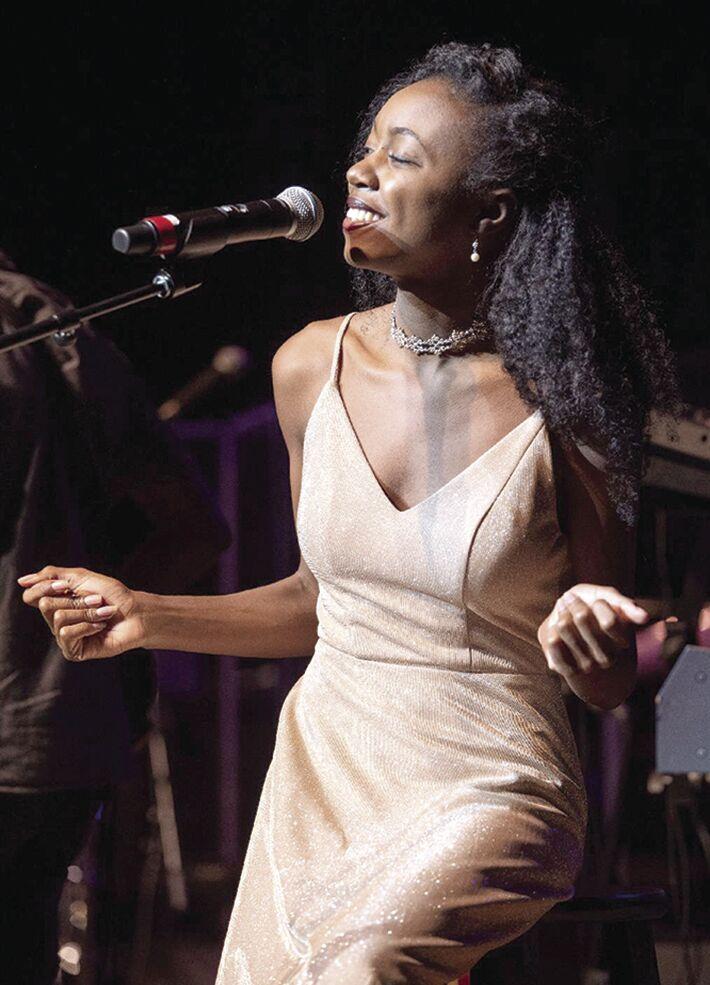 The magical night took place at The Koger Center for the Arts in Columbia, South Carolina, on September 10, 2021. As the crowd waited with excitement to see Vanessa Williams perform with the Colour of Music Orchestra, they enthusiastically embraced the opening act, The Auntie Karen All-Star Band featuring the talented Tyné Angela Freeman on vocals and the harp. Yes, a harp! Tyne started her jazzy rendition of Nina Simone's "Feeling Good" by playing the harp and singing. She was joined by Byron Counts, Jr. (keyboards); Imari Belton (Drums); Rodney Foster, Jr. (Bass) and Zion Campbell (Guitar) to complete her twist on the jazz classic.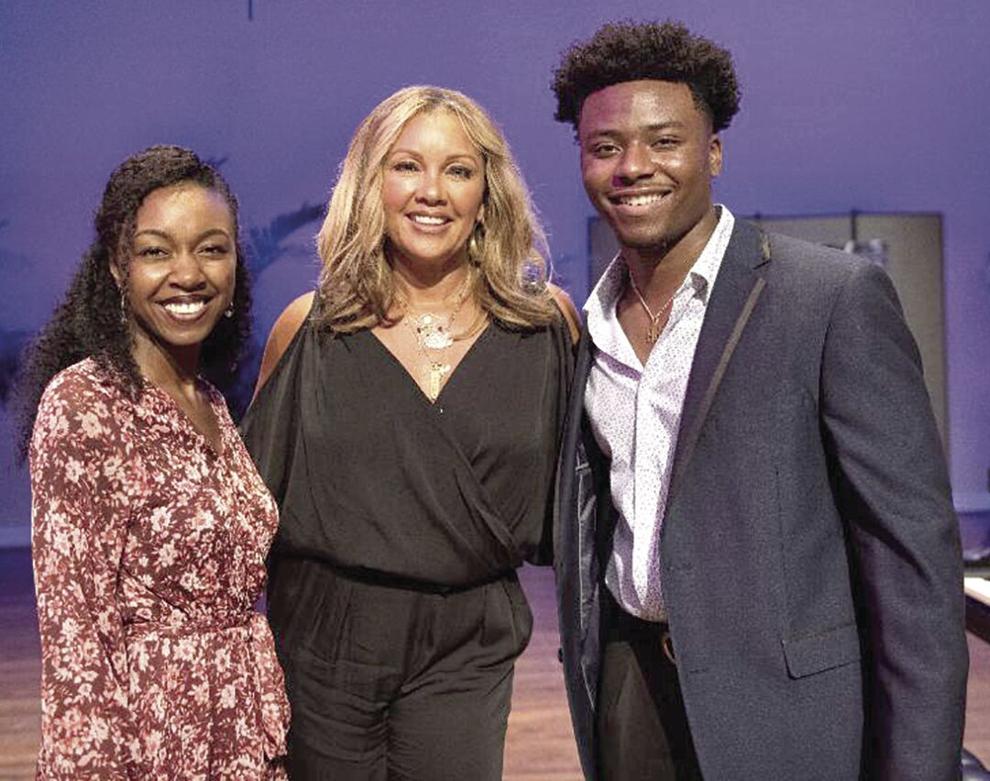 Tyné Angela Freeman is a multi-talented musician, singer, songwriter, and author from Columbia, South Carolina. While in high school, she began writing and producing original music. Ms. Freeman released her first album at age fifteen. As the daughter of a Pastor, Gospel music played a significant part in her musical background. Today, she enjoys performing Jazz, Neo-Soul, and Classical, finding whatever inspires her and turning that into art.
After growing up in Columbia, SC, Tyné completed her B.A. and M.A. at Dartmouth College in New Hampshire, studying Ethnomusicology. While at Dartmouth College, she created the album entitled "Bridges." The album features her music and work by five other young musicians from Burkina Faso, Kenya, Zimbabwe, Ghana, and Cape Verde, performing original compositions. The album grew from her desire to go on a series of foreign study programs and, on each one, learn about indigenous music. Tyne states, "In 2017, I released a collaborative album featuring songs I co-wrote with artists from various African countries. Touring with musical ensembles in Cuba and South Korea was life-changing."
Tyné has released five independent records and has performed across the U.S. and internationally. She was a YoungArts national winner, a performer in the Kennedy Center's Millennium Stage Series, and a 2018 Independent Music Award finalist. Her recent adventures include opening for Vanessa Williams at the Koger Center and publishing her debut novel "The Sky Is Deeper Than The Sea."
For more information about Tyne Freeman, visit tyneangela.com, or connect with her on social media via Facebook: www.facebook.com/tyneangela; Instagram: www.instagram.com/tyneangela or email info@tyneangela.com.
Tyne was introduced to The Auntie Karen Foundation by Lisa Macon. Since 2003, The Auntie Karen Foundation has presented the annual Young Entrepreneurs Conference. This innovative conference brings youth from across the region together to foster economic empowerment. Visit Auntie Karen Biz Chat https://www.auntiekaren.org/learning-center to hear stories of some outstanding youth entrepreneurs.
The Auntie Karen Foundation is a global 501(c) 3 charitable corporation based in Columbia, SC. To learn more about the Auntie Karen Foundation, visit www.auntiekaren.org. #thinkbigknowbigger ###