Free Coronavirus Testing Site at Eau Claire high School
Eau Claire High School located in Zip Code 29203 was designated as a  Free Coronavirus  Drive Thru Testing Site.  This is a collection of Articles, photos and videos from the testing site.
Free Drive thru Coronavirus Testing at Eau Claire High School In Columbia 29203
The Medical University of South Carolina is hosting free Coronavirus drive-thru testing at Eau Claire in High School in Columbia's 29203 Zip Code.
Eau Claire High School is located at 4800 Monticello Road.  Residents of 29203 have been tested since Wednesday, April 29, 2020 and the testing site will continue through Friday. The hours of operation are from 10:00 a.m. through 3:00 p.m.
Tents are set up along the front of the the school, with a long line of cars filled with 29203 residents.  The line wrapped around the building.
The 29203 Zip Code area has a high African American population. African-Americans have been particularly hard-hit by the Coronavirus outbreak.
Tents are set up for the Free Coronavirus testing at Eau Claire High School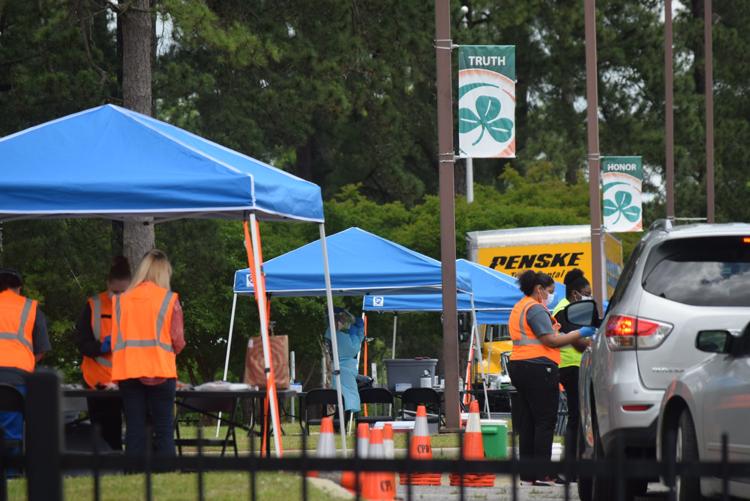 Eau Claire High School Free Coranavirus Drive thru testing
Free Coronavirus Drive Thru Testing at Eau Claire high Schooll
Workers Eau Claire High School Coronavirus Testing Drive Thru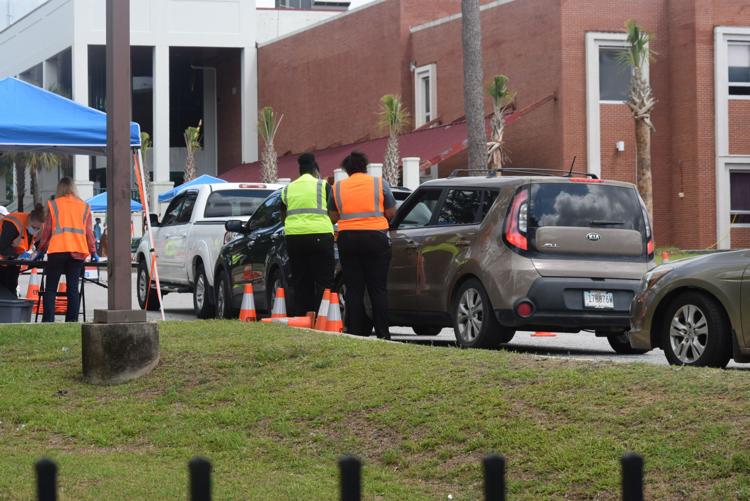 Long Line Eau Claire High School Coronavirus Testing Drive Thru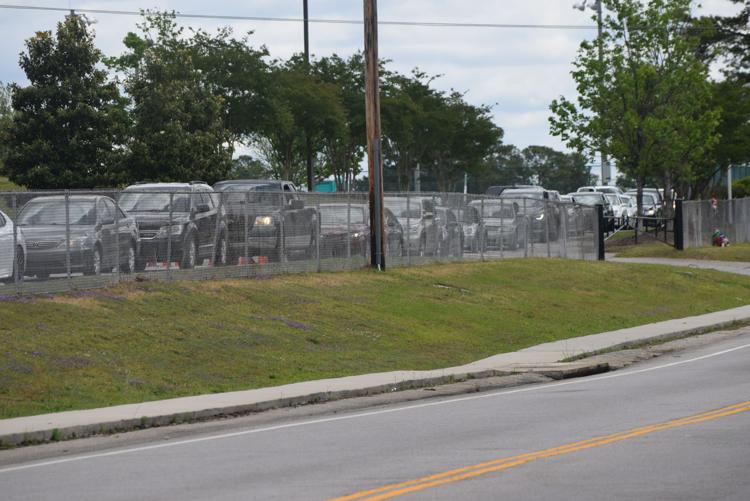 Drive Thru Testing at Eau Claire High School
Aerial view of Eau Claire High School Free Coronavirus Drive Thru Test Site
Cars in line at Eau Claire High School Coronavirus Testing Drive Thru