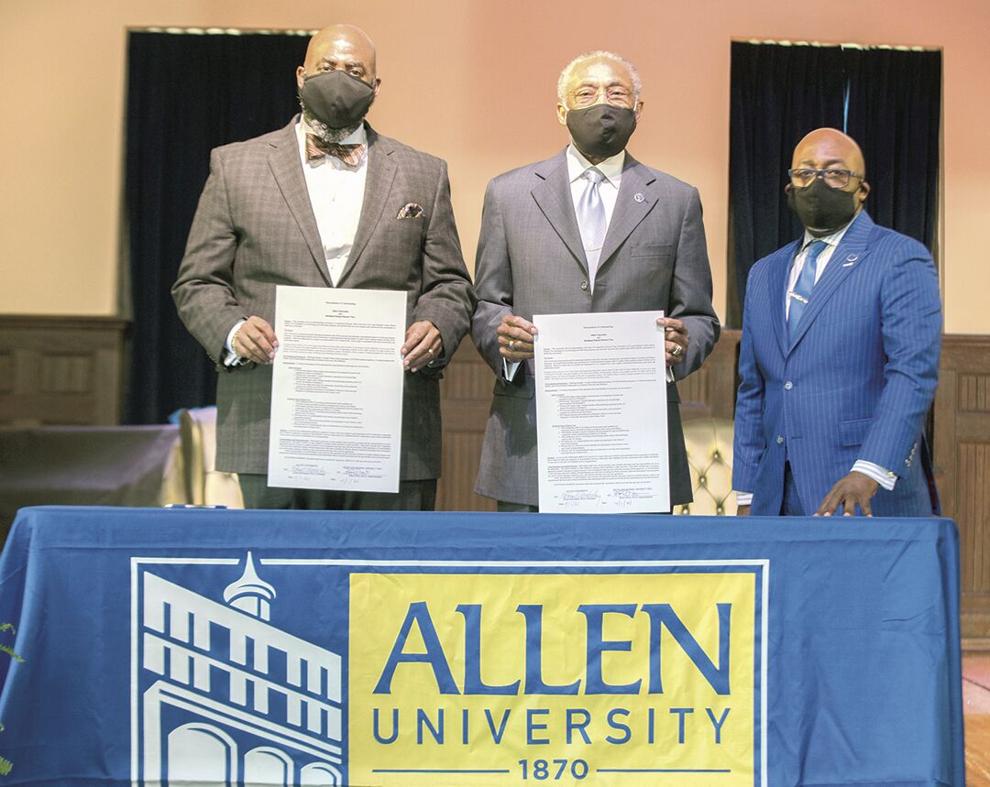 Allen University and Richland School District Two announce a community academic impact partnership. The memorandum of understanding (MOU) aims to create educational, arts, professional mentoring, and more for Richland School District Two students.
"Richland School District Two is actively cultivating interest in STEM in its students. If students have aspirations to be successful in the field of STEM, I encourage them to consider an HBCU for their first degree," explained Allen University President, Ernest McNealey. "The internal investments in these institutions far exceed anything that one can imagine. I look forward to the imaginative discoveries that come from this partnership as well as the value its impact will have on the midlands."
The new partnership seeks to cultivate and amplify Columbia area students to excel academically and professionally while nurturing talent to remain in and impact the Columbia area following obtaining their undergraduate degrees.
The purpose of this document is to set out understandings and areas of cooperation between Allen University and Richland School District Two in developing and delivering programs and activities in the forms of subject expert subject matter presenters, STEAM summer programs, volunteer mentors and readers, and broad- based collaboration on initiatives that serve the Midlands.
"At Richland Two, we strive to be the premier school district, committed to creating an equitable, engaging culture where all are afforded the opportunity to maximize their gifts and talents as they pursue their unique pathway to purpose. As our team has met with the Allen University leadership team to work through the details of this new partnership, it has been evident that the university shares a similar vision making this partnership a natural fit for both of our organizations," explained Dr. Baron Davis, Richland School District Two Superintendent.
Highlights of the MOU signed April 1, 2021, include:
Allen University will provide:
• subject matter expert speakers and presenters for designated occasions and programs at high schools in Richland Two.
• will provide "real science" summer laboratory experiences for selected high school students from Richland Two.
• will provide "master class" summer sessions with performing musicians on the AU faculty for students in Richland Two.
• will provide readers and leaders for enrichment and acceleration programs for schools across the District.
• will support other programs and initiatives in Richland Two that afford students opportunities to maximize their gifts and talents.STEM