Three years after it launched its cybersecurity major, Benedict College has struck an agreement with ECPI University to give its graduates a leg up in their careers.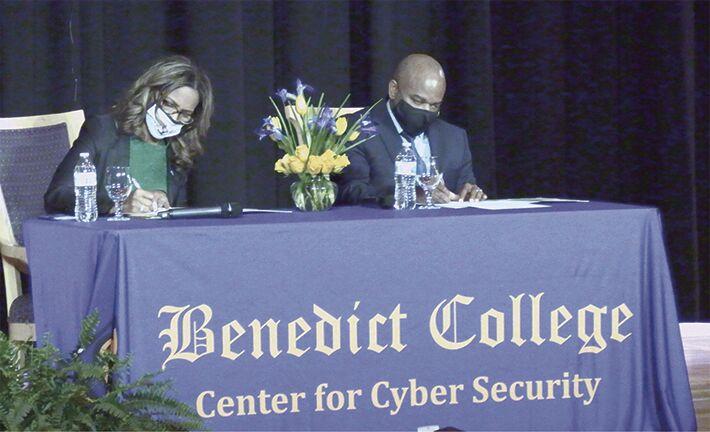 On Monday, Benedict and ECPI signed an agreement that gives its cybersecurity graduates an opportunity to obtain a master's degree in cybersecurity at ECPI University.
Benedict graduates with a cumulative GPA of 2.5 will be guaranteed admission and receive priority acceptance into ECPI's master of science in cybersecurity program.
"At Benedict College, we believe that providing diverse talent is what we do best," said Dr. Roslyn Clark-Artis. "ECPI has clearly recognized the quality of our cybersecurity program and Benedict College and recognizes that they will be getting a well-prepared student who matriculate into a master's degree program."
According to ECPI University President James Weaver, scholarships will be available for Benedict students who enroll in the program.
"Education can be a great equalizer," Weaver said. "By finding meaningful ways to increase access to education in all communities, our society stands a chance to break down the barriers of racial and income inequality through education."
Benedict launched its cybersecurity degree program in 2018 with just our students. Today, more than 30 students are enrolled in the program.