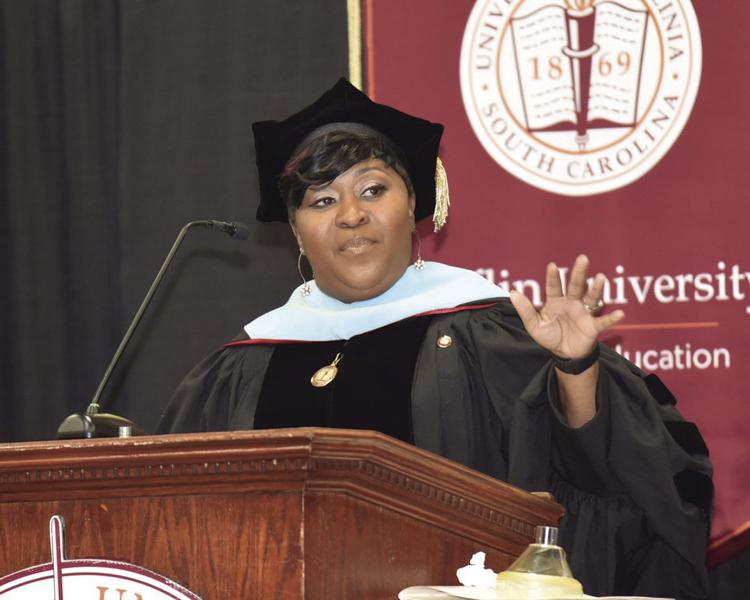 Dr. B. DaNine J. Fleming, '96, will be inducted into the 2020 Class of the National Black College Alumni Hall of Fame in recognition of her exceptional achievements in the field of community service. Dr. Fleming is an associate professor in academic affairs, director of training and intercultural education in the Department of Diversity, Equity and Inclusion, at the Medical University of South Carolina (MUSC).
The 35th Annual Hall of Fame Induction Ceremony will be held on Friday, September 25, 2020, at 6 p.m. in the Hyatt Regency Atlanta Hotel, in Atlanta, Georgia. Dr. Fleming will join a distinguished list of more than 300 alumni from historically black colleges and universities (HBCUs) who have been enshrined into the Hall of Fame since 1986. Included are such notables as Dr. Martin Luther King, Jr., Dr. Benjamin E. Mays, Walter Payton, Leontyne Price, Chief Justice Thurgood Marshall, Oprah Winfrey, Ambassador Andrew Young, Will Packard and Nancy Wilson.
Each year, alumni of HBCUs are honored for significant contributions they have made to their respective institutions. This event promotes the viability of HBCUs and highlights the accomplishments of their alumni. The mission of the NBCA Hall of Fame Foundation is to serve as a catalyst and partner for ensuring the stability, strength and excellence of the nation's Historically Black Colleges and Universities.