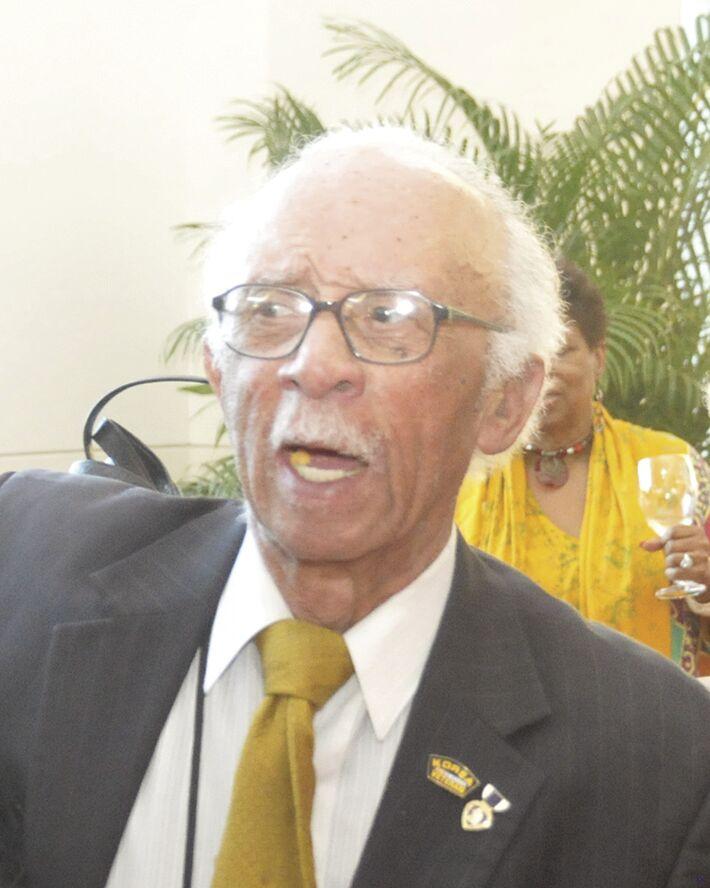 South Carolina State Hall of Famer and Orangeburg icon Frank Staley Jr. was laid to rest on Thursday, December 31, 2020, during an 11 a.m. graveside service at Belleville Memorial Gardens. Services were streamed live on the Facebook page of Glover's Funeral Home of Orangeburg.
Mr. Staley died Friday, December 25 at home following an extended illness. He was 90.
An Americus, Ga. native and SC State graduate, Mr. Staley, enjoyed a long and productive career as an assistant mathematics professor at SC State, where he also served in a number of other capacities during his tenure, among them football and basketball statistician, clock operator, and football chain crew member. A longtime football and basketball official, Mr. Staley retired after 30 years of service at SC State, where he earned his bachelor's in 1951. He earned a master's at Columbia University in New York.
He was also active in the Orangeburg community, serving as Boys Scout Leader for over 60 years and on a number of Boards and Commissions. A Korean War veteran, he was past Commander of American Legion Post 239 and Veterans of Foreign Wars (VFW) Post 8166. He was also a Mason and Shriner.
Mr. Staley was inducted into the SCSU Quarter Century Club in 2006 and is also a member of the Bulldog Athletic Hall of Fame and the SCSU ROTC Hall of Fame. In addition, he is a member of SC Officials Basketball Hall of Fame and the Naismith Memorial Basketball Hall of Fame.
He received a number of honors during his productive life and was named Citizen of the Year by the Orangeburg Times and Democrat in 2012.