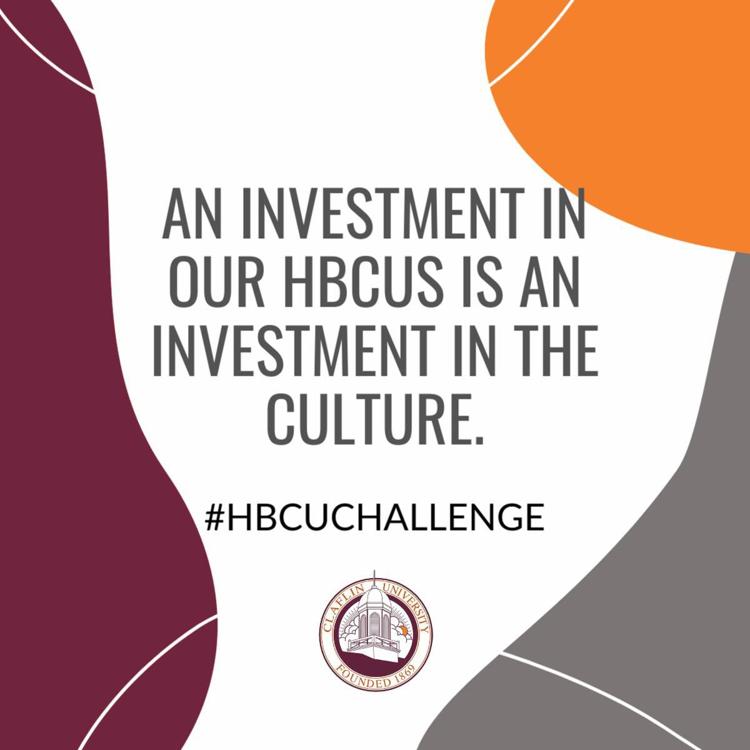 As we continue in the celebration of 155th Anniversary of Juneteenth - recounting the heroism and tenacity of our ancestors before us - and ahead to the issues we face today - a global pandemic illuminating the persistent health disparities in our communities, political polarization, and valiant calls for justice against systemic oppression, Historically Black Colleges and Universities continue to be a beacon of light and a place of refuge - offering hope and incubating new generations of leaders, creators, and problem-solvers.
Our culturally rich academic institutions together with you - our generous family of supporters - have always been responsive to the needs of the communities we serve.
We believe, as you do, in the power of philanthropy, and in the incredible capacity of a collective and intentional response to our most critical and urgent needs.
We are calling on our alumni, friends and corporate partners to consider how they can support and ensure the sustainability and relevancy of our historic cultural institutions of higher learning.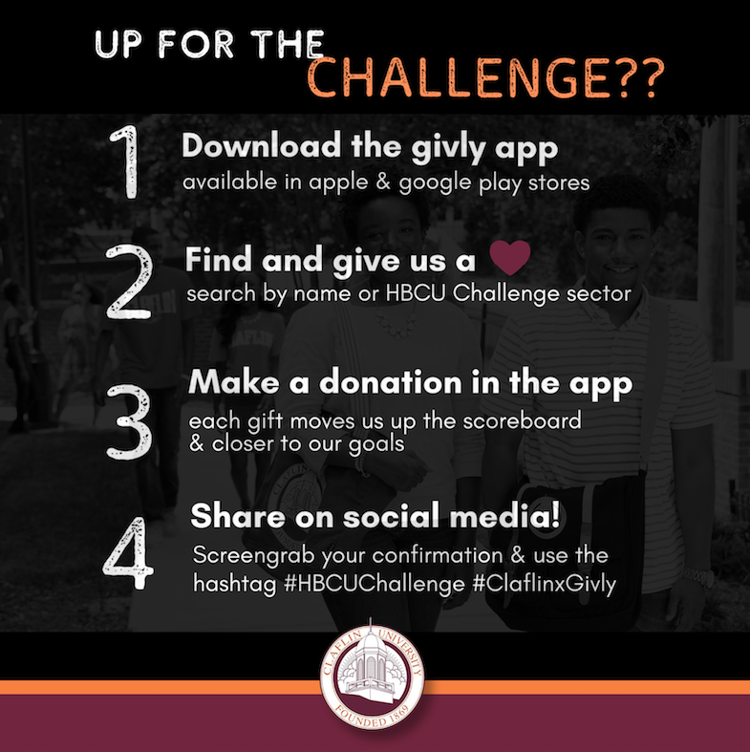 We are asking you to join us in accepting the challenge. You can do this by downloading the givly mobile app in the Apple or Google Play store. Sign up and search for us by name. Then, make a gift and share to social media with the hashtag #HBCUChallenge #Claflinxgivly. Your generous donation will benefit student scholarships.
Our goal for this fundraising challenge is $56,000.
In honor of Juneteenth (June 19), consider a gift today that ends in $0.19:
$25.19
$50.19
$75.19
$100.19
Or more
The fundraising challenge ends Tuesday, July 7.
If you are unable to give online, you may mail your check to:
Claflin University
Attn: Institutional Advancement
400 Magnolia Street
Orangeburg, SC 29115
If you would like to speak to one of our Institutional Advancement personnel, please call (803) 535-5357.
In advance, we can't thank you enough for your generous support of our university. Thank you for your investment in the future of our Panther nation.