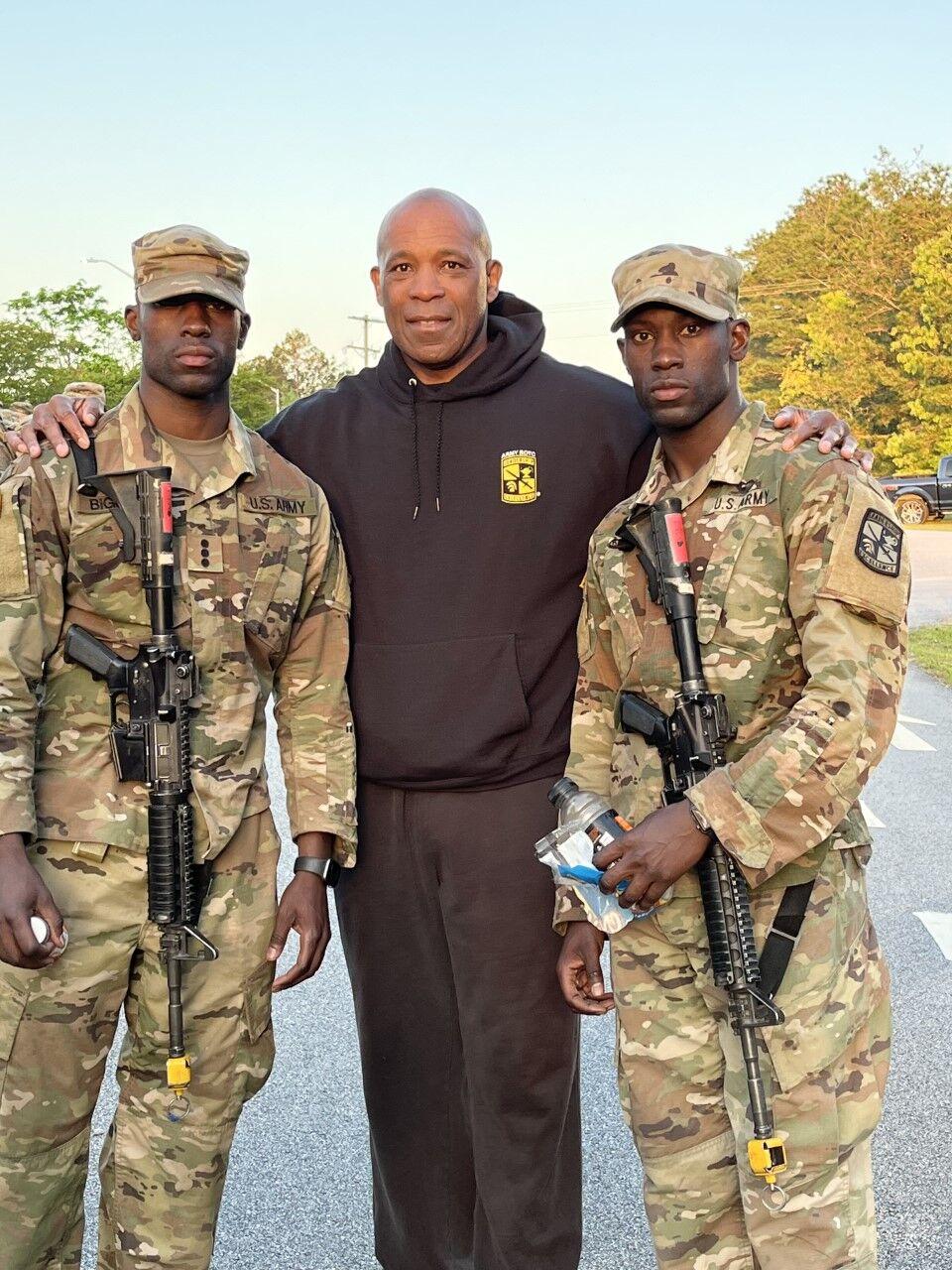 Benedict College Army ROTC Cadets made history on April 22, 2022 at Ft Jackson SC. Identical twin brothers Juwan and Travon Biggers, who are both seniors with 4.0 GPAs, earned their "Expert Soldiers Badge" (ESB) after completing and meeting all standards during the two-week course at Fort Jackson.
This a "Big Deal" because earning their ESBs makes them the first and only ROTC cadets in America to have earned their ESB. They've set a standard for other cadets throughout the United States to strive for.
The Biggers Brothers put in great effort to make it possible for them to attend the ESB Course by completing 3 weeks of courses early at Benedict and at USC. They also had to put in extra work to be prepared to complete the course, especially with them being 2 of 3 of the first ROTC cadets to ever attend the course. They were among 101 candidates who started the course. Of the 101 candidates who started, only 41 earned the ESB. Those who were not successful in earning the ESB were Army Officers, Non-Commissioned Officers soldiers, and another cadet who was a USC student.
The twins spent two weeks training for the course, and one week for testing. The testing consisted of 34 leadership tasks, including:
• 10 Weapons Lanes: Which consisted of operating and firing the weapons, making sure they were ready to function when they malfunctioned, and meet qualifying passing scores with target hits.
• 10 Medical Lanes: This is when they were able to demonstrate they had the to provide field medical care to wounded soldiers and still complete their assigned missions.
• 10 Patrol Lanes: This is when they demonstrated their leadership ability while leading their subordinates during the field of battle.
• 2 land navigation tests: (1 day and 1 night): These tests showed they had the ability to use maps and terrain features to successfully get from one point to another.
• Army Physical Fitness tests
• Completed a 12 Mile Road March in at least 3 hours.
The twins were the only 2 of 16 who earned the status of "Straight Edge". Straight Edge is for those who are 100% pass on their first attempts and never had to be retested. Those who were not "Straight Edge" earned the "ESB" however they had to be retested on some of their tasks.
The Biggers Brothers will commission as Army 2nd Lieutenants along with two other BC Cadets on May 5, 2022 and will graduate from BC on May 6, 2022.
Juwan will become a Cyber Security Officer and will report to Fort Gordon in Georgia. Travon will become a Signal Corps Officer and he will also report to Fort Gordon. Both brothers will be at Fort Gordon for their particular "Basic Officer Leadership Course" (BOLC). After completing BOLC, they're report to their permanent duty station.