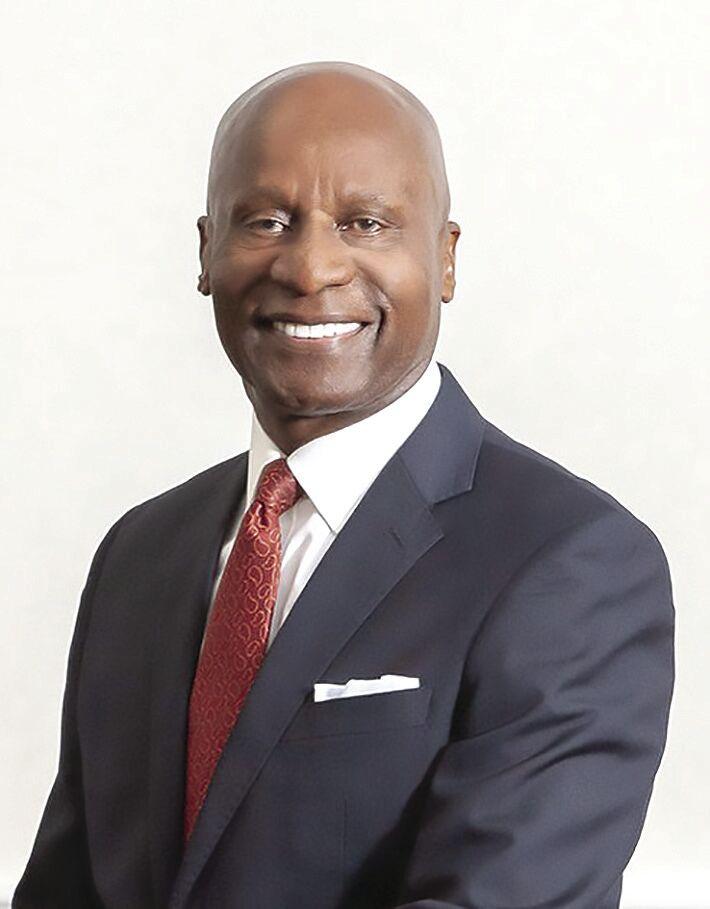 As part of our series on how South Carolina's Historically Black Colleges and Universities deal with the Coronavirus outbreak, this week we are publishing our interview with Dr Leroy Staggers, President of Morris College in Sumter, SC.
When did you first realize that the Coronavirus outbreak would affect Morris College?
There was some talk in the international, national and ultimately, local media about the pandemic. That's when it first began to penetrate our consciousness that something was amiss.
How did that play out on campus?
Our students of course, went on spring break the second week of March. At that point, we were still thinking that it was something that would not be as serious as it turned out to be -- something that would pass really quickly. Then there was talk saying this is a serious thing threatening the safety of everybody, including our students. We decided to delay the students' return to the campus -- first one week, and we thought that would have been sufficient and we would move on with life as normal. And then it continued to grow as a serious issue, so we extended spring break to two weeks -- then three weeks. And ultimately by the time we got to the beginning of April 2020, it was clear that students would not be able to return to the college at all. It was very shocking and surprising, and something that none of us had experienced before. The decision was made to allow students the opportunity to finish the semester. Morris had to move all of its instructions online, which was a challenge not only for students, but for faculty as well.
Some faculty were very efficient with teaching and administering instructions online, but some senior faculty were not. And so it became quite a challenge for us to be able to do that. We had to accommodate students with having computers and broadband internet to be able to complete this semester online, but we were able to manage it. One of the things that was very clear is that we had a pretty big gap in our technology and administering instructions online.
How did the students handle the transition?
It was a mixed reaction. For some students, it was a real challenge. When they were unable to return out of concern for their safety, of course, we did not permit them to return to school for the latter half of the spring semester. They had to go home, and in some of their hometowns and individual homes, they did not have broadband and the technology to engage. So in some instances, that required them to go to local businesses or their parking lots for Wi-Fi to access.
For those students who didn't have any technology, we were able to supply some laptops. Fortunately, we had an emergency fund for students, and we were able to help those students who didn't have anything. We also helped them to find hotspots where they can access and communicate with their professors.
It was a challenge for some students but for other students, it was not a problem at all. Many of them were fluid with the technology and had computers at home. We had about 600 students enrolled, and there were probably about 75 or so that had serious challenges. But ultimately, they were able to bridge that gap with zoom and some of the other ways of accessing technology to complete the semester. Given the challenges and the gap that we had, I was pleased with the way it came out. But as I said, it revealed some holes that we need to fill moving forward, and the students handled it well.
How did that change the operations of the college?
One of the biggest big things that came out of the crisis was that Morris had to begin the process of moving more quickly. We had a long-range plan to do that, but it became very evident very quickly that the pandemic would change the delivery of higher education, not only at our institution, but across the country.
We were able to graduate 103 graduates in the spring of 2020. All of the students had an opportunity to complete their semester's work. We did manage that, but it was with some great effort.
That's how the pandemic penetrated our consciousness initially and how we handled that initial phase up through summer school.
How did it affect the Summer program?
Immediately after the spring semester, we began planning for summer school. For the first time in the 116-year history of the institution, we had an all online, four-week summer session. We had never done that before. We decided to do that, and it worked fairly well. We were able to complete it successfully. Summer school enrollment was down about 20%, but it was managed well.
How did Morris meet the challenge of upgrading its technology to meet the demand?
Just before the pandemic hit, we had just done a complete assessment of our technological infrastructure. It revealed that we had to do some significant upgrades. We had just begun the process of trying to acquire funds for that. We knew what the gaps and challenges were. We have begun a complete network upgrade of the technology of the college. That should complete that by the second week of August. In addition to that, we have acquired an online E-learning platform.
The other thing that we're working on now is trying to raise roughly about $300,000 to try to make sure that all of our students have laptops to be able to engage in distance learning online instruction. We're raising funds with donors to get that done as quickly as we can.
How do you think the pandemic will change Morris College in the future?
This is probably going to be the future of education -- either all online, partiality online, or a hybrid method. We are definitely going to have to deliver education more efficiently with technology. Hopefully, our state and our communities will be able to bridge those gaps where those homes remain with no access to broadband. There are quite a few even right here in Sumter County. There are communities that don't have it.
What are some of the other challenges Morris will face?
One of the biggest challenges moving forward is the fundraising apparatus. Initially, fundraising dropped off fairly significantly. It's picked back up a little bit since then. We had fundraising events scheduled for late spring, the summer and the fall semester. All of those have been either cancelled or postponed.
One of the biggest fundraising events for the college happens normally in November -- the Morris College Fall Harvest Rally. We raise anywhere from about $350,000 up to $700,000, which is significant for a college of our size. It won't happen as normal. Hopefully, we can do something else that would help sustain some of that funding.
Morris is supported by the Baptist Education Missionary Convention of South Carolina. That's about 1200 African American Baptist churches across the state that actually own the college and provide significant funding. Every time we go out to one of these churches with a Morris College Day, we bring back a check. None of that took place during the late spring and during the summer, and it will not take place in the fall semester.
One of the things that has been enormously helpful in the short term is that the Cares Act has afforded some funding to help the college to sustain itself, as well as funding that went directly to students who were impacted by COVID-19. We distributed about $740,000 directly to students through the Cares Act. It was about $1400 per student. Some students used the funding to purchase laptops for themselves, so that was very helpful. But fundraising is probably the major impact going forward.
The other thing is enrollment. Recruiting has been impacted, which will ultimately impact enrollment. We're anticipating that there will probably be somewhere between 10 and 30 percent fewer students enrolling in Morris College. We don't exactly know how that will pan out, but that will be significant. Even 10 percent is significant because to a large extent we are enrollment-driven. We were able to do quite a number of virtual college recruiting fairs to keep the recruiting efforts going. High schools across the state closed, which impacted recruiting. Our numbers in terms of students who say they wish to come to Morris College in the fall is pretty much on par. Now how many of those will actually show up is another thing.
We have been surveying students and parents. There is quite a bit of anxieties in our surveys as to how parents feel. Students are saying they would like to come and be on the college campus and have the full experience. But parents have huge anxieties about them coming and being on the campus.
How will Morris College operate in the fall?
We are going to try to open in the fall of 2020 with some major changes. Classes will start on August 19. We are normally able to house 800 students, but we will probably only be able to accommodate half that number with social distancing. We will have mandatory mask wearing. The residence halls, where we normally have two students to a room, we will have one student. In classrooms where you would have up to 35 students, we will only have half that many.
Are you taking any extra measures to keep students and faculty safe?
We have already contracted companies to help us with the cleaning and sanitation of all the buildings, residence halls, bathrooms and classrooms.
Not only are parents concerned about health and safety, but also many of our faculty and staff. Some of our senior faculty and staff are into their 60s and 70s. They have some reluctance to come back into the space. So for those who may have underlying health conditions, we will allow them to interface with students online. We will have some students on campus and some online.
What are your contingency plans for the fall semester?
We're going to do a hybrid method. If the number of infections rises again and there's another shelter-in-place order, we have contingency plans. Plan A is to bring students back. Plan B is to have a 100% online college.
We plan to have students coming back for orientation in Mid-August, and we will have to make a final call regarding Plan A or Plan B. One of the major things that will impact which route we take is if infections continue to rise and there is a shelter-in-place order.
Some of the institutions in our state have already made the decision to go one hundred percent online. We can do that again.
What are your plans for Morris College beyond the pandemic?
I think once we get through this pandemic, this is going to be a very good thing. About 80% of our students are from the nearby five or six counties surrounding Morris, and the other 20% is from all over the place. But I think when we get to the point where we're able to have more offerings online, we can have a wider enrollment beyond the state of South Carolina. Post pandemic, I think we will get there at some point. For Morris College, as well as higher education in general, I think the landscape has shifted dramatically and drastically.
Morris College can be marketed across the country and across the world with the capacity to deliver online. Of course, these things are very expensive. But it has been a blessing in disguise that some of the funding has become available through the Cares Act. They are allowing us to use those funds to upgrade our technology.
We just put in a few new academic programs for prospective students in cybersecurity and in criminal forensics. This is the first year we're offering those two new programs.
We will weather the crisis and continue to offer our strong, rich tradition of a liberal arts education.
Are you still accepting students for the upcoming semester?
We're still recruiting and adding students to our freshman class for the fall of 2020. That will go on up until August 15. So, students looking for an opportunity to enroll, you can enroll online. We will have space for you. Freshmen and seniors are the two groups we will put a priority on as to having them on campus. Just contact our office of admissions at Morris college and they will definitely accommodate you and help you to navigate the financial aid process.
How can Morris supporters and alumni help?
The alumni has stepped up already, but we're asking them to do more. Giving is up, thankfully. We will be asking them to do more. We are trying to communicate to them that this is a crisis, and we need you to even do more than you have been doing. Morris College has a really good alumni base who loves the institution.
The other group is those 1200 Baptist churches. We will communicate with them to help them understand the challenge that we're now faced with.
Another excellent supporting group is the United Negro College Fund. They have been enormously helpful in lobbying the federal government to support and do more for HBCUs, including things like expand the amount of monies available through Pell Grant. In fact, there's a push to try to double the current amount.
And beyond that, we have our local businesses and donors in the city of Sumter. We have a very good relationship with the Chamber of Commerce, and we have had a few people who have stepped up to the plate fairly significantly. For example, there were a couple of persons who donated $100,000 for scholarships.
One of the good things about Morris College in this pandemic is that we're not saddled with a whole lot of debt. Our institution was fairly strong financially in terms of not carrying a lot of debt, so that will help us to be able to weather the storm.
Morris College has balanced its budget for the last 45 consecutive years. We're operating in the black. We're not spending beyond our means.
What else would you want the public to know about Morris College?
The message that we want to get out to our local supporters, our alumni and Baptist family in South Carolina is that this is an institution that has been offering an education since 1908. It is worth sustaining. We're in a crisis, and we need your help to support us through this crisis.