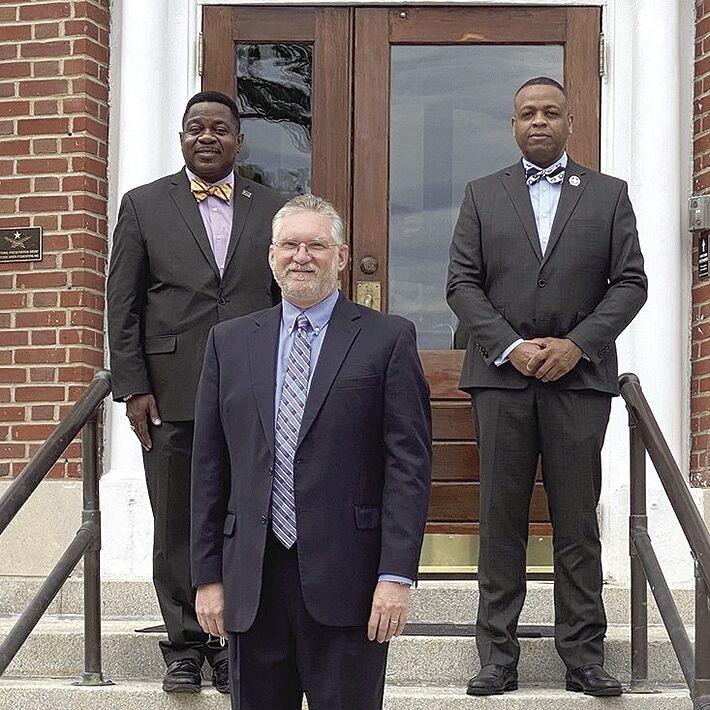 Voorhees College President and CEO Dr. W. Franklins Evans recently signed an individual Memorandum of Understanding agreement with Savanah River Nuclear Site (SRNS) to increase career opportunities for Historically Black Colleges and Universities (HBCU) students.
During the signing, Evans, joined by Denmark Technical College President and CEO Dr. Willie L. Todd. Because of the memorandum, both Voorhees and Denmark Tech will have the opportunity to collaborate and align programs with existing programs and the SRNS workforce requirements.
Evans said community partnerships are essential to HBCUs to address economic and social conditions.
"As we continue to increase the institution's access to internships and scholarships, our educational foundation for our students will be unwavering," Evans work goes beyond the classroom, and now with Savanah River Nuclear Solutions' efforts, we can shape our students' futures through local career-oriented development."
He added, "We produce some exceptional students with quality talent. We want them to be more visible in our community businesses."
SRNS President and CEO Stuart MacVean said helping those living in communities surrounding the Savannah River Site (SRS) continues to be very important to us at Savannah River Nuclear Solutions.
"Providing financial assistance and a variety of resources to assist area students and educators is a prime example of our efforts to broaden our community and diversity efforts.
For over a decade now, our company has donated more than $5 million to support local education outreach, impacting more than 260,000 students and teachers."
The agreement supports SRNS officials to offer annual tours of SRS for college students and faculty; provide subject matter experts to serve as advisors and mentors, and conduct a series of workshops to help students improve their resume writing and job interview skills.
As a result of the agreement, SRNS personnel will promote careers and degree programs related to current and potential future workforce needs associated with cybersecurity, engineering and business management. This information will be available at www.savannahrivernuclearsolutions.com.
For more information, contact the Office of Communications, at 803-780-1191 or at communications@voorhees.edu.