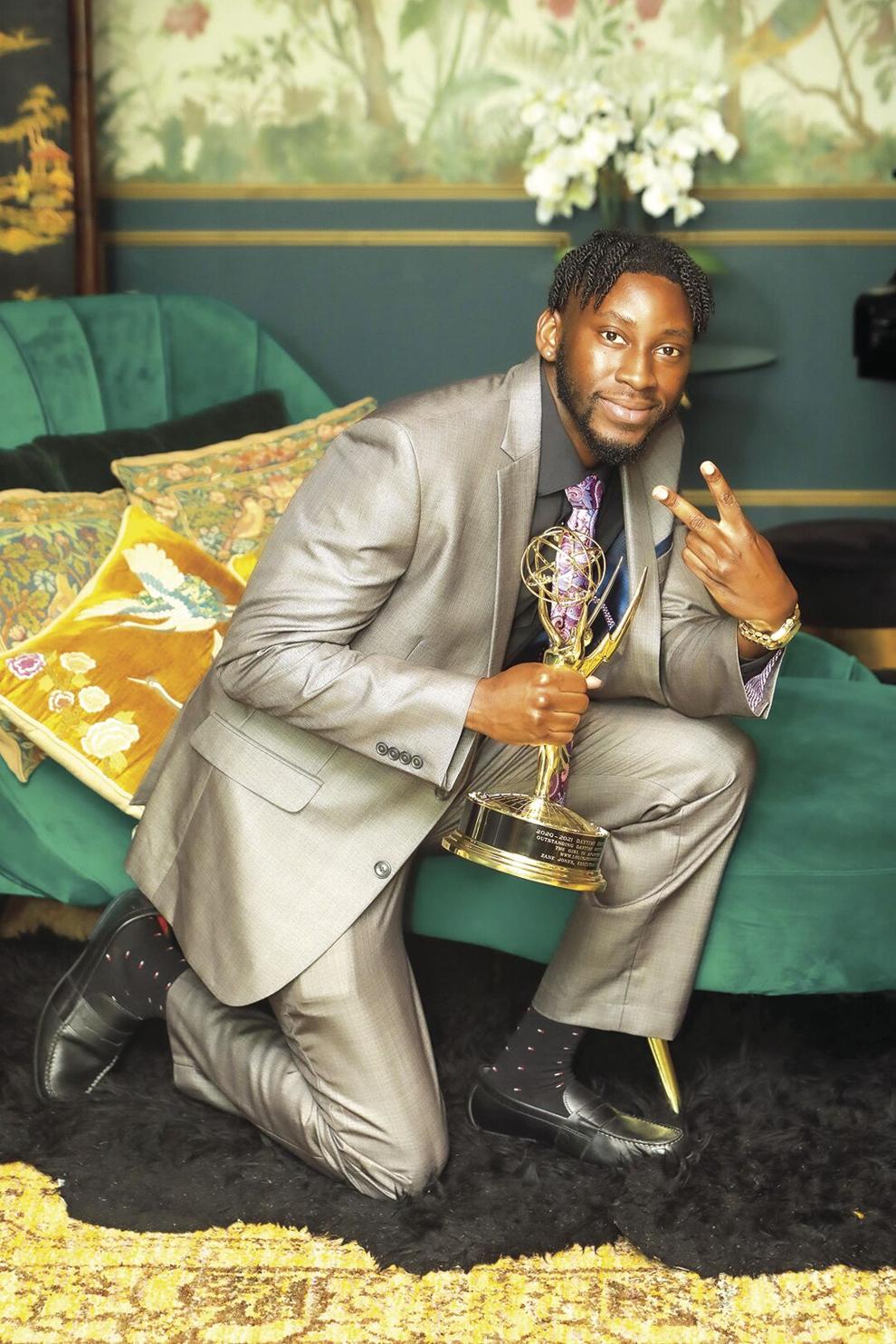 A Columbia, South Carolina native, Veteran and recent graduate of Los Angeles Film School, Zane Jones burst onto the entertainment scene in a major way by receiving an Emmy just two months after graduating. This Emmy Award-Winning producer has a deep passion for making life easier, and more enjoyable for others by using laughter as a tool for healing.
Raised in South Carolina's state capital, the youngest of five children, Jones was very artistic and had a natural ability to communicate through the arts.
"I sold my first major illustration to a teacher at my Elementary school and won two art competitions where one piece was displayed at a museum" says Jones.
This creative, entrepreneurial, and wise spirit would be the catalyst for Jones to discover ways to grow stronger through his own trials and tribulations. His keen ability to relay comedy in times of peril is often conveyed in the films he produces today.
At the age of 14, Jones moved to Jacksonville, Florida to live with his father and was a phenomenal student. Jones attended Englewood High School and joined the U.S Marines Corps soon after high school to serve his country. A true patriot, Jones served 5 years as a Marine Avionics Technician and finished his enlistment with an Honorable Discharge in 2016.
To capitalize on his appreciation and interest in entertainment arts, after serving, Jones moved to Los Angeles, CA. Enhancing his comedic-timing, Jones started doing stand-up comedy open mics across Los Angeles in popular venues such as: Haha Café, Flappers, Hollywood Improv, Comedy Store, Westside Comedy Theater and Ice House. Jones's love for comedy and acting lead him to obtain his Associates of Fine Arts in Acting from The New York Film Academy in Burbank, CA. His most notable role was Logan in Outlandish, a short film directed by Mahmoud Abdul. A true achiever, Jones amassed a wealth of knowledge regarding filmmaking and continued his education at the Los Angeles Film School, graduating with an Associates of Science in Film.
While studying at LAFS, with his disciplined preparation in the field of entertainment, Jones would go on to integrate his skills and passions on a large scale. Jones became apart of a sketch group called Blackverse and in August 2020 released the first episode of Zane At Dusk, a late night talk show on YouTube. Jones would team up with Dr. Louis Jones and five other African American producers and filmmakers to produce Emmy Award-Winning film, The Girl in Apartment 15, making history winning a 2021 Daytime Emmy for Outstanding Day Fiction Program. Audiences are excited for Jones' next production.