International producer/songwriter uses music to raise awareness about diabetes and faith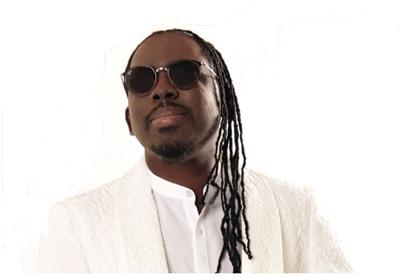 Maranto's music helps people keep their "Faith Through The Fire"
International hit producer and songwriter ("Cheerleader"), MARANTO (Mark Bradford) announces the release of his debut single and album, FAITH THROUGH THE FIRE. The album is a vivid testimony of faith and he attributes these deeply personal compositions to the intensive maturation he experienced while facing major health challenges.
"I decided to collaborate with the Atlanta Diabetes Association, seeing that November 14 is National Diabetes Day," said Maranto. "I am doing this because I have been diabetic since I was 12 years old. It has been a contributing factor to my current stage of blindness."
Maranto was diagnosed in Jamaica. He moved to the United States in 2015 so that he could get better treatment than what was available to him in Jamaica. Before getting treated, the devastating effects of the disease led to depression in Maranto. He was also unable to sing, so he put his music career on hold. But after getting treatment, his body and his voice began to recover, so he re-launched his musical career in 2017.
"Before I got ill, I was a Roots Reggae singer," Maranto says. "I thought that if I recovered, I would go back into Roots Reggae music. We were in the hospital having a session of prayer, and God just spoke into our lives and let us know that he wanted us to change our direction. He inspired me to do the 'Faith Through the Fire' project."
Inspired, Maranto wrote the song 'Faith Through the Fire' to encourage everyone to keep their faith during periods of hardship. The second song that came to him was 'The Battle is Won.' That song was designed to let people know that there is victory after all of the trouble that you go through.
Maranto then wrote the remaining tracks on the album: 'I Need Your Fire,' 'Take Me Over,' and 'Lead Me.'
"Those five songs work together," Maranto said. "The 'Faith Through The Fire' video can be viewed on YouTube."
Currently, the 'Faith Through The Fire' single is available through iTunes, Google Play and Amazon Music. Music lovers who purchase the single will also receive 'The Battle is Won.'
"You can't talk about the problems without talking about the victorious outcome," Maranto says. "The full project will be available on November 16."
Maranto will debut his new album at a free concert in Atlanta on November 18, 2018, in collaboration with the Atlanta Diabetes Association. The concert will be held at the Overcomes Christian Fellowship Church, located at 7373 Covington Highway in Atlanta.
MARANTO will be announcing additional shows in Atlanta with his band. Fans can stay up-to-date on any upcoming tour dates by following MARANTO's social media platforms.