Shenanigans was filmed in South Carolina
Picture Media Group of Columbia, SC announces the South Carolina Red Carpet Premiere for their feature film SHENANIGANS. The premiere is set to be on May 31, 2019 from 7:00pm-9:30pm at Spotlight Cinemas (527 St. Andrews Rd. Columbia, SC). This event is predicted to be the largest movie premiere that South Carolina has ever produced. For this reason, the owner of the theater has reserved all of the auditoriums to simultaneously play the film during the premiere. In addition to this, the film has already attracted the attention of press from New York City with entertainment and multimedia producers Cindy Sibilsky and Shin Kurokawa, who has confirmed to be in attendance for an exclusive review of the event.
South Carolina Hollywood accredited producer Andrew Gajadhar, p.g.a., of previous successful feature What Matters, produced this feature film with business partner Faith Creech as a way to give opportunities for youth actors and local businesses to have economic progression and advancement in the film industry. Among some of these businesses are local artists such as Lauryn Hopson, a full-time student at the University of South Carolina who illustrated a comic/coloring book for the film, and Gerard "Kid Lefty" Washington, a local artist who painted a one-of-a-kind painting for the film that will be auctioned off at the premiere to support his business. The film was produced in Columbia, Greenville, the Town of Blythewood and surrounding areas from July 29th through August 14th, 2018. In conjunction with the Town of Blythewood, the production encouraged local support and involvement with the project by way of casting extras and bringing attention to local businesses. It is also a SAG-AFTRA union film. Contact aagajadhar@gmail.com for more information.
Written and directed by Gajadhar, this film is a fun family film that has the feel of known classic films such as The Sandlot, The Goonies, and The Little Rascals wrapped up in one. It follows a young boy and his best friends as they try to come up with quick ways to make money in order to replace a diamond from his father's football championship ring that they accidentally damaged before he returns from a trip of teaching a youth football camp over an extended weekend during the summer. Armed with less than a decade of knowledge in life, the shenanigans they come up with only take them so far until reality sets in and they learn a valuable lesson to make the right decision.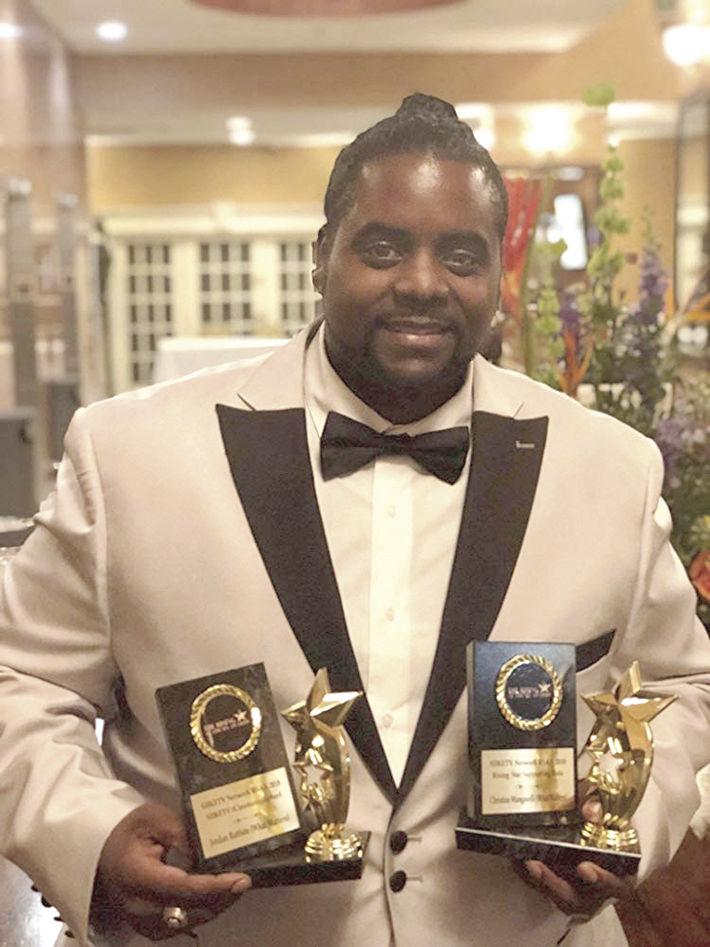 This gut-busting comedy stars Dominic Gajadhar (What Matters), Brendan Grayson (What Matters), Ty- Keem Sadler (What Matters), and introduces JT Underwood, Blake Reddick Jr., Mason Gillett, Salome Gajadhar, Marlie Duarte, Emilie Milone, Camerron Niewoehner, Arian Thigpen, Alec James, Jessie Hill, and Mary Peyton Stewart.
"Our children are there every step of the way in our careers and have, not only supported us in our endeavors, but they have been learning and yearning for their chance to show the industry that they have a lot to offer in front of and behind the cameras," said Writer and Director Andrew Gajadhar. The vision of this film is a glimpse into showcasing talent of youth in the arts as well as being a representative and vessel for economic growth in the community by way of film. South Carolina is generating a lot of attention from outside sources in the film industry. This film, being centrally produced in the heart of the state, brings many economic opportunities that include employment and contributions to businesses in the surrounding areas. There are high hopes that this film will showcase true talent and beauty that South Carolina has to offer the industry and influence others' return. Picture Media Group is a small production company actively involved in the film community of the Carolinas and has been involved with many different productions, to include Alienography, a Sci-Fi thriller filmed primarily in Newberry, South Carolina, written by Michael Tolbert, who is also one of the lead characters in the film, and What Matters, an impactful drama filmed primarily in Columbia, South Carolina, written and co-produced by Andrew Gajadhar, p.g.a. and also the recipient of three awards at the Rising Star Academy Awards in Philadelphia, PA.
For more information about the film, and to see the trailer, go to www.shenanigansthemovie.com and keep up with daily updates on Facebook at Shenanigans The Movie.