This is a collection of photos from the Auntie Karen Foundation Presents the Isley Brothers Concert that was held at the Koger Center on Friday February 22, 2019.
To learn more about The Auntie Karen Foundation visit www.auntiekaren.org.
The Isley Brothers Concert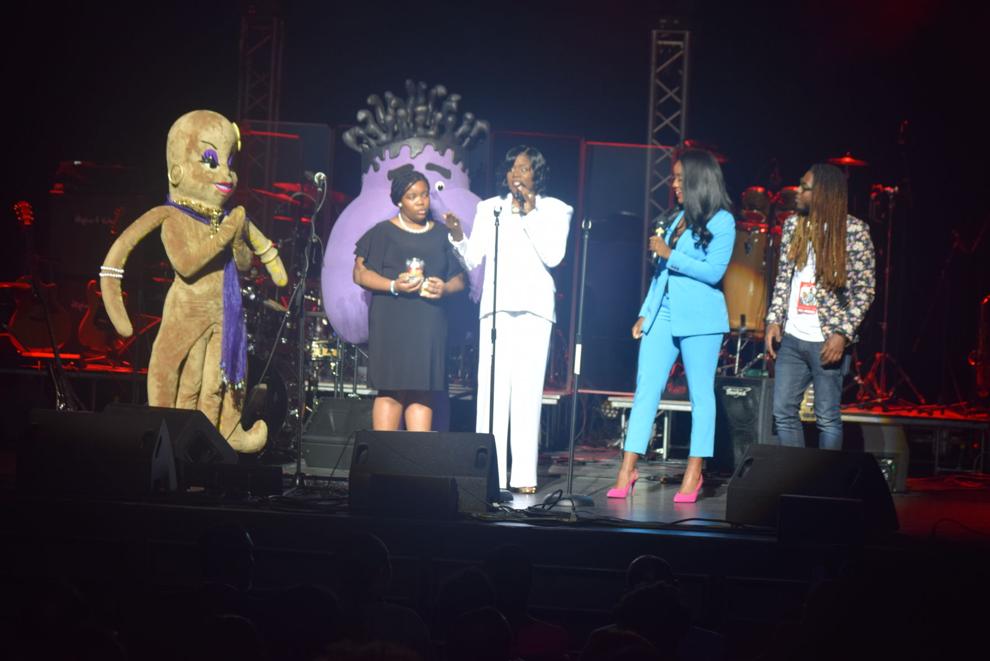 The Auntie Karen Foundation hosted its annual Legends Of... concert series at the Koger Center in Columbia, South Carolina on Friday, February 22.  The featured performers for this year's event was the legendary Isley Brothers.
A video starring Uncle Frank a Uber Driver in Columbia was shared at the beginning of the concert.
It was an A-rated, first-class production.  Local musical talent greats such as Terrence Young, Brittney Turnipseed and Tia Durant wowed the crowd before the Isley Brothers took the stage.
This years Legends Concert was dedicated to Sarah B. Watson, a 17-year associate of the Auntie Karen Foundation, who passed last year.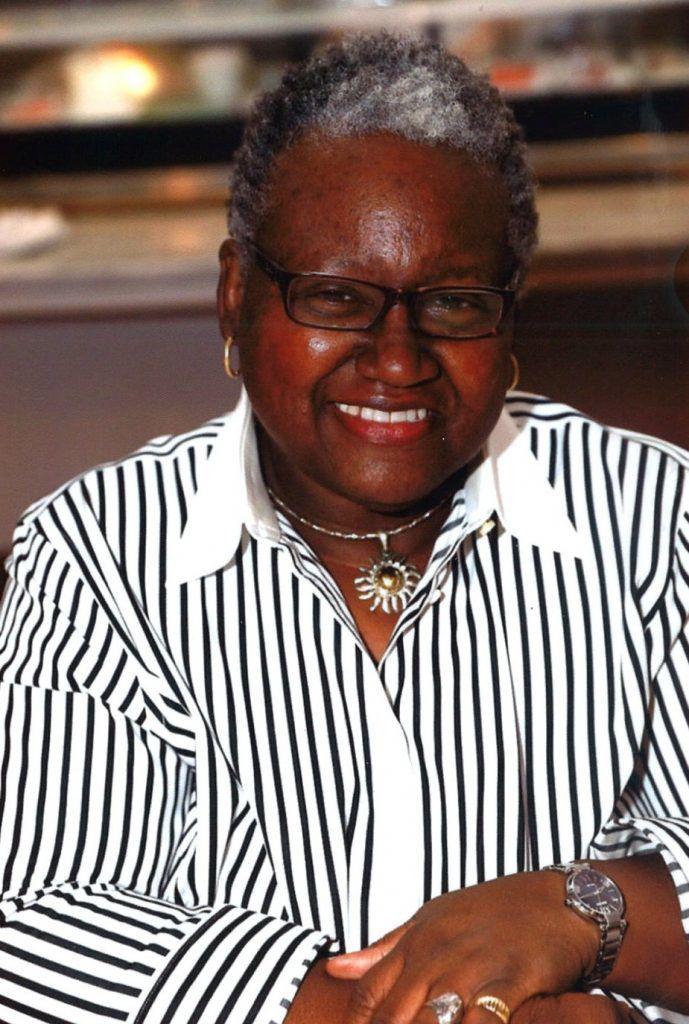 What happens when you put 3 Midlands Greats together on one stage?  You raise the roof.
"The Auntie Karen Allstar Band under the leadership of musical director, Terence Young" and advisor Tre' Tailor, served as the backdrop to a special duo presentation of R.E.S.P.E.C.T. performed by two of the Midlands most talented singing stars - Brittney Turnipseed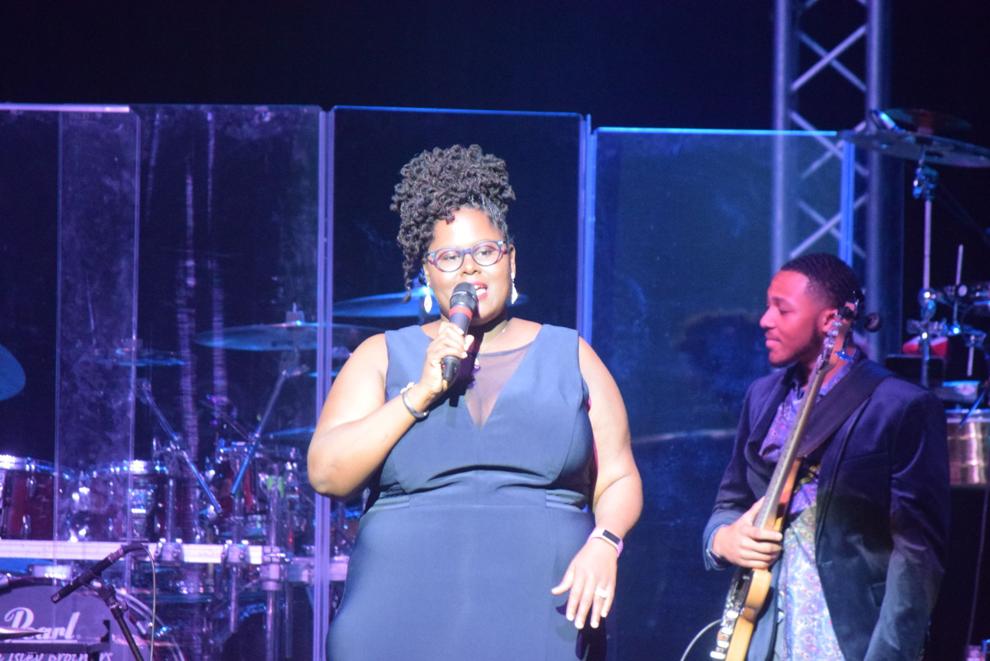 of Columbia and Tia Durant of Elloree, SC. They honored Aretha Franklin with their show-stopping performance of Aretha's biggest hit.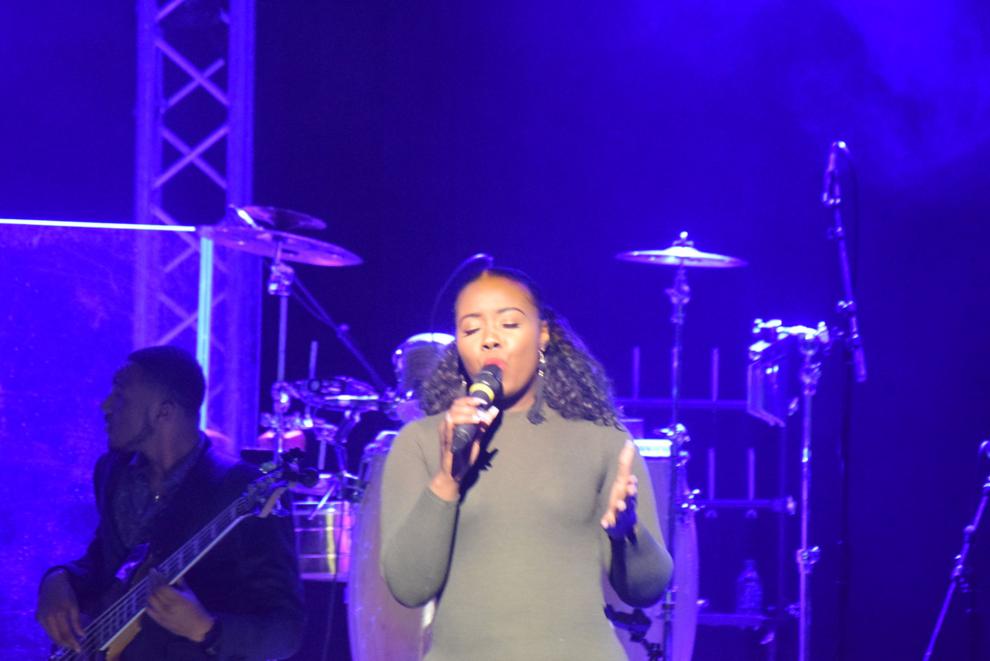 The two women blended harmoniously so well that they hugged after the standing ovation.
During the intermission, the audience was graced with the lovey presence of Karen Alexander, who was adorned in a white 2-piece outfit created Sergio Hudson, the fashion designer for Beyonce'.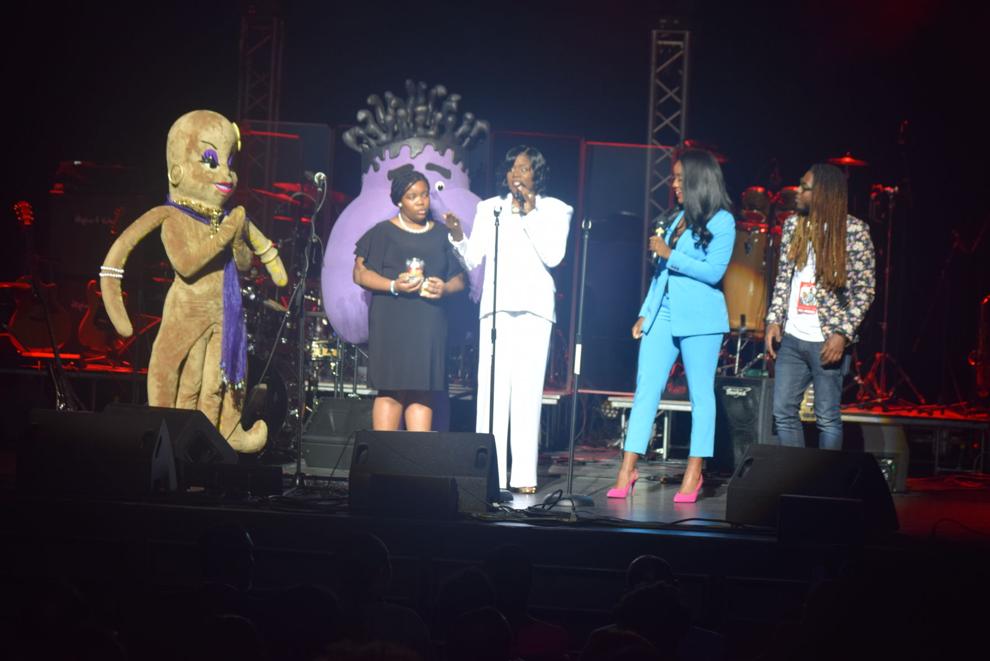 She thanked everyone for their support.  Alexander also introduced Anita Staggers, the 2018 winner of The Young Entrepreneur or the Year.
Robin Simone of KISS 103.1 FM introduced the Isley Brothers. Ron and Ernie entered the stage, followed by their lovely dancers.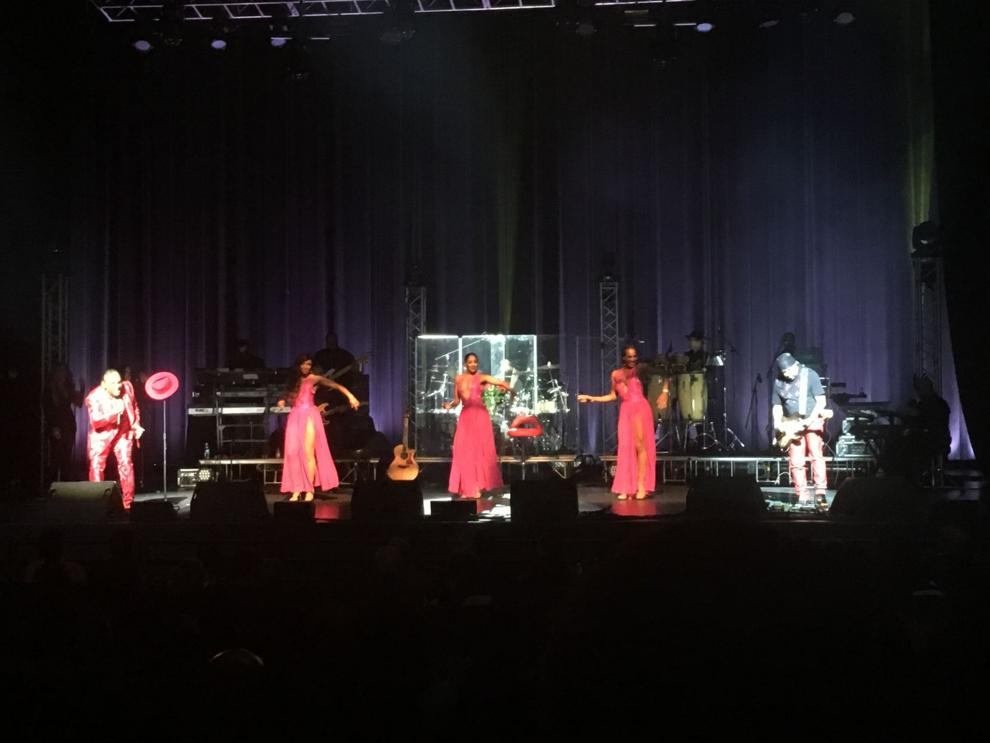 One would have thought Ron Isley was kidding when he said he was going to do three hundred fifty songs. Well, they nearly did just  that. The group performed full songs or snippets of:
Between The Sheets 
Footsteps in The Dark
Nothing But Smooth Sailing 
Lay Lady Lay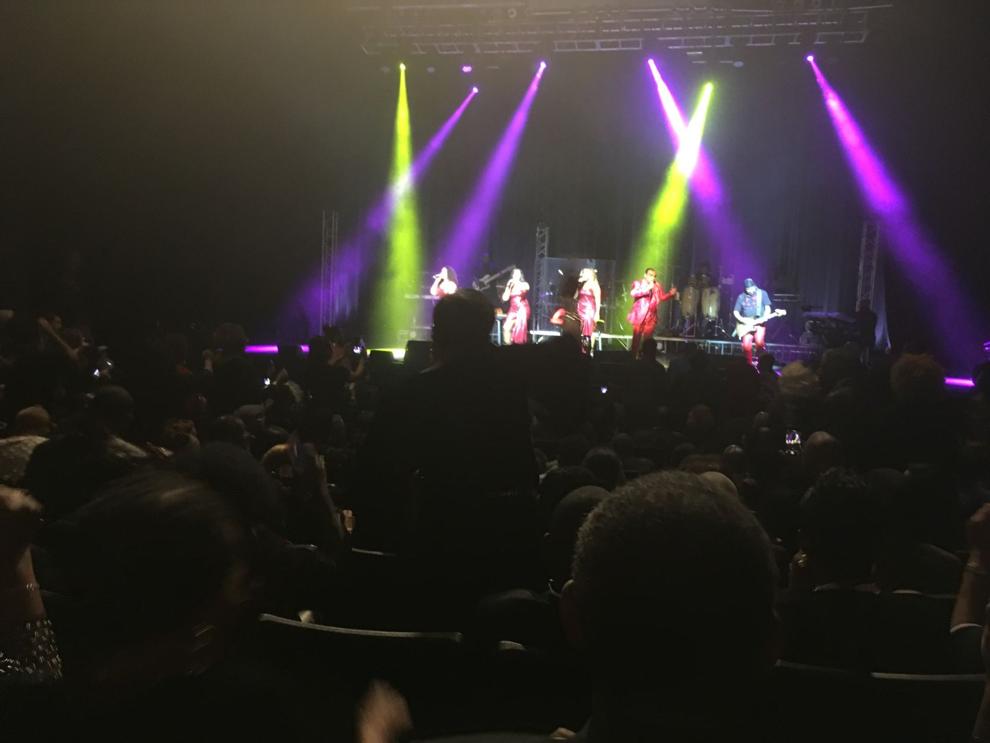 The band was phenomenal.  In addition to the sexy dancers, they were accompanied by three backup singers -- Ron Isley wife and sisters-in-law.
Don't Say Goodnight
It's Your Thing
Twist & Shout
Groove With You
Hello—Don't Change
Choosy ❤️ Lover
Ron Isley gave the audience just a little sample of Sam Cook
Don't know much about history 
Shout 
Joy & pain sunshine & rain
Love The One You're With
Make Me Say It Again
At Your Best, You Are Love
For the Love of You
Voyage to Atlantis
Summer Breeze
Ron Isley took a moment to slow things down as he introduced his family of singers: Crystal, Kim and his wife Kandy and his Brother Ernie Isley on the Guitar.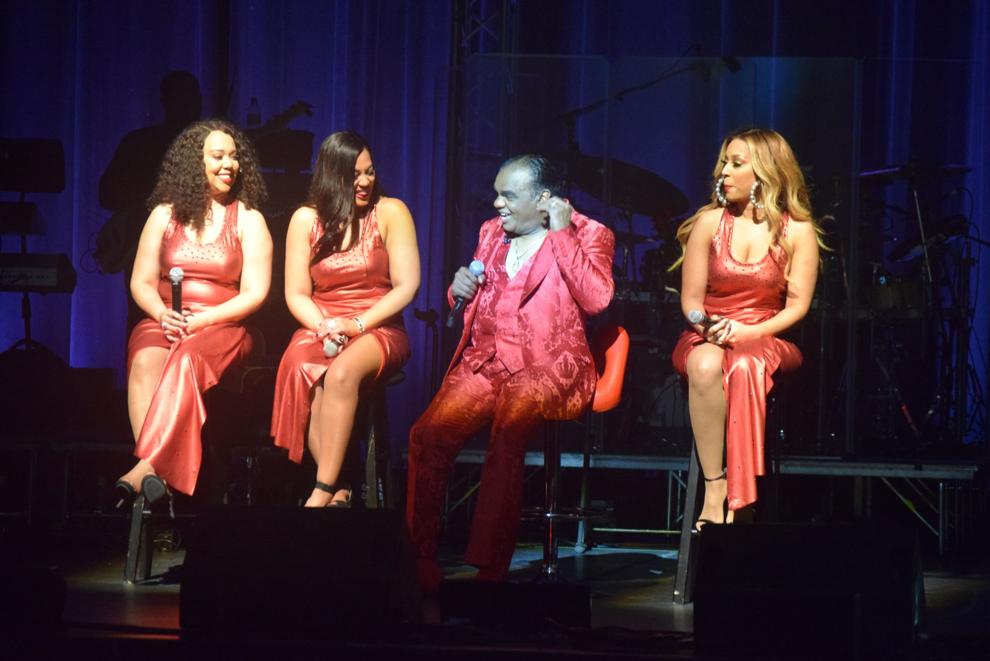 Ron Isley shared that he met Aretha Franklin in 1960.  He also said they became long-time friends and Aretha could cook.  He shared that Whitney Houston's was her goddaughter.
Who would ever think that "Yes Jesus Loves Me" would be a show stopper?
Yes, Jesus Love Me
It started out with Ron Isley singing it. At a certain point, he stepped out of the spotlight and was replaced with his wife Kandy. "She brought the church HERE" as Linda Shell stated after the performance.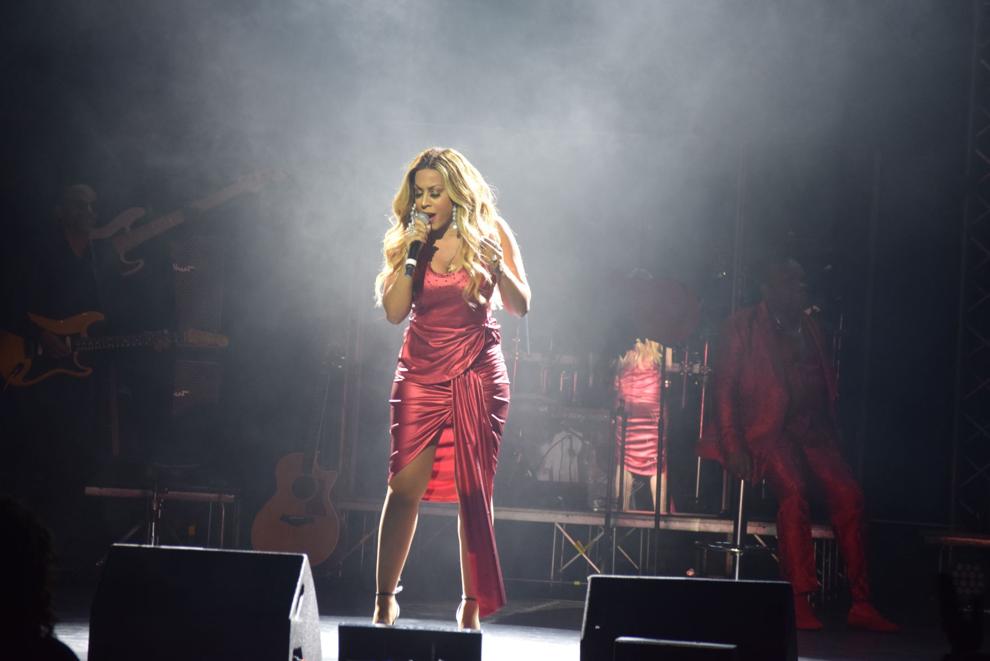 Kandy gave a very inspiring and encouraging message in the midst of her powerful performance of one simple song.
Ernest Isley showcased how well he can handle a guitar.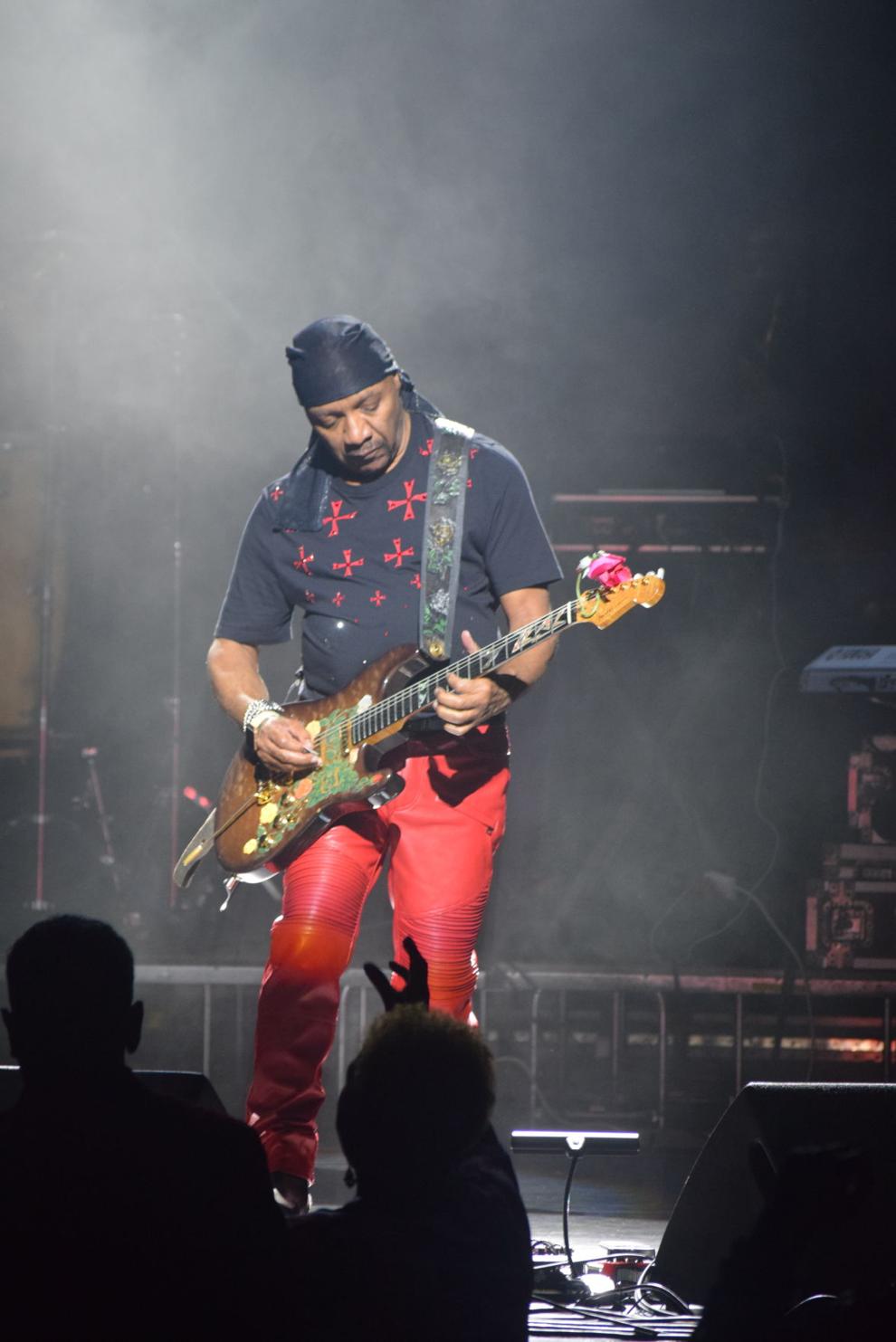 How many ways can Ernie Isley play the guitar?  He used his mouth and chin, went behind his back and in front again.  After his performance he tossed his pick into the audience.
You Make Me Wanna Shout 
Have a Funky Good Time 
Shake Your Money Maker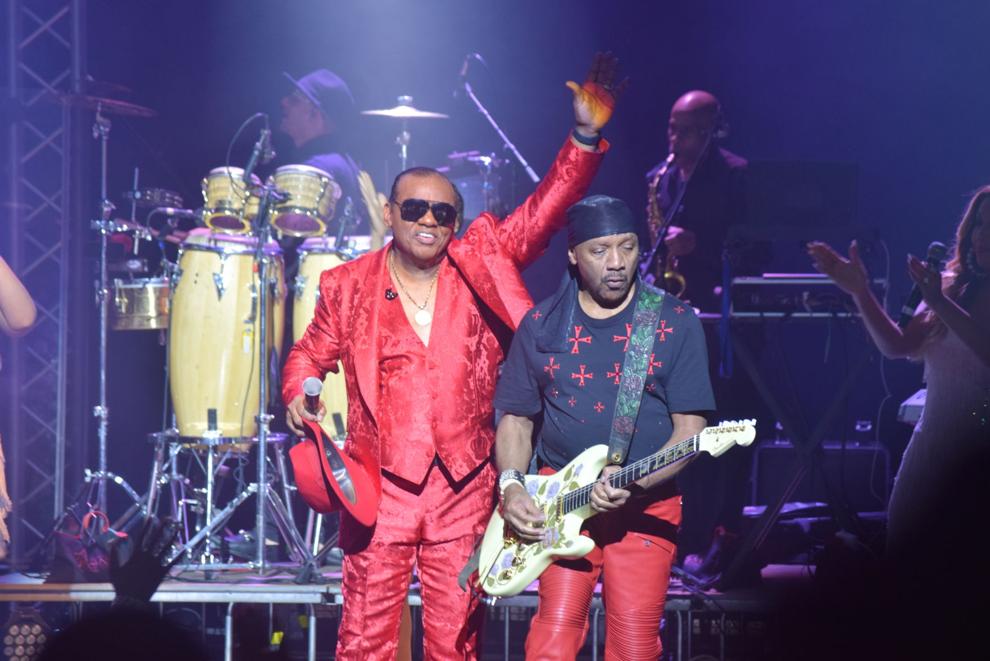 Everyone stood on their feet as the concert came to an end with their very first hit song -- 1959's "Shout!"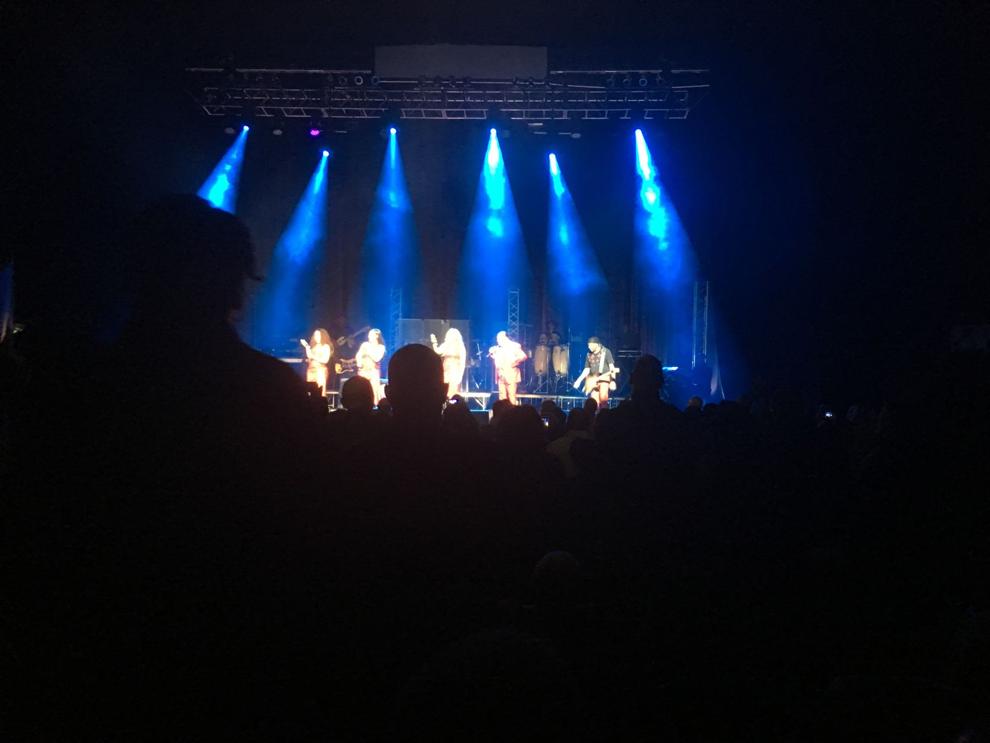 The Auntie Karen Foundation is a global, non-profit 501(c)3 charitable corporation founded by Karen Alexander. The foundation's mission is to create and implement a series of reproducible community outreach programs designed to empower, enlighten and educate through the arts. The Legends of…Concert series serves as the signature fundraiser for the Auntie Karen Foundation, which strives to keep the legacy of African-American music alive.
Gordon, Auntie Karen and Olivia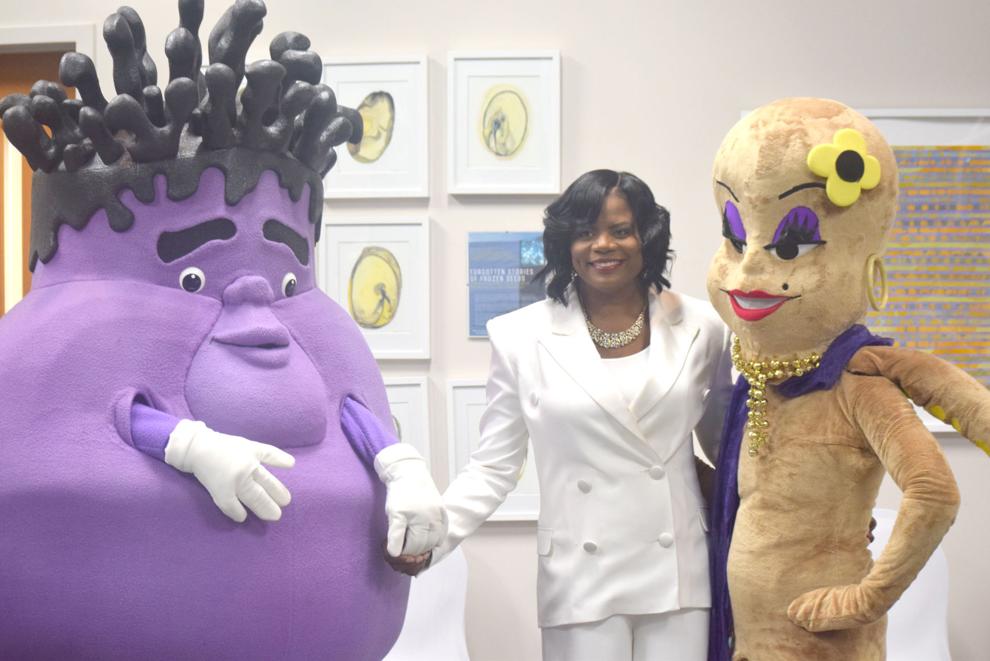 VIP Reception Room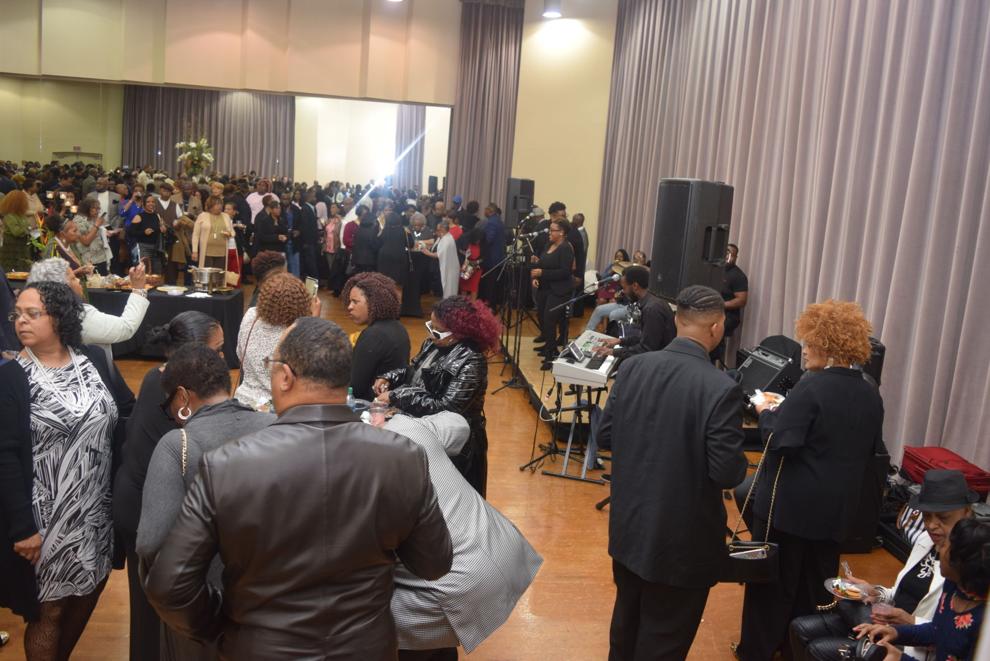 Eric Gill Jr on the Bass Guitar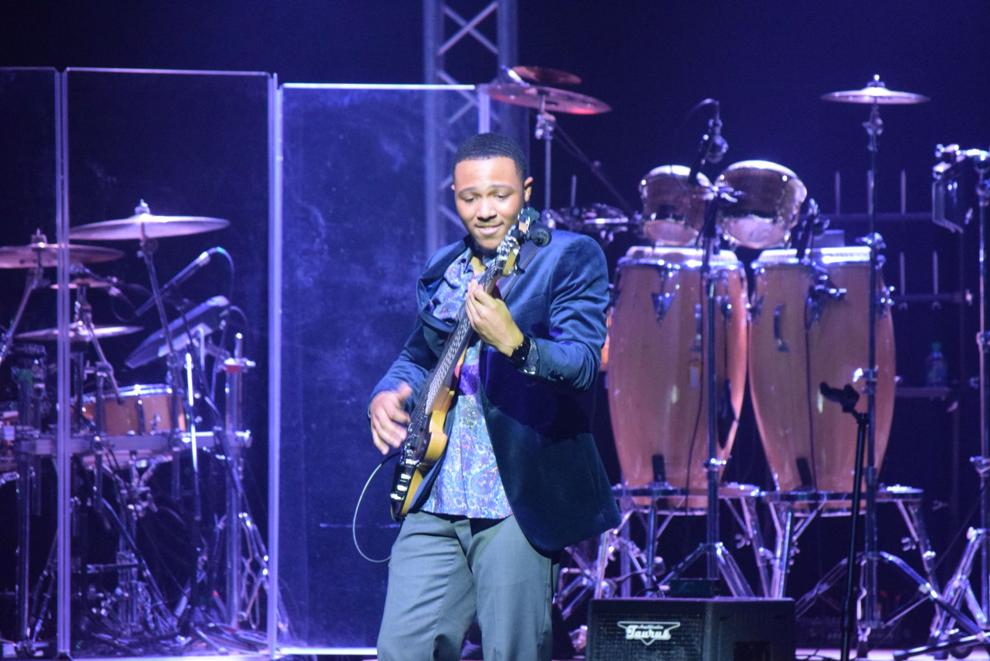 Columbia twenty year old Omari Belton shows off his drumming skills.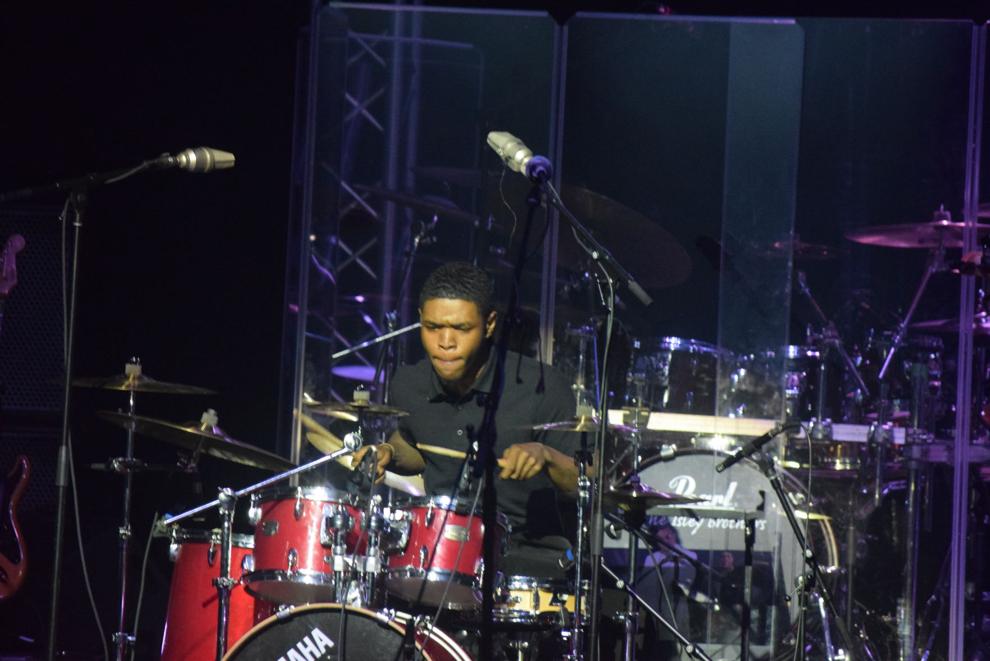 Ron Isley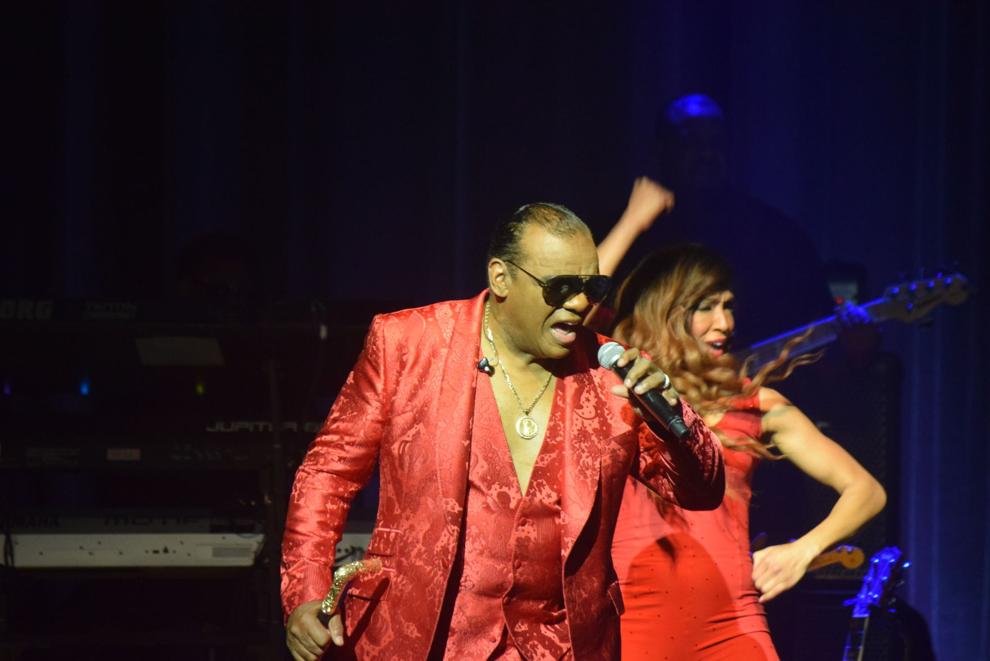 Isley Brothers Dancers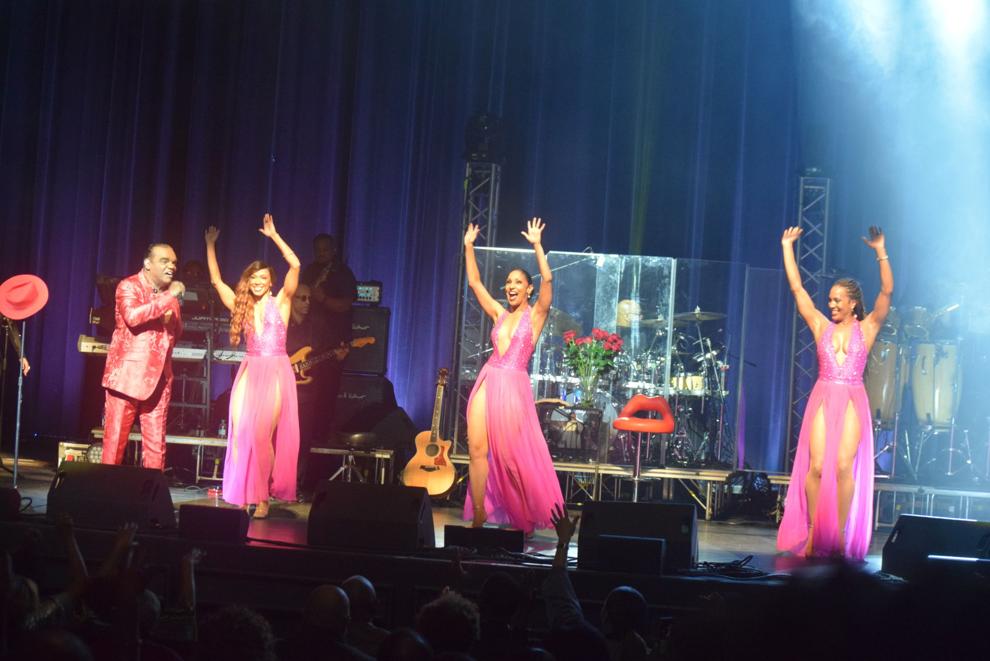 Ron thanks rapper singer for joining in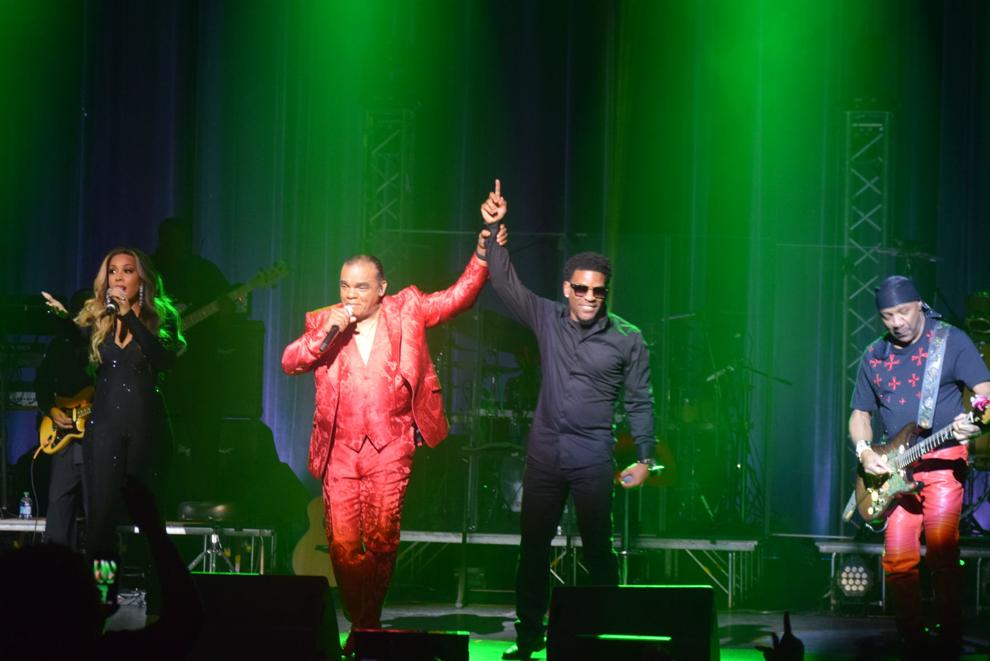 Isley Brothers Dancers and guest women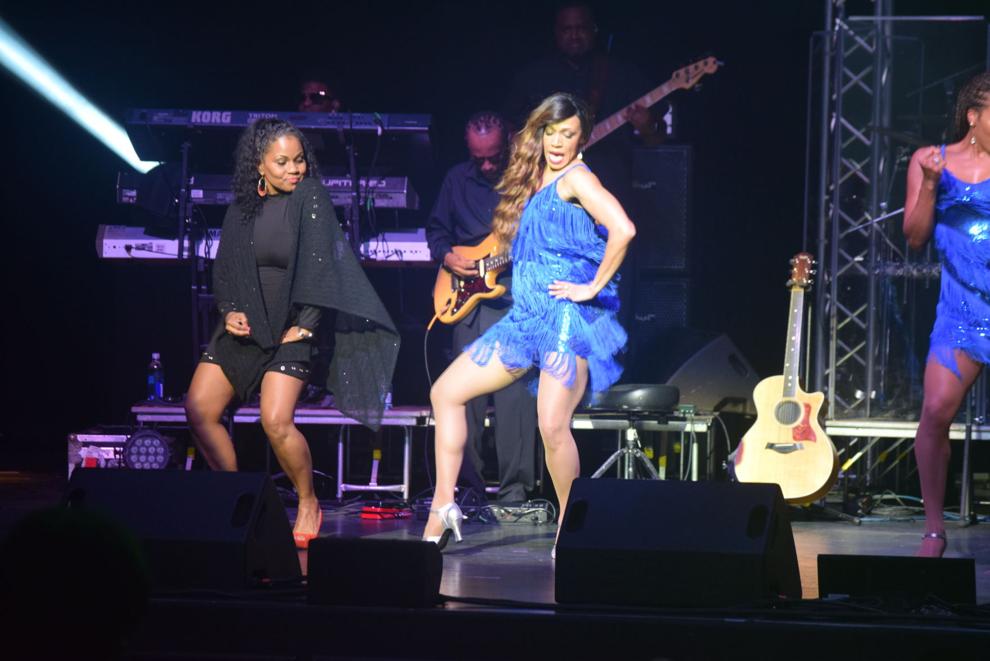 Dancers & Women are on stage and Ernie Plays his guitar.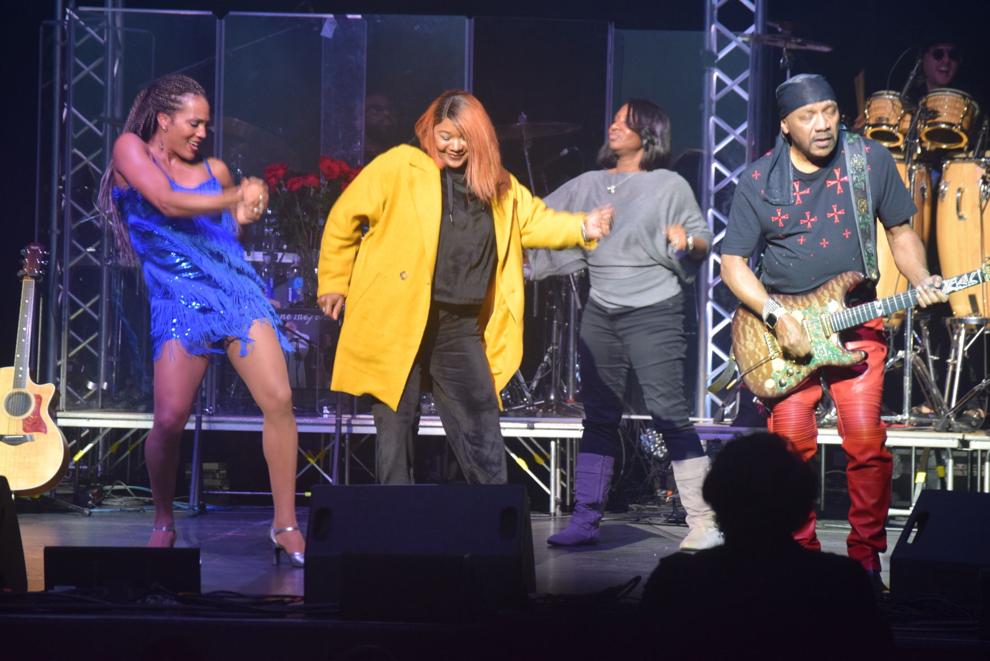 Ernest Isley treats the audience to his talent.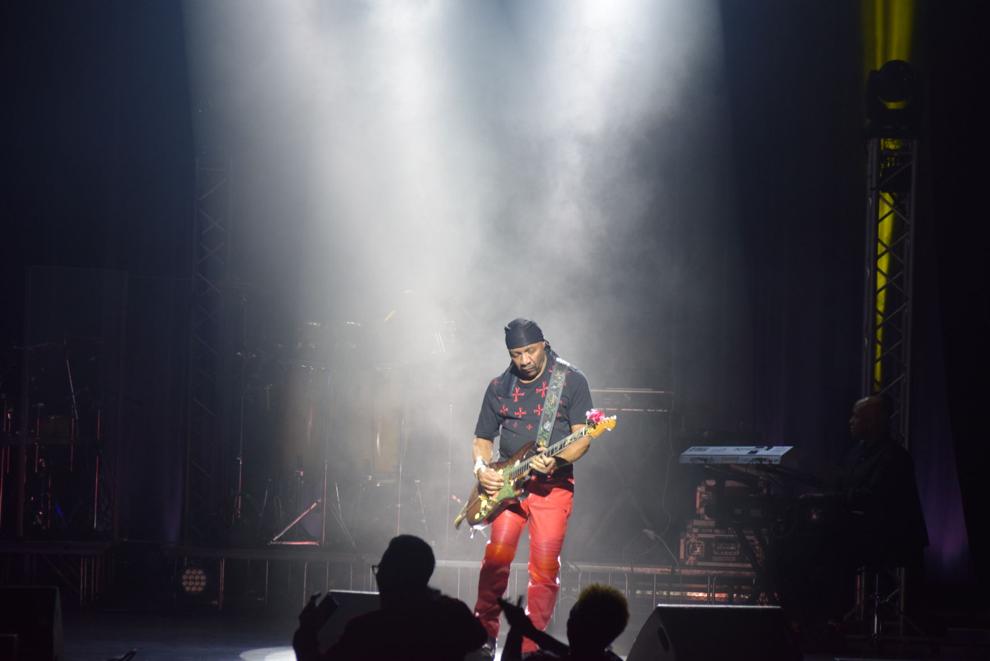 Kandy sings "Yes, Jesus Loves Me"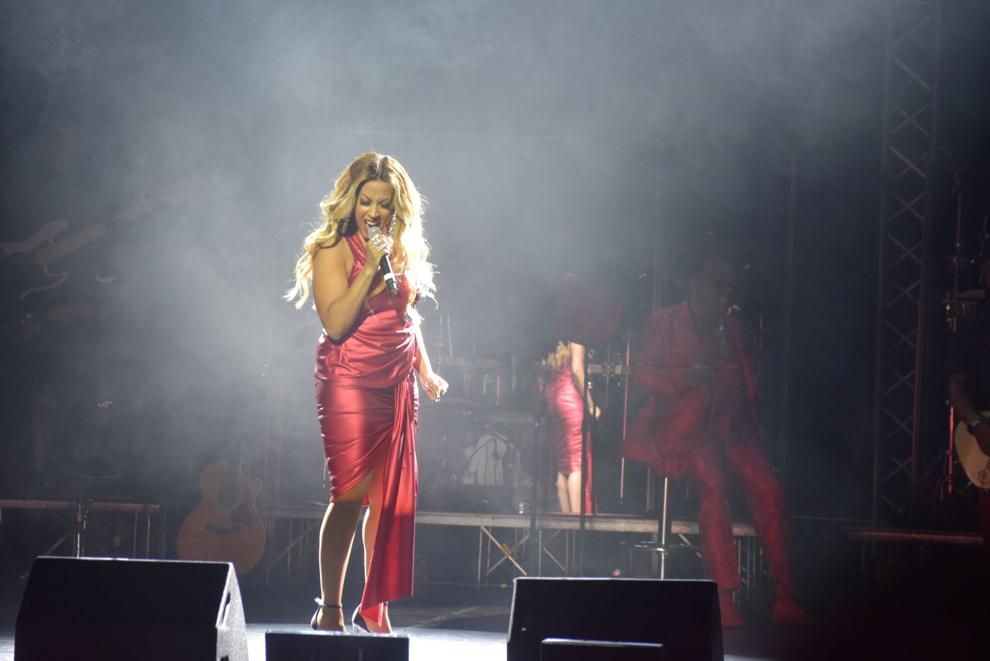 A very captivating Solo Dance performance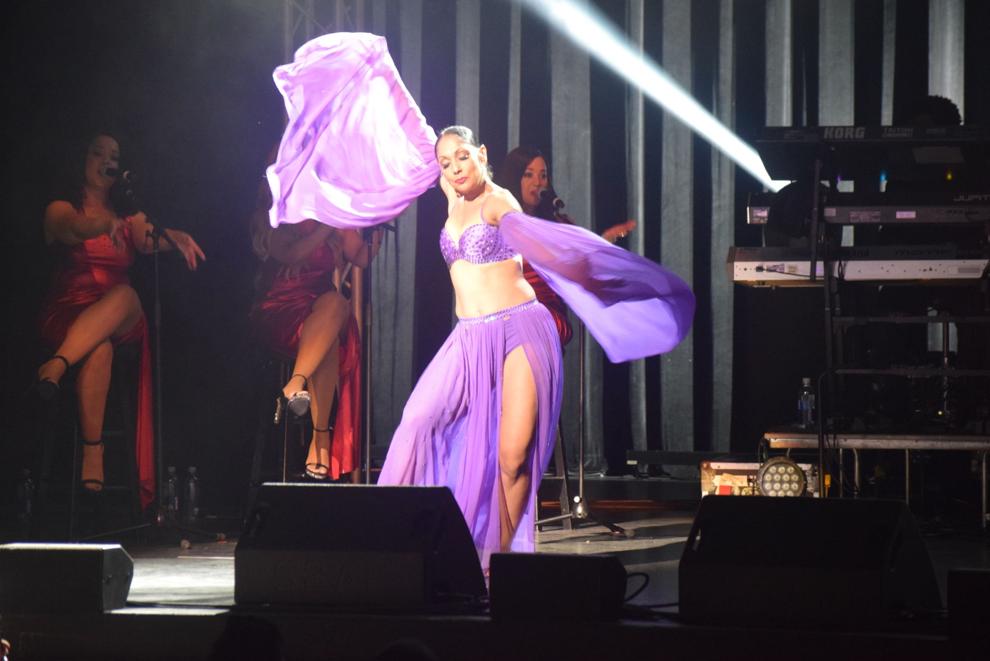 Ron Isley, Dancers in the background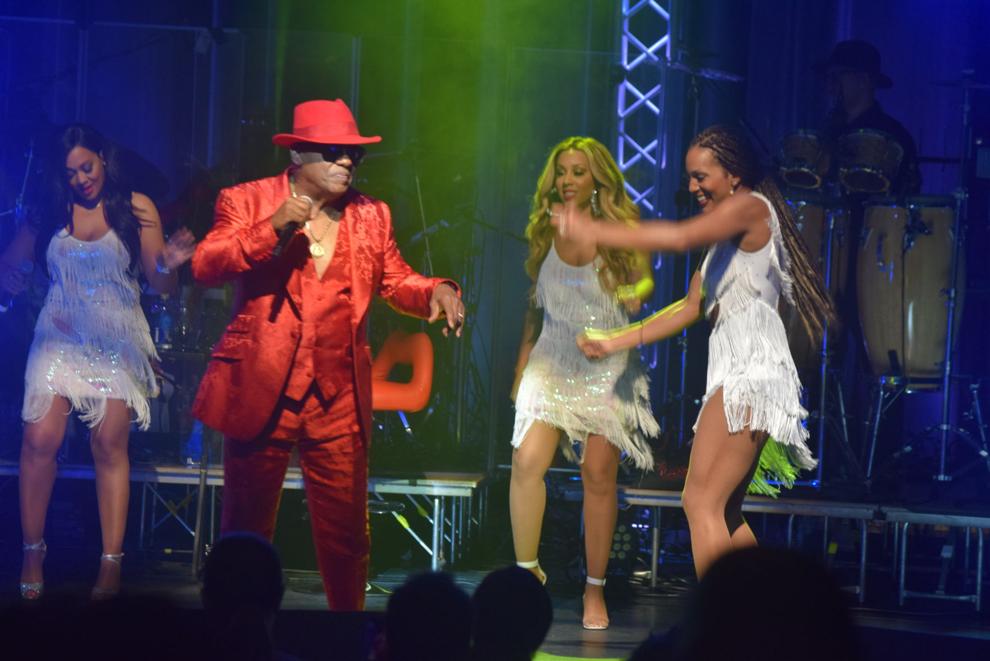 Good Night