DJ Kelly Kel, the founder of the Columbia House Music Project, greets the crowd at Benedict's football Stadium on Saturday, June 29th, 2019.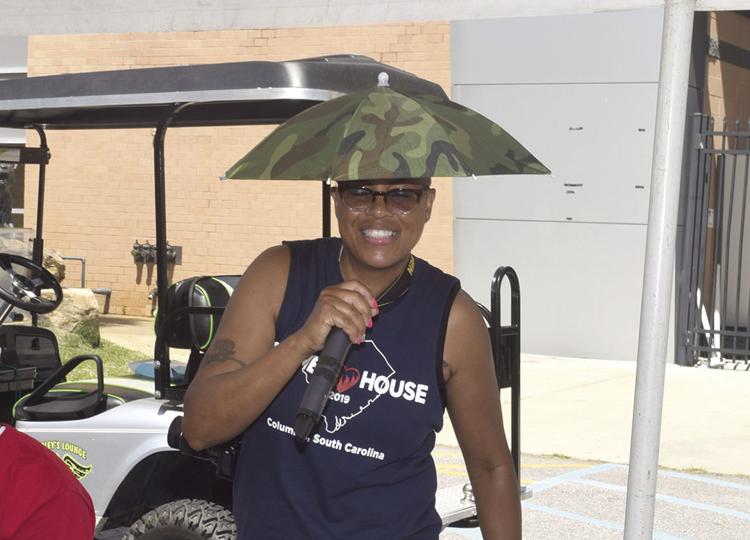 DJs from all over the country participated in the event.  The event was designed to help raise awareness of homeless veterans. This was the second annual Columbia House House Project event.
Christina James greets Detroit-based DJ Father Abraham during a break in the music.  James, a native of Detroit, said that DJ Father Abraham attended high school with her sister.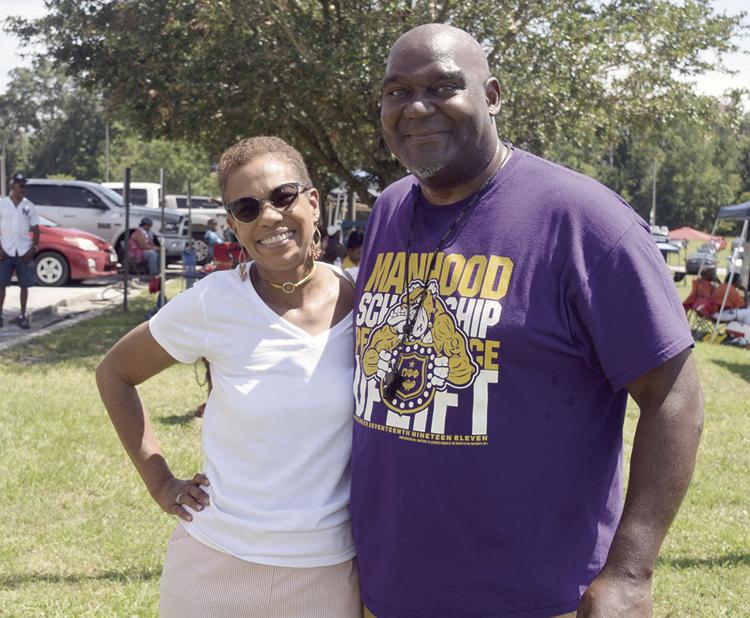 "I've waited a whole year to enjoy this festival,"  James said.  House music originated up north.  But with the influx of northerners like James, it is increasingly popular in the South.  DJ Kelly Kel created the Columbia House Music Project to unite local fans of the music-- northerners who grew up with it and as well as southerners who were recently introduced it.