The Columbia Section of the National Council of Negro Women, under the dynamic leadership of Loranda Melton, continues to focus on the goal of NCNW which is to lead, advocate for and empower women of African descent to reach their fullest potential.
Dr. Cathine Scott chairs the Sections Program Committee, which is composed of several sub-committees. The Heath sub-committee, chaired by Dr. Lydia Willingham, presented two seminars on Zoom. The first, held in February, focused on physical health. Elizabeth Madison of Weight Loss Transformation (WLT) focused on the use of a faith-based approach to keeping weight off, which has been proven successful for her and her clients. Madison also shared strategies that are helpful in keeping people physically and mentally healthy by choosing the appropriate lifestyles and having a healthy diet.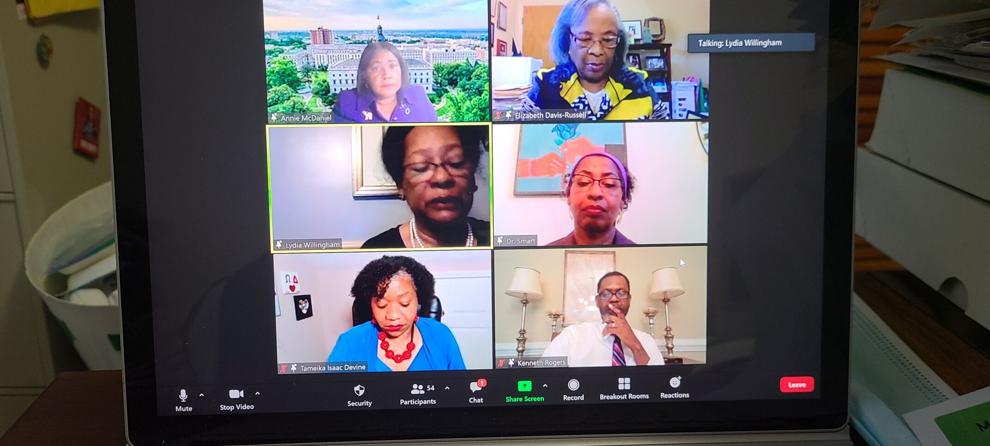 Mental Health awareness was the topic of the second seminar. It was presented by a panel of five experts in mental health, mental wellness and mental illness. The panelist included renowned psychiatrist Dr. Kenneth Rogers, Director of the South Carolina Department of Mental Health; Dr. Elizabeth Davis Russell, a Clinical Psychologist practicing in Liberia, West Africa; two clinical mental health counselors, Dr. Debra Smart and Dr. Lydia Willingham; and Dr. Tameka Isaac Devine, a Probate Attorney. The seminar was well attended and well received by persons from around the state.