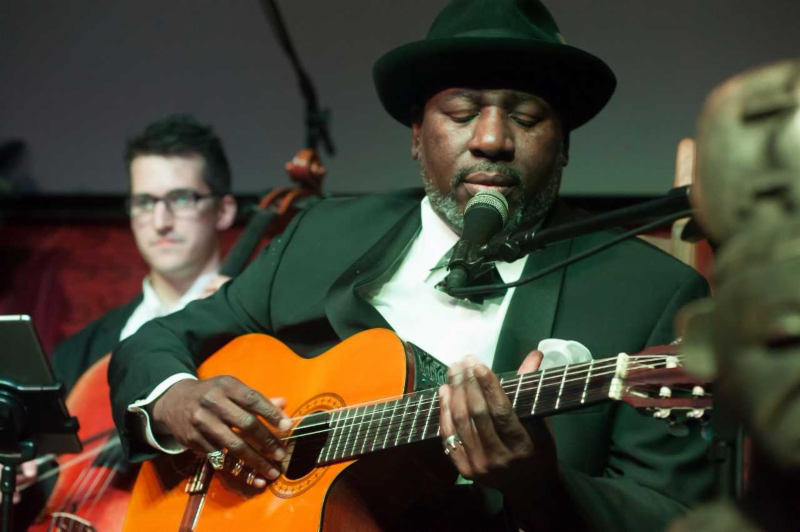 Richland Library is celebrating Black Music Month with one of our former artists-in-residence. Join us for Evening Arts: THE Dubber from 7 - 8 p.m., Friday, June 18 on our Facebook Page. The online performance, which is free and open to the public, features Washington, DC-born and South Carolina-based artist Wendell Culbreath (aka THE Dubber).
In the spirit of the Mississippi Delta Bluesmen, THE Dubber confronts the world with only his words and a guitar. The self-taught singer/songwriter continues to reinvent himself by infusing musical styles for over 30 years. America's Rock, Jazz and Folk, flavored by the international sounds of Reggae, Armenian Music and Afro Beat, are the complex stew that helps THE Dubber express his blues and completes such a distinctive sound.
For questions, please contact Emily Stoll at 803-587-3637 or estoll@richlandlibrary.com.