The South Carolina Autism Society is hosting the 15th annual Strides for Autism Finale on Saturday, April 24, 2021.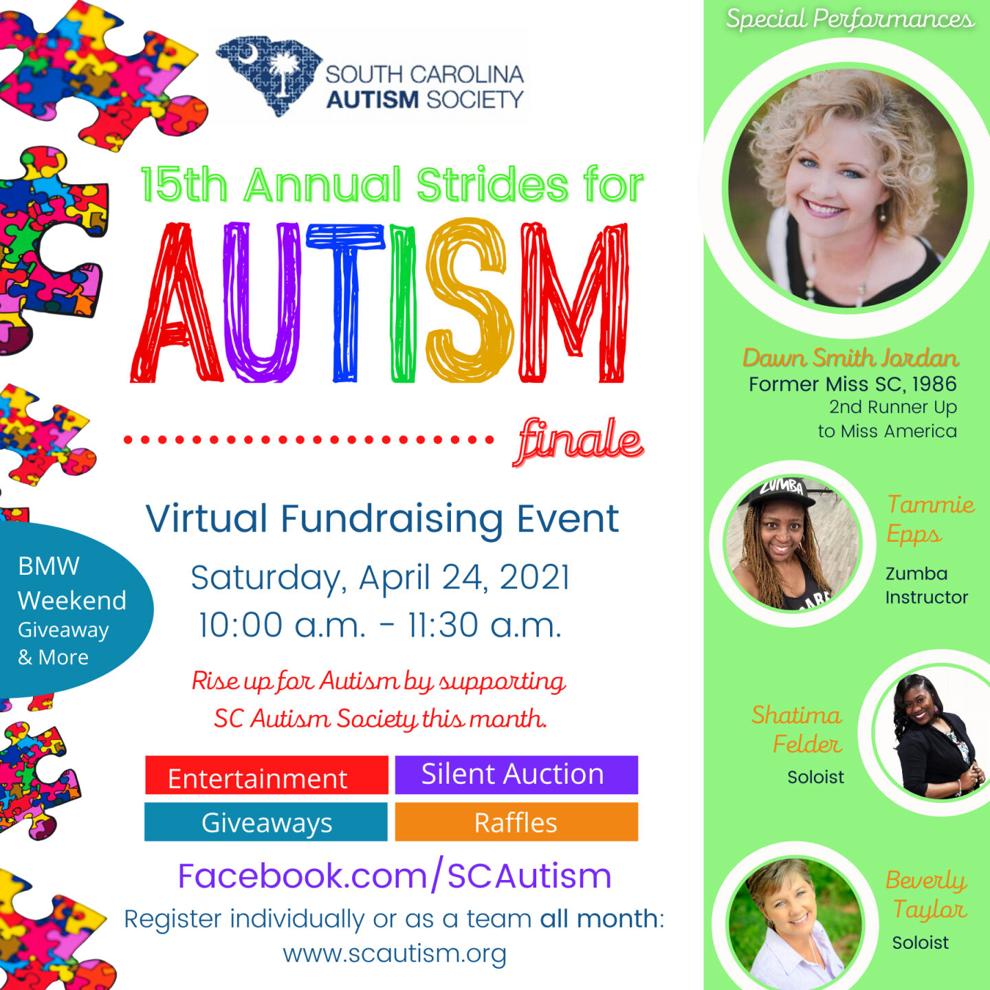 This virtual fundraising event will be held from 10:00 a.m. - 11:30 a.m. There will be entertainment, silent auction, giveaways and raffles. In addition, there will be special performances by Dawn Smith Jordan, Miss South Carolina 1986 and 2nd runner up to Miss America; Tammie Epps, Zumba instructor; Shatima Felder, soloist; and Beverly Taylor, soloist.
For more information, call (803) 750-6988 or visit Facebook.com/SCAutism. Register at www.scautism.org.