I. DeQuincey Newman UMC Remembers Pastor on All Saints Day
A servant who loved to proclaim the Word of God. Driven by a passion to
help those in need. Christ's ambassador in the mission field. The holy
conscience of love. Left a mark on every place he served. A giant.
But he just wanted to be "Jack."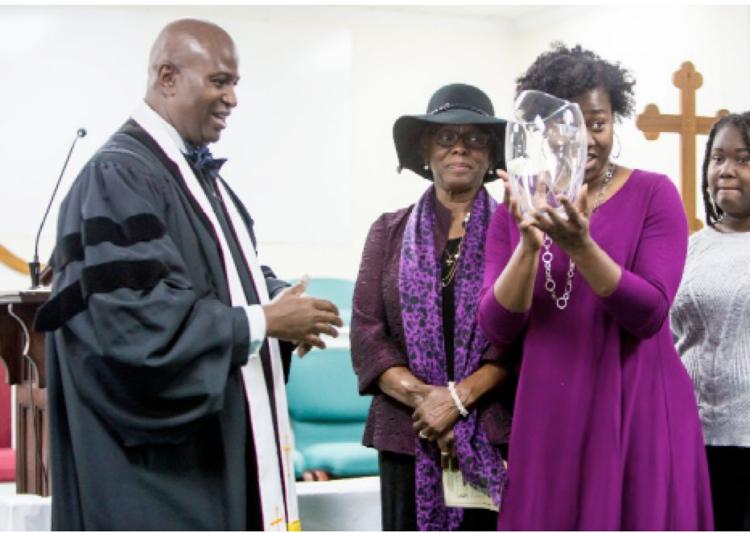 The Rev. Jack Christopher Washington – who helped lead the South Carolina Conference Council on Ministries for 15 years and served local churches here for twice as long – died Sept. 28 after suffering a stroke four days earlier. He was 73.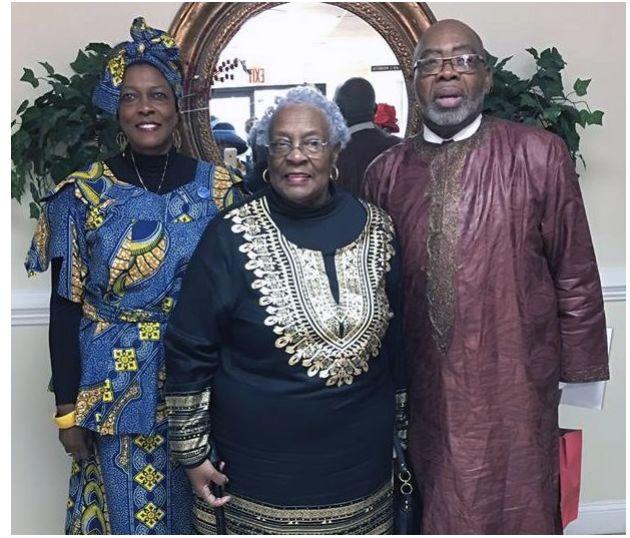 "Whatever Rev. Jack did, he did it over the top," said the Rev. Millie Nelson Smith, a congregational specialist who worked with Rev. Washington during his tenure as associate director of the Outreach Section of the forerunner to today's Conference Connectional Ministries. "No just getting by for him. It had to be just right – and he expected that of the rest of his team.
"He did everything in a big way – preaching, leading, resourcing, celebrating the work of the mission of the Annual Conference. If he was in a room, you knew it. He could have acted as if he was higher than everyone else, but he just wanted to be 'Jack.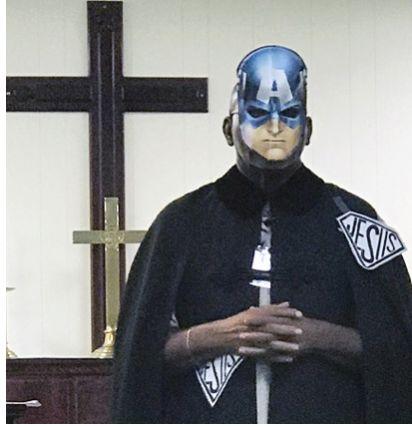 Through his appointment as associate director of the Outreach Section, Rev. Washington might have been best known for implementing what would come to be known as the Communities of Shalom Ministries and fostering its remarkable growth in the South Carolina Conference.
When racial tension and the Rodney King verdict led to violence in the streets of Los Angeles in 1992, UMC General Conference delegates were meeting in Kentucky. They stopped their work to discuss cities in turmoil, and those conversations resulted in the creation of "Shalom Zones" – an initiative that would give churches and communities the tools they needed to reply to what was happening in their communities.
"Jack was a servant who loved to proclaim the Word of God," said the Rev. Charles Johnson, who worked with Rev. Washington for nine years in his appointment as director of the Council on Ministries. "In addition to being responsible for implementing the Shalom ministry within our conference, he was involved in the development of a partnership between the Conference and the State Department of Social Services which resulted in our fostering Family and Fatherhood emphasis.
"He was always seeking to improve the lives of others."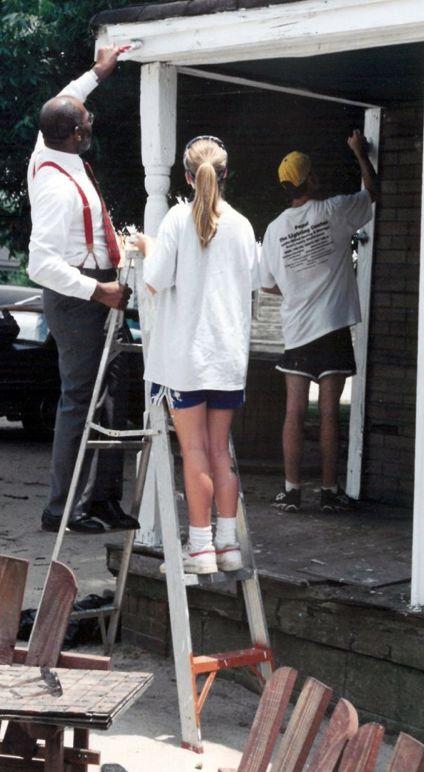 Salkehatchie Summer Service has improved the lives of thousands of others, and Rev. Washington was among its staunchest champions.
Salkehatchie's founder, the Rev. John Culp, credits Rev. Washington's support for the growth of the ministry, through which youth and adults have repaired homes across the state since 1978.
"Jack was Christ's ambassador in the mission field," Rev. Culp said. "From the dirt roads of St. Stephens, to Marlboro County, to Bamberg, to Lake City, to Charleston, to Anderson – he was the holy conscience of love. He loved his churches to the end – uncompromising preaching, courageous preaching, enthusiastic preaching.
"He was inclusive. His love for every child and adult was real, authentic. Jack transcended church politics. No one owned Jack – except Christ."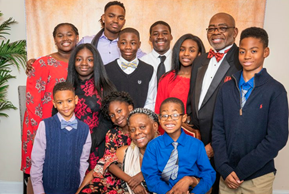 The Rev. Jim Arant worked alongside Rev. Washington for 15 years when he was associate director of the Nurture Section of the Council on Ministries. "He always spoke his mind and told the truth," said Rev. Arant, who is now a congregational specialist. "He would say, 'We don't do this work to be loved and thanked. We do this work because we serve the Lord. Don't look for thank you in this job.'
"Jack had a huge impact on the ministry of the South Carolina Conference. He was driven by a passion to help those in need. Sometimes he took a personal hit for his stands, but he persevered to do the best he could for the poor."
Even retirement in 2012 couldn't keep Rev. Washington from serving those who needed his guidance and care. He returned a year later to pastor I. DeQuincey Newman United Methodist Church in Columbia, where was serving at the time of his death.
"Jack Washington loved working, even after retirement," said the Rev. Dr. Cathy Jamieson, superintendent of the Columbia District. "He was deeply invested at I.D. Quincey Newman and well-loved by his congregation. "He has left a mark upon that church – and every place he served." Bishop L. Jonathan Holston delivered the eulogy during the home-going celebration for Rev. Washington at Francis Burns United Methodist Church on Wednesday.
"Jack C. Washington was larger than life," Bishop Holston said. "He was a man of God, a pastor, a colleague, a mentor. He was an encourager, a truth-teller, a confidant, a friend. He was a leader.
"I was privileged to serve as Jack's bishop, but I was more honored and humbled to have been his friend."
Rev. Jack C. Washington
Rev. Washington grew up in St. Stephen, South Carolina, a town in Berkeley County. He graduated from Claflin University in 1977 with a Bachelor of Arts degree in religion and philosophy and earned a master of divinity degree from Gammon Theological Seminary in 1980.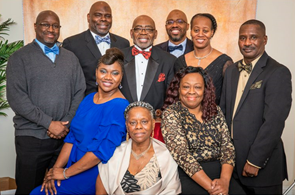 He was ordained in the South Carolina Conference as an elder in 1982. He served for 30 years in South Carolina United Methodist churches, including Brookgreen, Eadytown-Mt. Nebo, St. Stephen Parish, Easley Charge, Edisto Fork, Mt. Zion-Kingstree, I. DeQuincey Newman and Canaan-Sandhill.