Pastor Stephen S. Masolwa retired July 5, 2020, from First Northeast Baptist Church (FNEBC) after 25 years of service as Senior Pastor. To celebrate his tenure as Senior Pastor of FNEBC and to show appreciation for him and his family, a parade was held at the church on June 20, 2020. Pastor Masolwa was showered with many acts of appreciation which included flowers and gifts. Current and former members also expressed kind thoughts and appreciation for his service in a teleconference with Pastor Masolwa on Sunday, July 5, following worship service.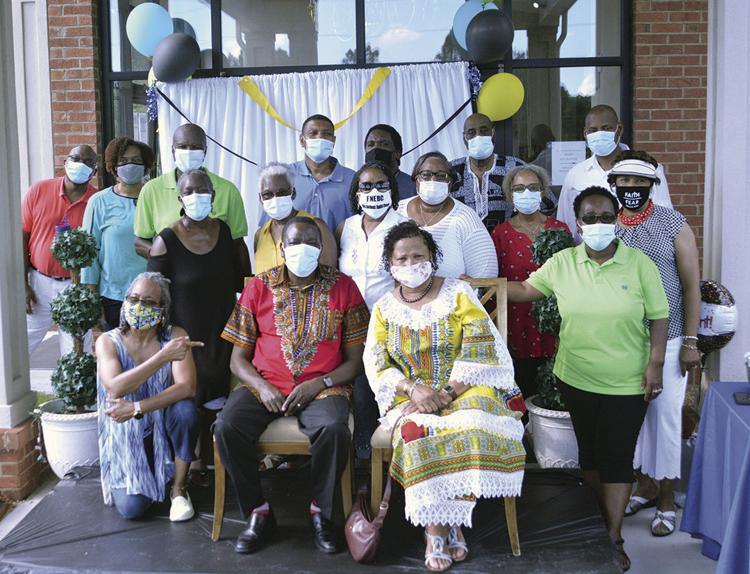 During his tenure as Senior Pastor, he was instrumental in the relocation of the church from a dance studio to its current location at 311 Sparkleberry Lane in Columbia, SC 29223. Phase 1 of the church project involved the construction of a multi-purpose facility, which was completed in 1999. Phase 2 of the building project, which included the current 750-seat sanctuary and classroom facilities, was completed in 2015. Additionally, ministries also grew under his leadership; there are currently 25 ministries to meet the need of the membership and community.
Pastor Masolwa's ministry began at the age of 22 and he strongly emphasizes teaching the word of God. Originally from Tanzania, East Africa, he gained a strong foundation for ministry and leadership through education. Pastor Masolwa completed seminary training at Scott Theological College and Dystar University in Kenya. He is also a graduate of Columbia International University (formerly Columbia Bible College), where he received his B.A. and M. A. in Old Testament. He also earned his Master of Education and Ph.D. in Educational Administration from the University of South Carolina.
Pastor Masolwa exemplifies his Christian faith by his love of the Lord Jesus and his love of people as he humbly serves. He is dedicated to the teaching and preaching of God's word for the salvation of unbelievers and edification of believers. He firmly believes in Matthew 6:33, which says, "but seek first the kingdom of God and His righteousness and all the things shall be added to you" (NKJV).
Pastor Masolwa's ministry will continue after his retirement in missions and teaching. He is relying on God for direction as he moves forward. When asked about his ministry at FNEBC, he replied, "I thank God that He granted me the opportunity to serve Him by serving His people. I enjoyed serving God with the people at First Northeast. I will always remember my time at First Northeast. The Lord grew me in relationship with Him and His people."
Pastor Masolwa is married to Deborah L. Masolwa. They have two adult children, Barakaeli and Sifazaeli.