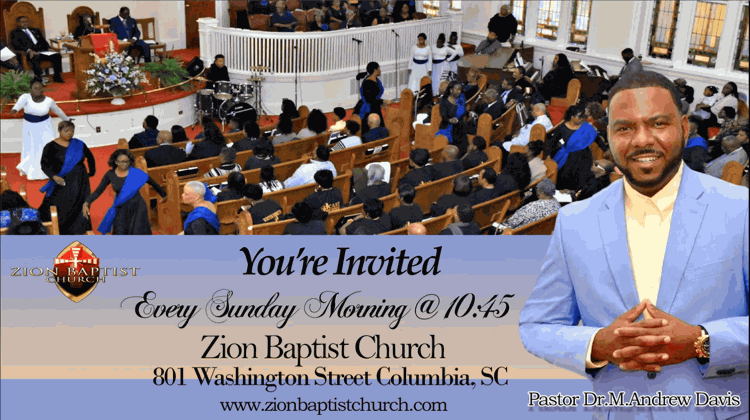 Friends and Family Day will be held at Zion Baptist Church on Sunday, September 22, at 10:45 AM. The theme for Family and Friends Day is "Family and Friends United as One Body in Christ."
The speaker for the occasion will be Reverend Dr. M. Andrew Davis, Senior Pastor of Zion Baptist Church.
Zion Baptist Church is located at 801 Washington Street, Columbia, SC 29201. Please join us for a wonderful day of worship and fellowship.