Is your business open?  Or Close? or on a new schedule.  List your business in the CarolinaPanorama.com We are Open! Or Close Directory.   Then Log In or Sign Up to add your hours on your dashboard.
A Columbia's business that's open today is Trinity Education Community & Conference Center.  They are doing serving Curve Side Orders today.
All call-in orders must be purchased no later than 9:45 AM on Wednesday, March 25th & can be picked up (under the awning) at the Read Street entrance. This location will serve as our drive-thru option. See Wednesday's menu below.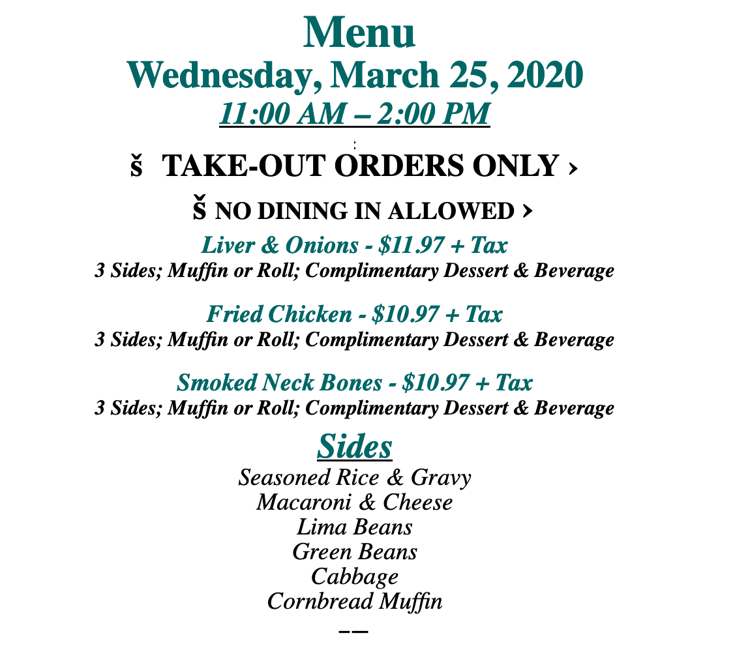 For more information please contact call 803.931.3994.