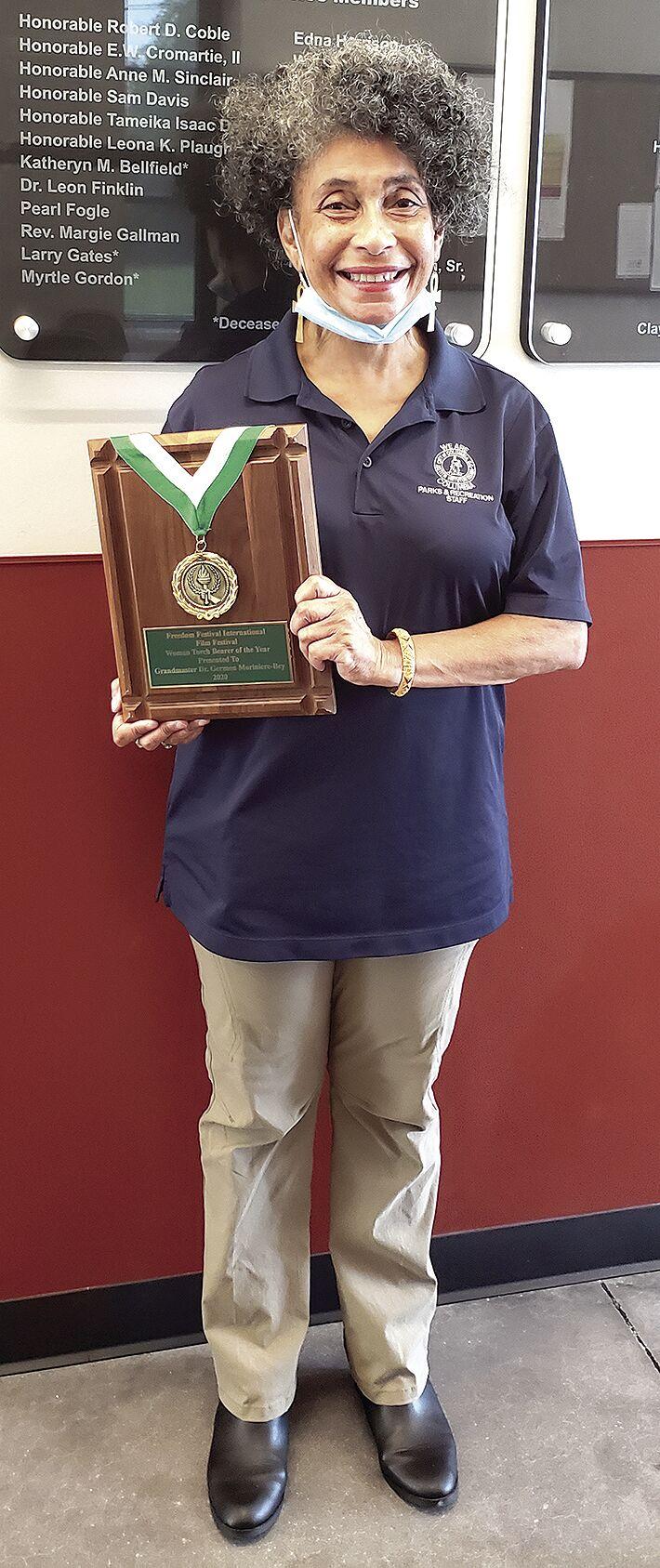 The Freedom Festival International is a Columbia, SC-based international film festival run by Faith Creech and Andrew Gajadhar. This year's festival was from August 20-23 at Spotlight Cinemas Capital 8, showing 45 films from all over the world.
Every year, the Festival holds an induction ceremony for its Woman Torchbearer of the Year. This award is given to a woman who has overcome the odds to blaze a trail for other woman to follow while contributing directly to the betterment of the community.
This year's inductee was Dr. Germon Moriniere-Bey aka Mama G, a domestic abuse survivor, 10th degree Grand Master of Martial Science, and founding Elder of the R.I.C.H. program. This outreach program, in concert with the City of Columbia Department of Parks and Recreation, assists youth that are currently incarcerated, been previously incarcerated, and/or in need of guidance within the community by way of history, Martial Science, The Arts, and media.